Hi all,
My name is Sandro! I am a teacher, I am a DJ and I love to play pool table. This new adventure as steemian represents a new challenge. I am therefore happy to be with you and I hope for a cordial welcome from you.
![s8vrzte2fo.jpg](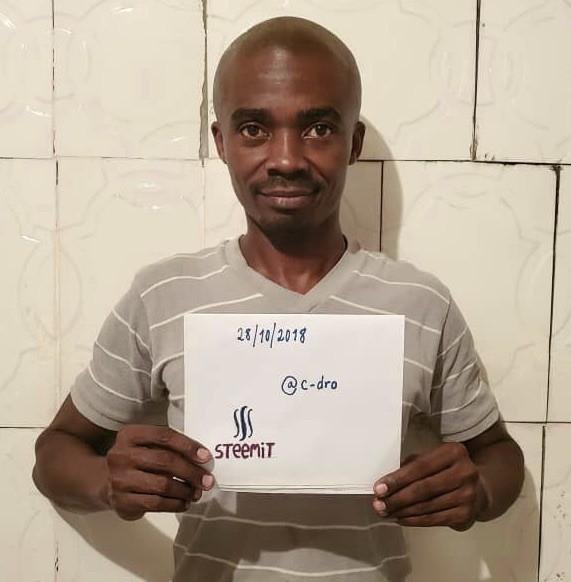 In the teaching profession, I have identified some important points that I would like to share with you. First, a teacher must always continue to learn to teach better. Secondly, to teach is to learn better, that is to say that it is by conveying a notion that we make sure that we have learned it well. Finally, a teacher must always question himself to perfect his qualities as a guide for the student.
About Disc Jocking, I rediscovered a passion that I kept since my earthly existence, music. In this adventure, juggling the pieces requires insatiable creativity and a lively imagination. Animating a dancefloor is more than aligning hits and hits one after the other is also playing with the emitions
In my presentation I must add my passion for sport. On the sports side, also a great passion, my preferences are soccer (soccer), basketball and tennis. My favorite football team is FC Barcelona. Whose star player is Lionel Messi. For Basketball I admired several teams: Chicago Bulls, San Antonio Spurs with trio Tony Parker, Tim Duncan and Manu Ginobili and finally the Golden State Sarriors!
For tennis, although new players and tennis players are starting to pass from the promising stage to confirmed talent like Bianca Andrescu, Naomi Osaka, Cori Gauff, in the male table Alexander Zverev, Shapovalov, Stefanos Tsitsipas. These names are about to be written in gold ink in the history of tennis.
Aquí, en pocas líneas, un resumen de mis pocas pasiones y actividades. No podré relatar todos los detalles que podrían describir me con mayor precisión. De todos modos, ¡estoy feliz de ser parte de esta comunidad de steemians!