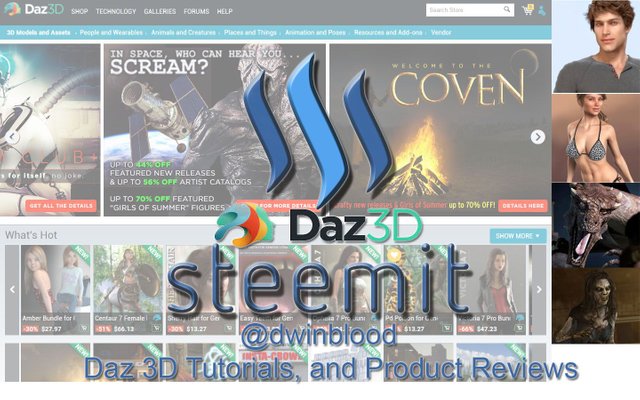 I did a post introducing steemit to DAZ 3D a week or so ago and I covered the various generations of figures and explained about them. The named series top of the line usually ended with the number 7. So Victoria 7 was a named figure style built upon the base called Genesis 3 Female.
Today when I was checking the things I check daily I noticed a Victoria 8 and a lot of Genesis 8 related content and figures. This tells me that the next version of the figure is rolling out and they didn't go for Genesis 4, but instead are numbering the Genesis series to match the named figures it will go with this is not a bad thing.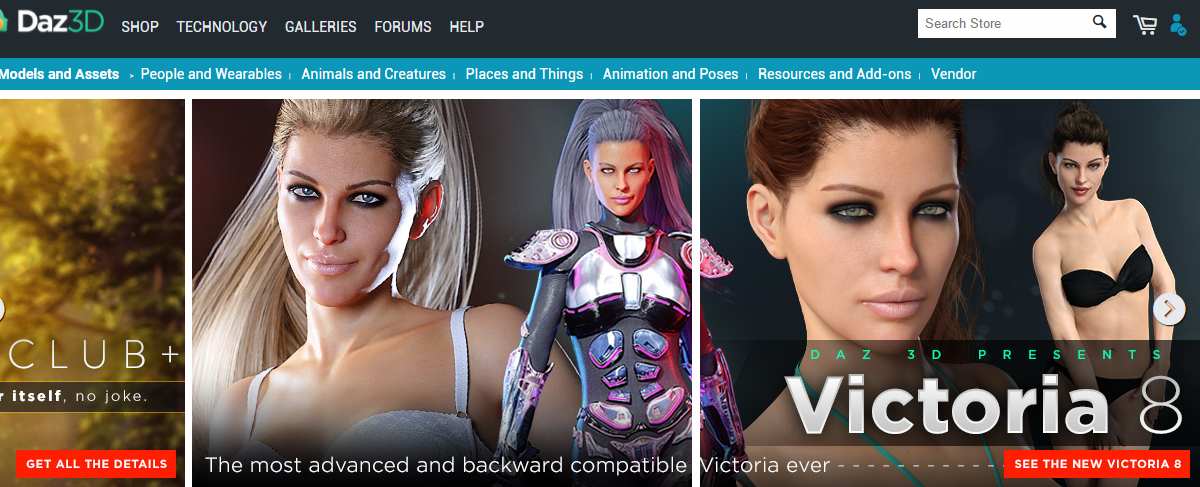 In the Daz Installer I checked and a new update for Daz Studio is available and it also has for free Genesis 8 Female Starter Essentials.
I haven't begun messing with Genesis 8 to see how it looks compared to the others. It should as with each generation be an increase in fidelity and further steps towards realism.
So far they have only released the female version of this new model, but it would not surprise me to see the male version appear tomorrow or very quickly.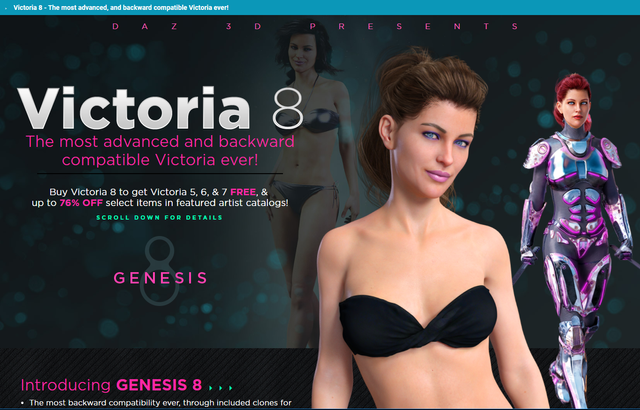 It claims to be the most backwards compatible version of Genesis so far. It can wear clothes, and hair from Genesis 3 male/Female, Genesis 2 Male/Female, Genesis, and Apparently Victoria 4. I would suspect the Genesis 8 Male when it comes out to also support Michael 4 if it follows a similar trend.
I will likely mess with this sometime in the near future and may do a post on it.
Since I just introduced Daz 3D not long ago and a new version of figures is dropping I thought it was worth keeping everyone informed.
Plus if this is your thing the Victoria 8 figure and bundles are likely the lowest cost they will be for awhile. I've noticed on release day they tend to have pretty significant discounts, and they quickly disappear.