My travel || Day 2
Hello all steemian Assalamu Alaikum. Hope you are well. I am also well by the grace of Allah. In this post I will talk about my day 2 in my travel.
In day 2, I woke up 7 am. Then I wash my self. And then I finished my breakfast with my cousin. Then my aunt said that We had to go my another aunt house. Our all family member also go with us. So first I charged my camera's battery. Then I ready for the trip. Then me and my cousin went out for CNG.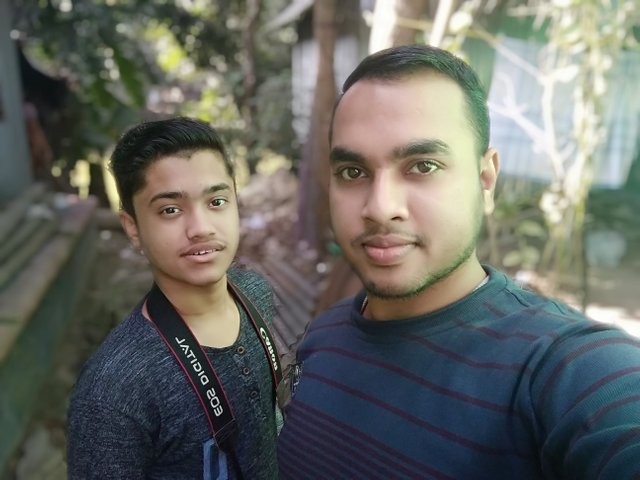 This is me and my cousin Niloy. We took this selfie when we went out for cng. CNG is a local vehicles in Bangladesh. Then me and my 2 cousin, my grandmother and my aunt went to cng station. Then we rent a cng and went to Babur Hat. Then we took some sweets and drinks and then we rent another cng and went to Munsir hat and then we reached our aunt house. We finished our lunch there. Then me and my cousin take food for my uncle and went his shop so that he could finished his lunch too. After that we went back to home again.
So that's it for today. Day no 3 will come in my next post. Thanks for reading this post. Good Bye