DAX update 01.11.17 - the lid is cracked
What a crazy bullrun in the DAX recently. You just can't get in at a reasonable price, because this is a classic "Fahnenstangenrally" (flagstaffs-rally). This is BTFD to the extreme. The biggest correction in this uptrend was 175P, which is absolutely NOTHING! Crazy Sh.it
The most difficult thing for the psyche is to get in at an all time high. You just don't know where to put your stop. This is why most investors do nothing, sit and watch in awe, punching themselves for missing this rally.
But if you get in now chances are high that it will reverse soon. This is why I brought you an updated count today.
I think it will continue a few hundred points higher until wave 1 is finally completed.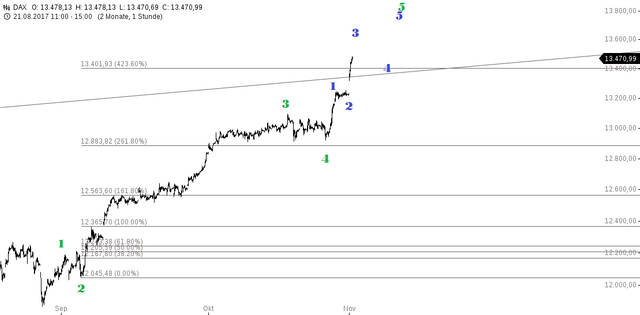 The lid is cracked now, as it is in the DOW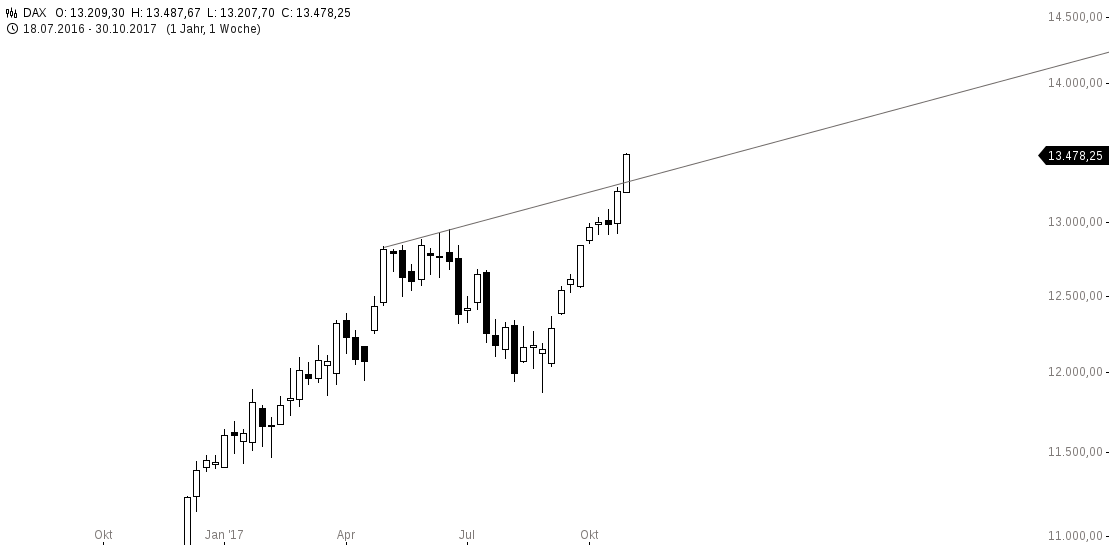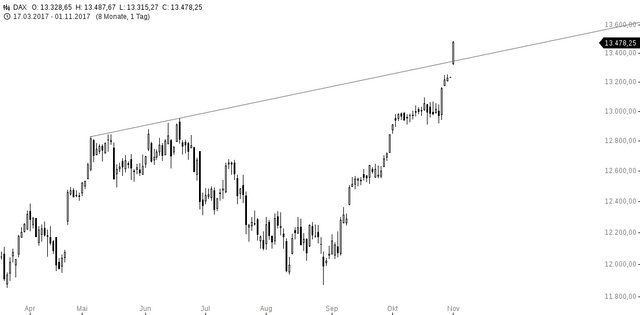 This is how it all started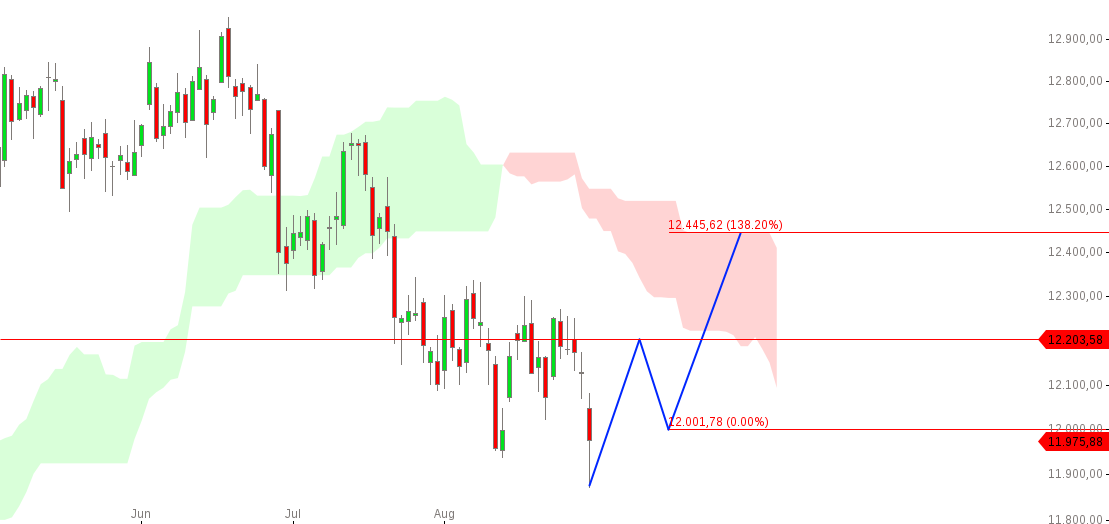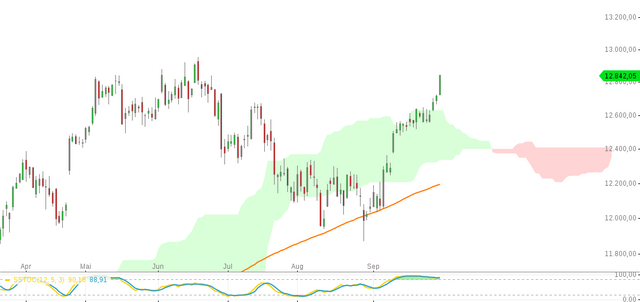 I will show this wave 1 someday to my grandchildren, because this is one for the history books.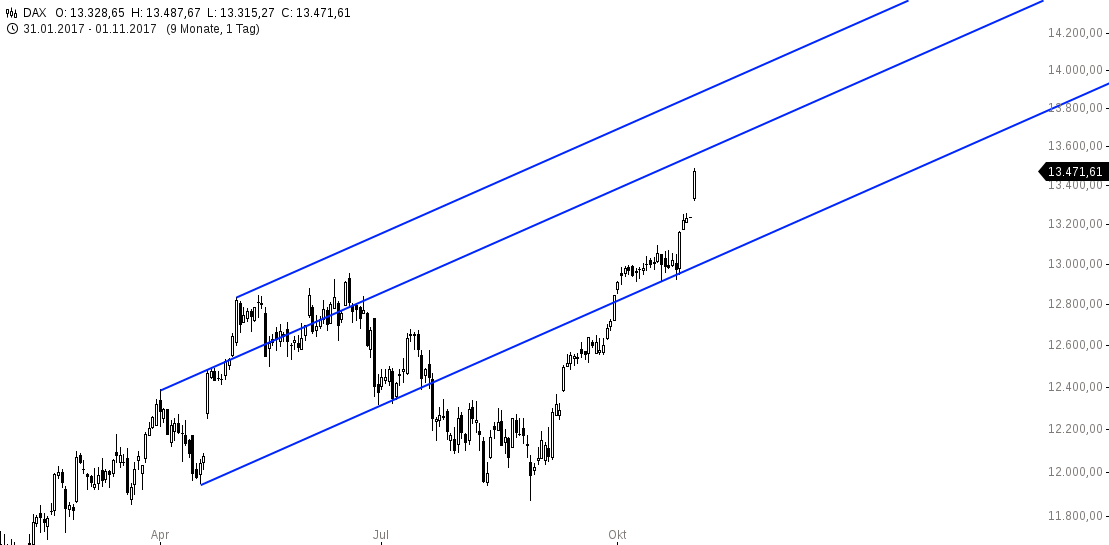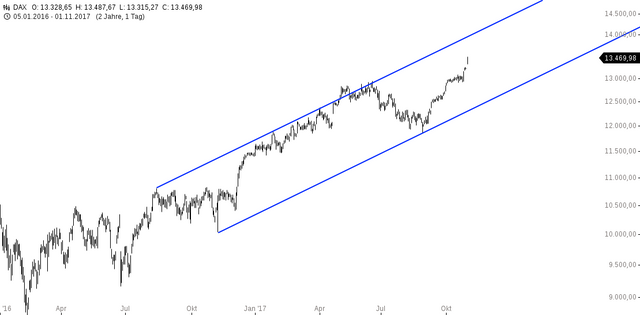 If you think this to be useful information:




Feel free to use and share my charts, but please mention me, @ew-and-patterns as the author. Otherwise it is considered plagiarism and I will flag you and advise my friends to do the same.



DISCLAIMER: I provide trading ideas using EW and Pattern analysis. The material in this post does not constitute any trading advice whatsoever. This is just the way I see the charts and what my trading ideas are. The author of this post is holding positions in this market at the time of this post.
If you make any trades after reading this post it is completely in your responsibility. I am not responsible for any of your losses. By reading this post you acknowledge and accept that.
Tell me what you think...
Have a nice day :-)