A glance at the italian meetup SteemStem-Utopian
A while ago there was a meetup in Italy where you could have found in the same place prominent users of Utopian and SteemStem. By reading their posts and stories it sounds like it was quite interesting and a lot of fun. But, for the most of us that were not able to attend we decided to depict our own version of how we imagine things really went...it's up for the users that were there to confirm if this was true: @elear, @suesa, @reggaemuffin, @techslut, @espoem, @egotheist, @jedigeiss and @lemouth.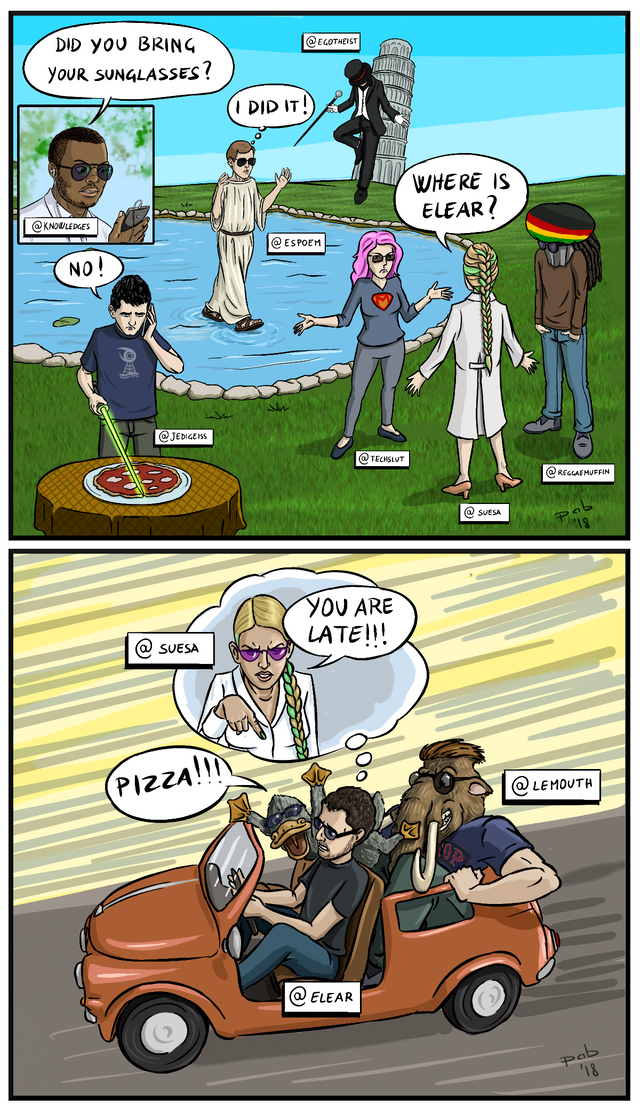 Of course we also featured @knowledges and a special friend of @lemouth, do you know who he is?
A special thanks goes to @pab.ink for drawing always great images like this one

Vote for Davinci.witness