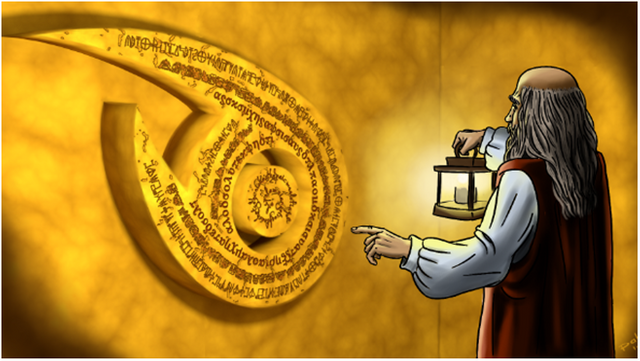 Credit
Introduction in English
I am Taofeek Lateef, a 24 years old MSc. microbiology graduate from Nigeria. I currently own a poultry farm amidst other investments. I am a hardworking, reliable, and motivated individual.
I am applying for the role of Language Moderator for Nigerian Languages (Yoruba, Pidgin, and Hausa). The reason I sought for this post is to help projects reach a huge amount of audience while maintaining the high quality translations at the same time. I believe that projects will reach a wide audience if the projects can be available in the audience native language.
My experience as a moderator in the translation category before it was suspended due to abuse and my current experience as a moderator in Utopian presently means
I am not a stranger to quality
I have a good grasp of the English language and Nigerian (Yoruba, Pidgin, and Hausa) languages.
I am able to manage a team and interact with a team
I am very fluent in my native language coupled with the ability to read and write in it.
I am a current moderator and a contributor at the same time in Utopian. This shows I have experience in both roles. You can check here here
I will be majoring only in Yoruba language as it is the most common in Nigeria and since translation category is just coming back.
Introduction in Yoruba
Oruko mi ni Taofeek Lateef, mo je omo odun merinlelogun to kawegboye MSc. Microbiology to n gbe ni orile-ede Naijiria.
Mo ni oko adie laarin awon idoko miiran.
Mo je eyan to n sise takuntaakun ti e le gbonkanle to si n fe ilosiwaju.
Mo n waye fun ipo alakoso ede fun awon ede Naijiria (Yoruba, Pidgin, ati Hausa). Idi ti mo n fi wa ipo yi ni lati ran awon idawole ranwo ki won le de odo awon eniyan pupo nigbati a n mu itumo to dara julo. Mo nigbagbo wipe awon idawole yi yoo de odo awon eniyan pupo ti awon idawole yi ba wa ni ede abinibi won.
Iriri mi gegebi alakoso ni eka itumo ko to di pe won da duro nitori iwa ibaje ati iriri mi gegebi alakoso nisinyi ni Utopian tumo si pe
Mo n ki se ajeji si awon nkan to dara ju lo
Mo ni oye to dara ninu ede geesi ati awon ede Naijiria (Yoruba, Pidgin, ati Hausa)
Mo ni imo to peye nipa Crowdin ati Github
Mo le sakoso egbe kan, mo si le fi owo sowopo ninu egbe kan
Mo le ka, mo si le ko ninu ede abinibi mi
Alakoso nimi lowo ni Utopian, ti mo tun si je olukopa nibe. Eleyii fihan pe mo ni oye nipa ipo mejeeji. Ele wo ibi ibi.
Links to previous translation work
My Crowdin activity
My Github pull requests
Ma yan ede Yoruba laayo nitoripe ede naa lo gbile julo ni Naijiria ati wipe eka itumo se n pada bo ni.
---
Youtube voice recording English
Youtube voice recording Yoruba