Translator Application for @davinci.witness & @utopian-io Project
Ciao a tutti, mi chiamo Viki, ho 24 anni e vivo a Cagliari, in Sardegna.
Sono nata in Albania ma vivo in Italia dalla tenera età di un anno. Ho vissuto per 20 anni a Treviso, una piccola città che si trova vicino a Venezia.
Durante la mia vita, come tutte le persone che frequentano le scuole italiane, ho studiato l'inglese a livello scolastico ma quello che mi ha aiutato a migliorarlo è stata la mia esperienza a Londra.
Ho vissuto a Londra per quasi tre anni e sono andata insieme ad un'altra persona con l'obiettivo di aprire la nostra società di e-commerce.
All'inizio è stata dura in quanto ti ritrovi ovviamente di punto in bianco a parlare con persone che, ovviamente, si rivolgono a te esclusivamente in lingua inglese.
Ho dovuto cercare casa e confrontarmi con persone inglesi, aprire il mio conto in banca parlando esclusivamente in inglese, trovare un commercialista inglese ed occuparmi di tutto quello che comporta l'aprire e gestire una società tutto in lingua inglese.
Spesso queste cose non è facile farle neanche nel proprio paese, figurarsi in un altro dove non conosci quasi nessuno e devi approcciarti con le persone in un'altra lingua.
Lavoravo da casa e avevo tutto il giorno a che fare con e-mail di clienti provenienti dalla Spagna, dalla Germania, dalla Francia e dall'Inghilterra e con i fornitori di Hong Kong.
Londra è una città meravigliosa e il bello è che, essendo un melting pot, ti ritrovi a conversare con persone che hanno tantissimi accenti diversi, da quello bengalese a quello propriamente inglese a quello dell'East London (che, credetemi, è tutt'altro che facile da capire).
Ora che non abito più a Londra mi tengo allenata guardando film esclusivamente in lingua inglese, leggendo anche libri in inglese, cantando (per fortuna non dovrete sentirmi farlo) in inglese.
Chi mi conosce sa che sono una che non ama stare ferma in un solo posto e tra poco mi sposterò nuovamente. Milano? Roma? Chi lo sa. Mi piace vivere sempre nuove esperienze, conoscere gente nuova e arricchire la mia vita in continuazione.
Ho a disposizione molto tempo e, anche se non ho traduzioni da mostrarvi qui su Steemit, ne ho fatte tante per conto del mio commercialista in quanto ho dovuto mandare moltissimi documenti tradotti dall'inglese all'italiano per aprire e gestire quella che doveva essere la partita IVA italiana della società.
In questo momento mi occupo anche di revisionare il DaVinci Times prima della sua pubblicazione giornaliera.
Spero dunque di poter mettere a disposizione le mie qualità per il team DaVinci e Utopian e dedicarmi con il massimo impegno alle traduzioni aiutando il team italiano e, perché no, sperando un giorno di poter crescere insieme a voi.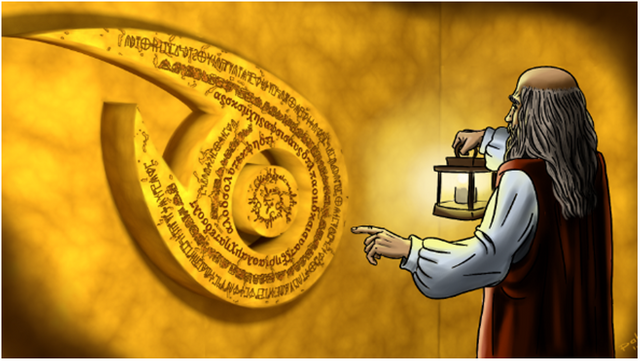 ENGLISH
Hi everybody, my name is Viki, I am 24 years old and I live in Cagliari, Sardegna, Italy.
I was born in Albania but I was one year old when I went to Italy. I lived in Treviso, a small city near Venice, for 20 years.
In my life I studied English during my years of school but what helped me mostly to improve my English level was my experience in London.
I lived in London for almost 3 years and I went there with another person to start an e-commerce activity and open our own company.
Things were difficult for us at the beginning because you have suddenly to speak in English (of course) with everyone.
I had to look for an house, open my personal and business account, look for an accountant and do all the things that you have to do to start and manage a company,everything in English.
These kind of things are not easy to do in your own country so, think about to do the same things in another one where you don't know almost anyone and where everyone speaks a language different from yours.
I worked from home and during my days I had to reply to a lot of customers based in Spain, France, Germany, UK and, of course, to stay in touch with my suppliers based in Hong Kong.
London is a beautiful city and, as you might know, it's a melting pot. For this reason you can find yourself talking with people who have different accents: from the Bengali accent to the most perfect English one, until the East London accent (believe me, it is very difficult to understand).
I don't live in London anymore but I keep my mind trained watching movies and reading books in English.
Those who know me are aware that I don't like to live in a place for a very long time. I will move shortly in another town, indeed. I love meeting new people and making new experiences.
I have a lot of time to dedicate to translations. Unfortunately I have nothing to show you as my previous experiences in translating, but I had to translate a lot of papers on behalf of my accountant from the English language to the Italian one to open company's VAT in Italy.
At the moment I am checking the DaVinci Times on daily basis before its publication.
I would like to share my qualities and my time with DaVinci and Utopian and to help the Italian team in this important project.
I look forward to hearing from you.
File audio italiano
English audio file