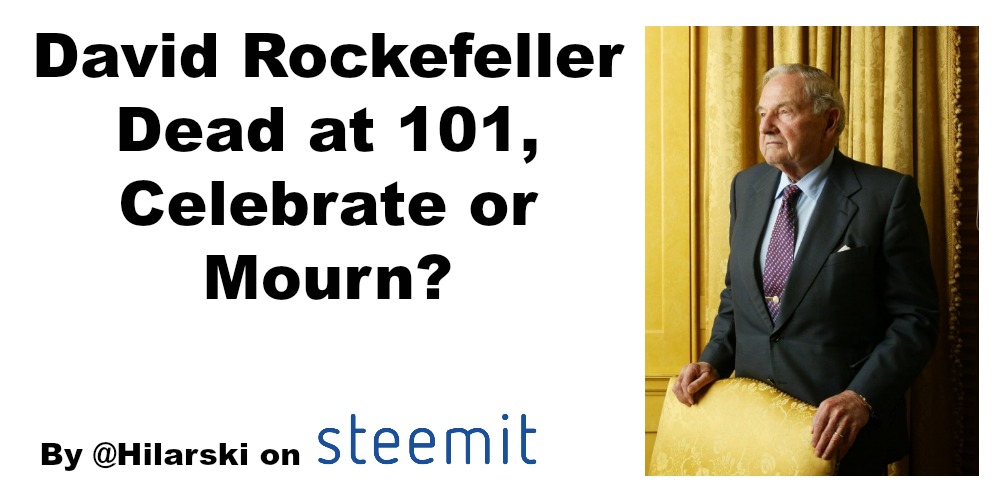 One of the Worlds Most Controversial Figures Dies at 101.
Some like the NY Times hail him as a philanthropist and an influence in foreign affairs. I think he was a meddler who kept the world under his financial thumb.
I am not going deep into the reasons why I think he was one of the most despicable people on the planet. I am not a fan of anyone who believes in controlling the world through their power and influence.
So tell me, what do you think of David Rockefeller? What do you think his legacy will be?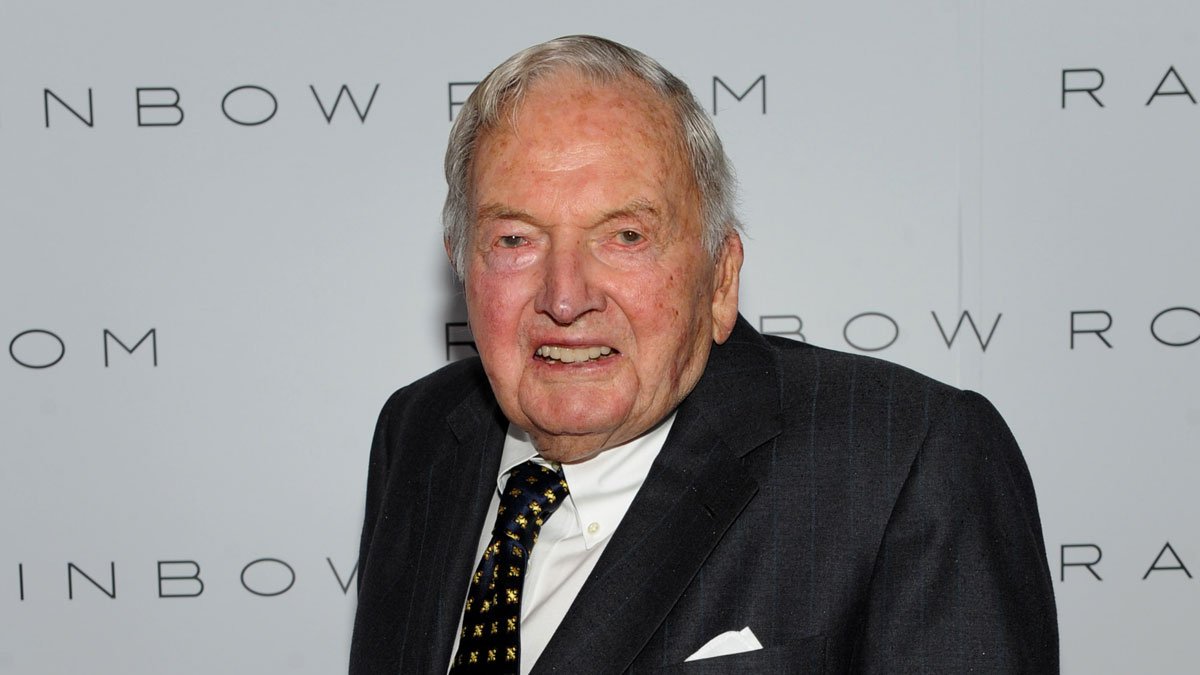 Source