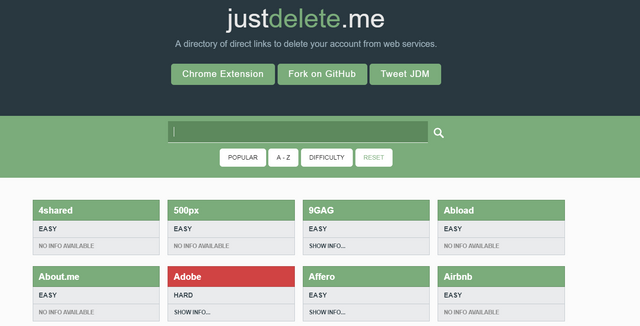 Just Delete Me is an open source website meant to provide information about how to delete accounts from various websites such as Facebook, YouTube, Twitter. Any user can use the information provided in this site to delete their unwanted social media profiles.
This is their official GitHub repository: https://github.com/justdeleteme/justdelete.me
Website where this App is live: https://backgroundchecks.org/justdeleteme/
This website is very helpful for those concerned about their privacy. Deleting social profiles that you no longer use can help improve your privacy in the open internet. If there is a data breach happens, you won't lose any valuable data if your account was deleted before the breach. It is always recommended to use websites that use encryption.