Evident Proof - September Roundup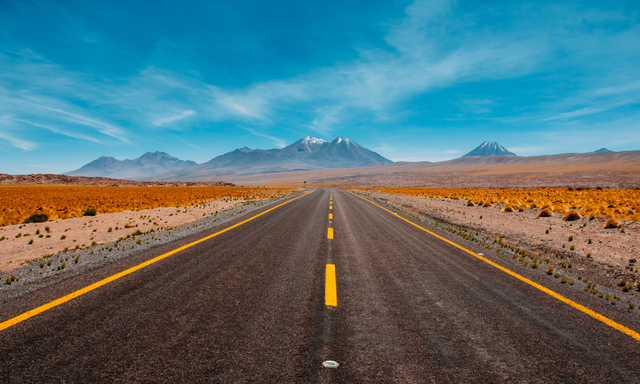 In spite of the bearish trend that has plagued the market over the past months, we've been making great strides with Evident Proof, both on the development front, and in interacting with other innovative teams in the space.
Focus: Immutability, Insurance and Supply Chains
It wasn't long after the inception of Bitcoin that innovators began to see the potential for blockchain technology's deployment in a plethora of industries. Indeed, the applications for tamper-proof and immutable ledgers owned by no central party are vast – our own focus has been on implementing systems to ensure greater transparency in both the insurance industry and in supply chain management.
With supply chains, there are incredibly complex mechanisms at play: the parties involved in the delivery of a product from point A to point B range from several to hundreds, often spanning multiple nations and jurisdictions. Coordination is key to guarantee the fluid movement of goods, so that they arrive in a timely manner, in good condition. Of course, cohesion between fragmented entities is something that sounds better on paper than in practice – there are wildly varying standards for recording deliveries, storing data and producing documents. With each of these, comes a point of failure. Depending on the operation, this could result in a minor hiccup or a major disruption to operations.
There are many parallels with these inefficiencies that can be drawn with the insurance industry – opacity, uncertainty and lack of interoperability can be a significant obstacle in lodging claims, effectively detecting fraud and interacting with parties such as notaries or healthcare providers.
Both of these industries can greatly benefit from the integration of blockchain technology. Convoluted bureaucracy is cumbersome and disadvantages all stakeholders. Instead of having several entities needing to reconcile different databases and data formats, it seems logical to have one distributed databases, accessible by all but controlled by no single party.
A distributed ledger allows for the logging of data in such a way that it cannot be edited or deleted, but only be appended to. In moving forward, it's likely that we'll see IoT devices integrated into shipping operations, providing location data which could be transmitted and uploaded to a blockchain for more efficient tracking (as well as flagging any tampering). For insurance, immutable insurance claims and policies would forever be visible to consumers, providing them with a better overview of when they can claim and what they can expect from the plans they've purchased.
These two industries are just the tip of the iceberg – we're building a highly versatile solution to ensure transparency and immutability for a range of use cases, from agricultural and environmental to financial sectors.
Asian Tour
The team were present at Coindesk's hugely successful Consensus conference, this time hosted in Singapore. We met some of our supporters and welcomed many more as we engaged in discussions with investors, innovators and entrepreneurs involved in the booming blockchain industry. Of course, the conference is known for its high-level content and speaker lineups, so it was a pleasure to attend as part of our Asian tour – the video of the conference can be found here: https://bit.ly/2NoHLkD
Our next stop is Tokyo, for Blockchain Unbound (running from the 14th to the 16th of October). We're looking forward to engaging with more professionals in the area, enjoying the talks and meeting more of our supporters!
The Token Sale
In case you missed our previous communications on the matter, we've made some changes to the details of the token sale, in light of current market sentiment. Instead of ending it on schedule, we've been advised by numerous stakeholders that we would be better postponing the close of the sale until confidence in the market recovers. Our analysts are keeping a close eye on trends, and we will aim to end the sale in late October/November, depending on the conditions.
UK IT Industry Awards
We were thrilled to have made it to the shortlist for the UK Innovation and Entrepreneurship Award in the UK IT Industry Awards. We consider it a huge honour that our technology has been so well received – we feel it incredibly important, with the exponentially-growing production of data by companies, that unhackable proofs can be created to ensure the provenance of information from business operations. We're very happy that such a prestigious body recognises the value in Evident Proof's technology, and feel that it's an accurate reflection of the industry as a whole.
The winners of the award will be revealed in mid-November.
If you haven't already, join the conversation on Telegram and follow us on Twitter to stay up to date with all the latest developments on the EP front.