In this era of 21st century ,information and technology makes its way to evolute newer technology trends. As lots of in demand field in IT like computer vision engineering, IOT, Artificial Intelligence,digital marketing, cloud computing, Business intelligence and the one which is indespensible from today's Growing field of IT i.e, none other than but
"DATA- SCIENCE" are the newer faces of IT.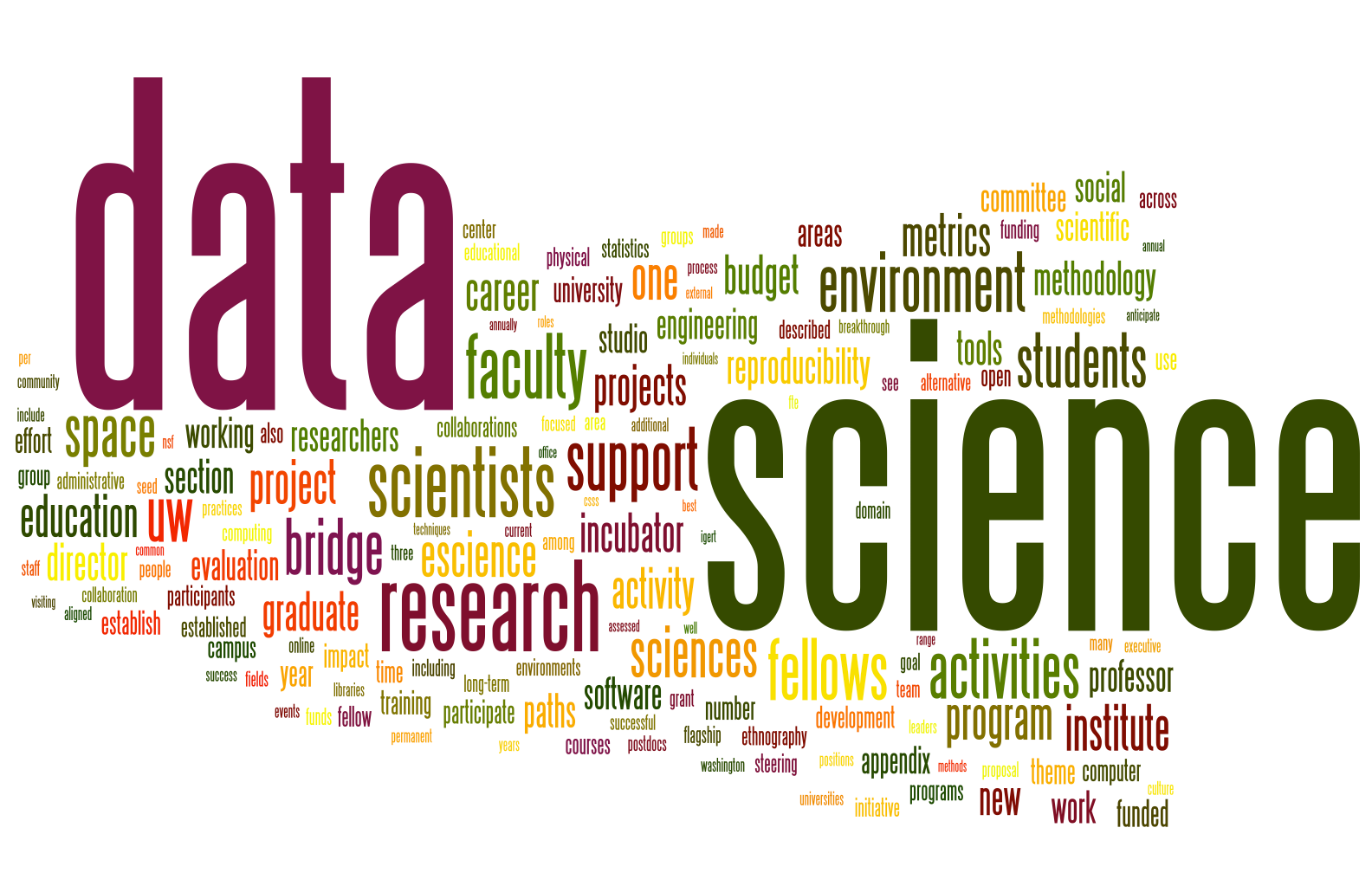 What is data science?
"Data science is also called the 4th dimension of science". Why??
As data science is the interdisciplinary field that uses the concept of statistics, analysis, methods, algorithms and machine learning to extract some useful information from various type of data specially structured or unstructured data.
It includes many theories or concepts of maths, science, business, economics and much more that's why it is also a field of different domains.
Why data science is so much popular or important?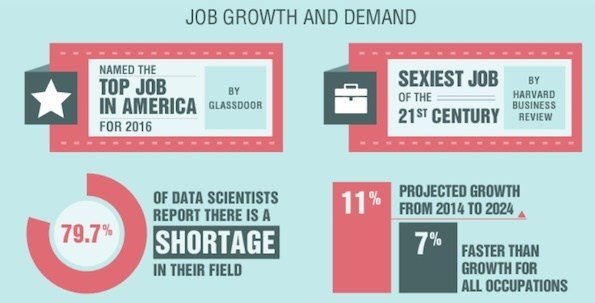 In 2012, Harvard Business Review called it "The Sexiest Job of the 21st Century". Why it so popular??
the reason behind this is beyond our reach as data science is even more than our thinking as the use of internet grows much rapidly . A new report form UN says that 47% percent of total world population uses internet. Which is rapidly increasing day by day , year by year so there's been a massive explosion in both the data generated and retained by companies.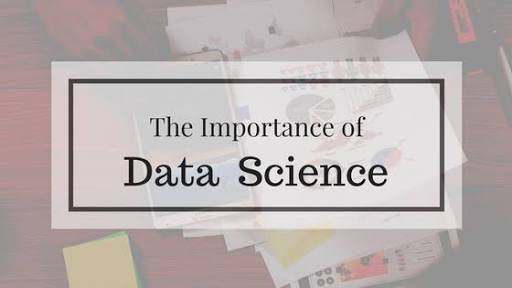 One of the toughest mysteries lies is cracking customer behaviour. The very reason why data science fetched such popularity and patronage around the world as it could uncover customer behavior and improve their experience
Even over the last two years alone 90% percent of the world has generated . In each day there is around 2.5 quintillion bytes of data generated. On average, google now process more than 40000 search in a second. Snapchat usesrs share 527760 photos .More than 120 professsional joined linkedin.Users watch 4104000 you tube videos and much more. Sometimes we call this "big data," so in order to handle this large amount of data we need lot of Data scientists who make sense out of all this data and figure out just what can be done with it.
Because of the amount of data generated each day it requires lots of data scientist who can handle these bundles of data and help the particular industry to meet tha desired business or various goals.
Skills for data science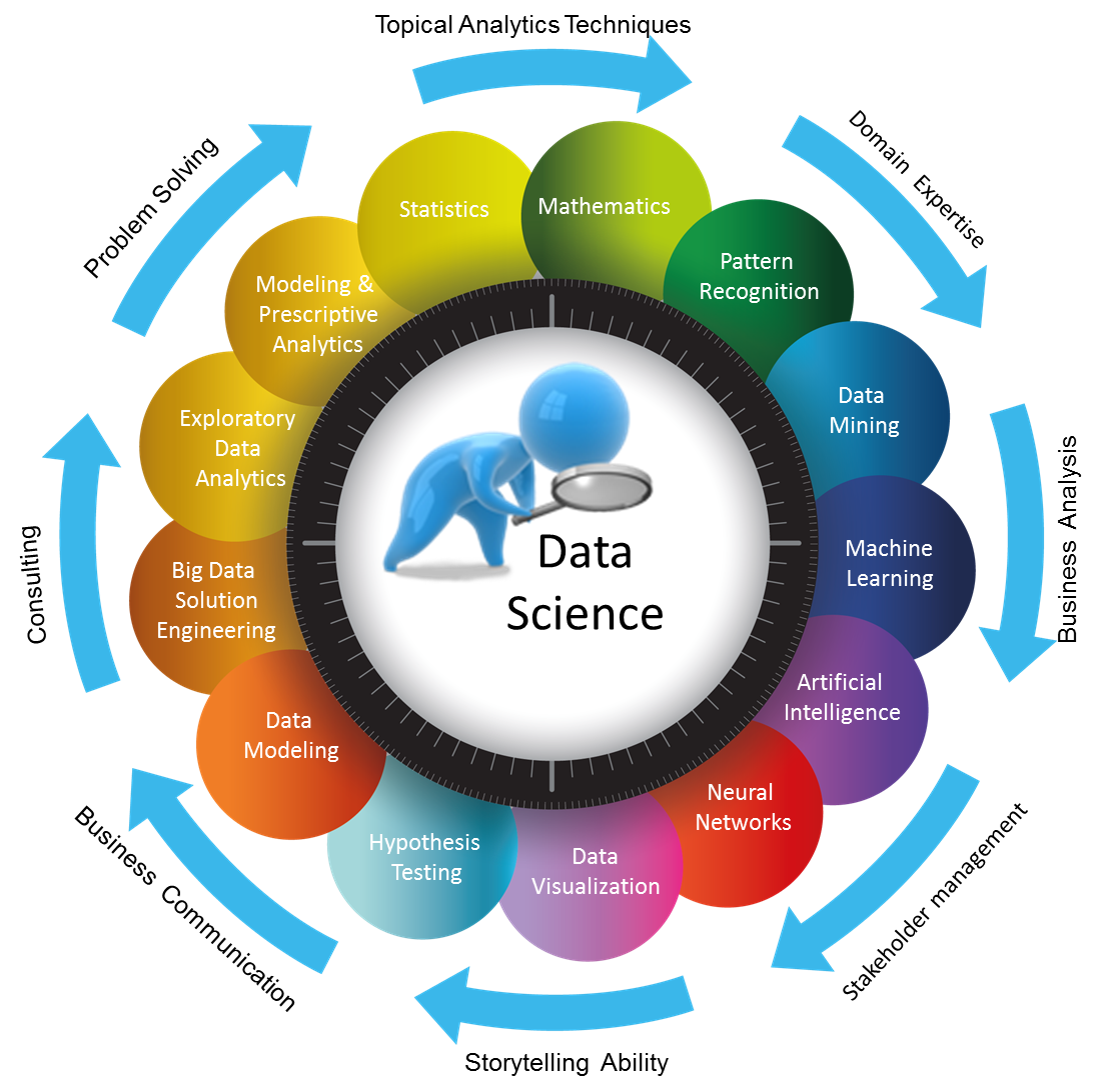 Programming Skills
It is the fundamental skill of data science. Programming improves your statistics skills, helps you to "analyze large datasets" and gives you the ability to create your own tools. Programming tools like R or python and database like SQL are the key languages to learn to become successful data science.
Knowledge of statistics
American statistical association says "A good understanding of statistics is vital as a data scientist." The knowledge of stats and statistical tests, distributions etc are the key features of it .
With statistics you can design and interpret the experiment, converting big data in usable form, understand user engagement, interest in any product or service and make a intelligent decision .
Machine Learning
A data-driven driven company with large sets of data (e.g. Netflix, Google Maps, Uber), require the skills of machine learning methods. It includes how the algorithms actually work inside a computer and used for exploratory analysis and building predictive models.
Quantitative analysis
According to William Chen, Data Science Manager at Quora, quantitave analysis is an important skill for analyzing large datasets, Chen says it will improve your ability to run experimental analysis, scale your data strategy and help you implement machine learning.
Data handling
Handling a large sets of data is very messy or tacky. it's really vital to know how to deal with imperfections in data and how to take out the most suitable or important means from the data specially unstructured data.
Teamwork
It requires being selfless, embracing feedback and sharing your knowledge with your team, says William Chen.
Roles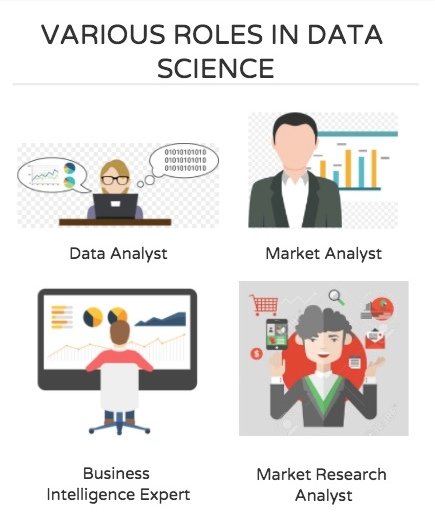 Data science is an ever-evolving industry.A data scientist's major role is data analysis, a process that begins with data collection and ends with some business goals.
After that business intelligence or analytics, market research, machine learning etc and the one which is much important that is handling"BIG-DATA"
The big data, draws from a number of sources -structured data and unstructured data.
Typically, businesses employ data scientists to handle the unstructured data, whereas other IT personnel will be responsible for managing and maintaining structured data. Yes, data scientists will likely deal with plenty of structured data in their careers, but businesses are increasingly wanting to leverage unstructured data in service of their revenue goals, making approaches to unstructured data key to the data scientist role.
Requirements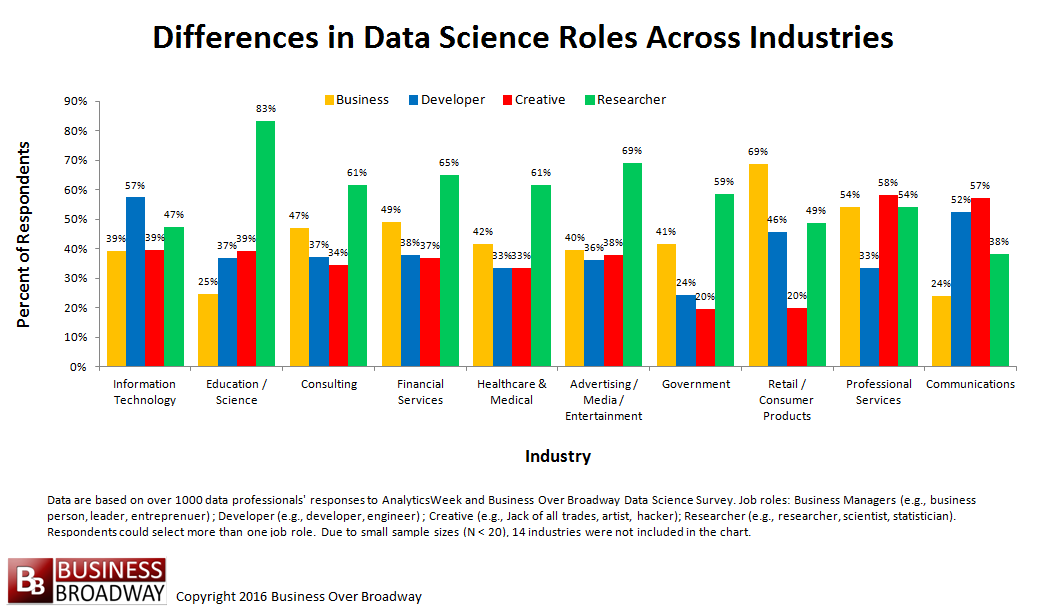 Each industry has its own big data profile for a data scientist to analyze. Here are some of the more common forms of big data in each industry, as well as the kinds of analysis a data scientist will likely be required to perform, according to the BLS.
• Business:. Data analysis of business data can inform decisions around efficiency, inventory, production errors, customer loyalty and more.
• Government sector : Big data helps governments form decisions, support constituents and monitor overall satisfaction. Like the finance sector, security and compliance are a paramount concern for data scientists.
• Science: Scientists have always handled data, but now with technology, they can better collect, share and analyze data from experiments. Data scientists can help with this process.
• Social networking: Social networking data helps inform targeted advertising, improve customer satisfaction, establish trends in location data and enhance features and services. Ongoing data analysis of posts, tweets, blogs and other social media can help businesses constantly improve their services.
• Healthcare industries: Electronic medical records are now the standard for healthcare facilities, which requires a dedication to big data, security and compliance. Here, data scientists can help improve health services and uncover trends that might go unnoticed otherwise.
• Telecommunications industries: All electronics collect data, and all that data needs to be stored, managed, maintained and analyzed. Data scientists help companies squash bugs, improve products and keep customers happy by delivering the features they want.
Salary aspects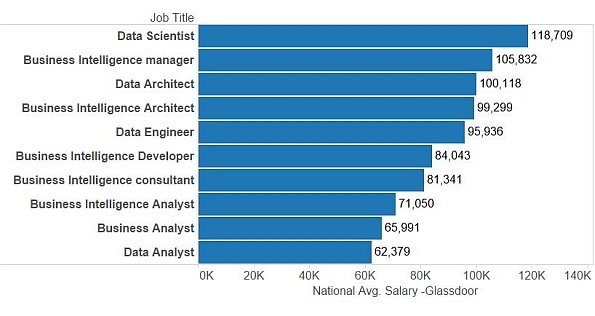 Salary may differ from place to place but according to data from PayScale: data science includes the various position and salary rates like
• Analytics Manager - $92,249
• Business Intelligence Analyst - $66,003
• Data Analyst - $57,768
• Data Architect - $112,790
• Data Engineer - $90,811
• Research Analyst - $52,970
• Research Scientist - $77,330
• Statistician - $71,374