When will DASH stop declining?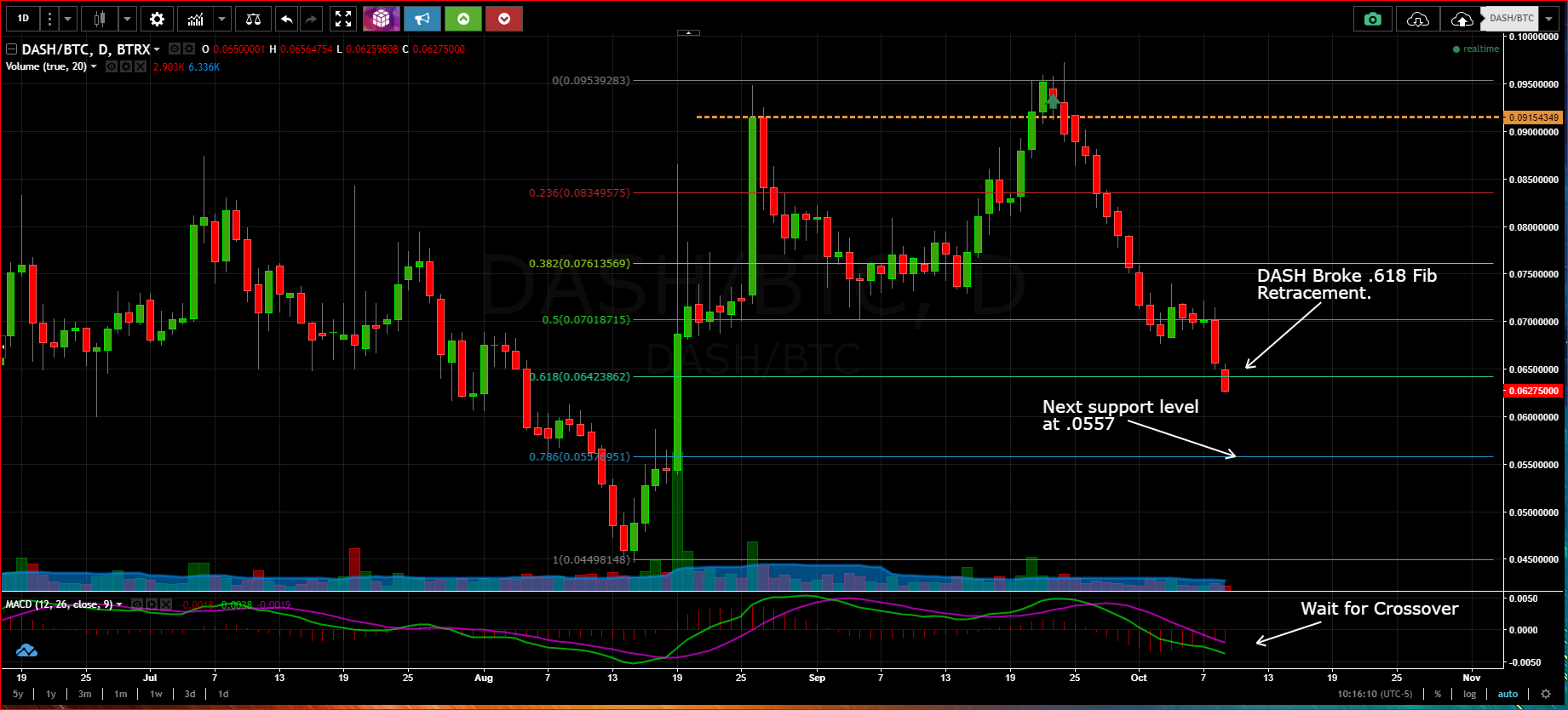 No news is bad news when investing in cryptocurrencies.
The DASH project has been kinda quite lately, which I believe is one of the reason for this current down trend. That combined with the recent D3 Antminers flooding the market, is why DASH is spiraling down hill. With the difficultly rate for mining rising, and demand is slowly fading, can we see DASH recover?
That all depends on what the team over at DASH has up their sleeve. The only advice I can give you, is to look at the technicals and find out where a possible bounce will be.
DASH broke 0.0642 today, which is the 0.618% Fibonacci retracement line, a major support level. The next obvious support level is the 0.786% retracement line at 0.0557. With the price dropping to that level pretty quickly, look for a nice bounce back to the 0.618 retracement line.
We need to see the MACD line crossover and a confirmed reversal pattern before deciding to go long again on DASH. Until then we can play these quick bounces and capitalize on them.