Dash publishes new website! / Dash veröffentlicht neue Webseite!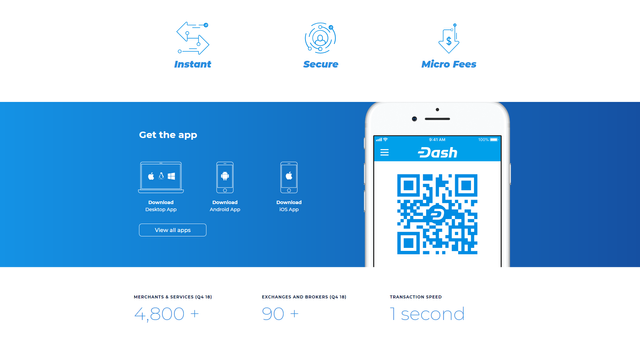 English:
Get paid, shop, pay bills. Dash gives you the freedom to move your money any way you want. Grab a coffee, split a check, or pay your phone bill. Dash moves money anywhere, to anyone, instantly, for less than a cent. 
The cryptocurrency project Dash has published a new website with information on how to use Dash, where to buy it, where to spend it, how to accept it and how to develop for it. 
The site also contains a detailed Roadmap for the upcoming release of v0.14 and v1.0 (also known as Evolution). The next release v0.14 will contain ChainLocks, a function that will make Dash resistant against 51%-attacks. 
Deutsch:
Einkaufen, Rechnungen begleichen, bezahlt werden. Dash bietet dir die Freiheit dein Geld so zu verwenden, wie du es  möchtest. Bestell dir einen Kaffee, teile eine Rechnung oder bezahle  deine Telefongebühr. Dash bringt Geld überall hin, zu jedem, sofort und  für weniger als einen Cent.    
Das Kryptowährungsprojekt Dash hat eine neue Webseite mit Informationen darüber veröffentlicht, wie man Dash benutzt, wo man es kauft, wo man es ausgeben kann, wie man es als Händler akzeptieren kann und wie man für das Dash-Ökosystem entwickelt. 
Die Seite enthält auch eine detaillierte Roadmap für die kommende Veröffentlichung von v0.14 und v1.0 (auch bekannt als Evolution). Die nächste Version v0.14 wird ChainLocks enthalten, eine Funktion, die Dash resistent gegen 51%-Angriffe machen wird.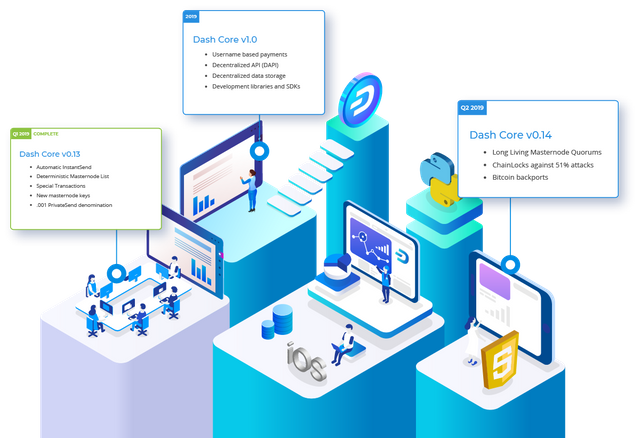 English:
The best way to get in touch with the Dash community is through one of the Discord Servers (Dash Talk and Dash Nation) or Reddit.
Deutsch:
Der beste Weg, mit der Dash-Community in Kontakt zu treten, ist über einen der Discord Server (Dash Talk und Dash Nation) oder Reddit.