Former President Vicente Fox Wants To Legalize All Drugs. "Prohibition Does Not Work"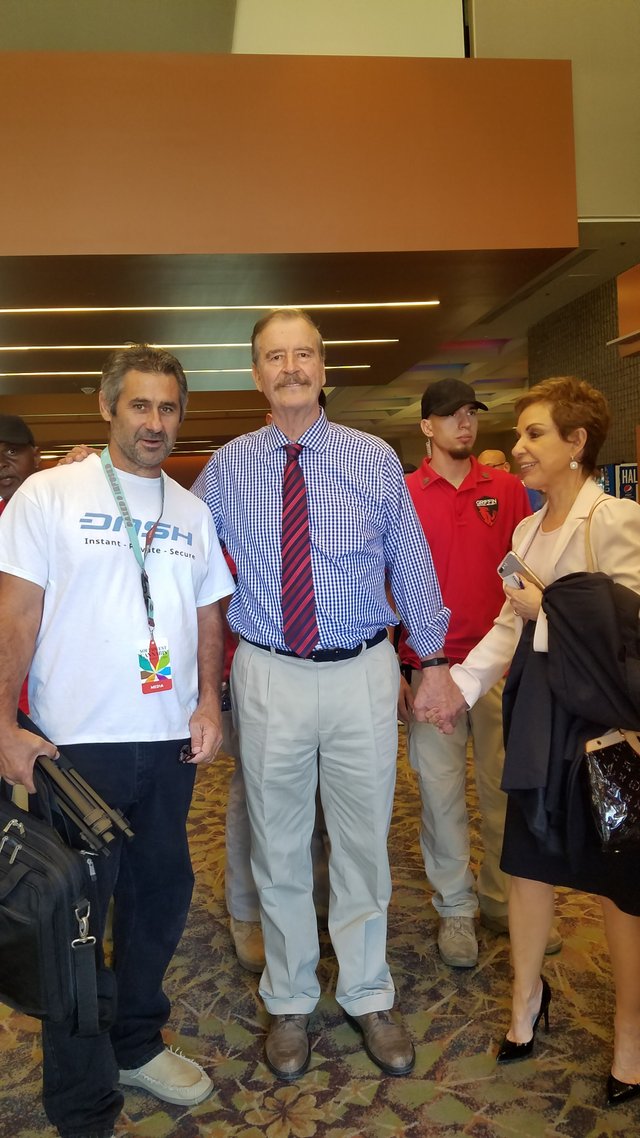 As part of our job with the Dash network we work hard in promoting crypto currency to the Cannabis industry. Part of that is attending Cannabis conferences. Over the weekend I attended the Southwest Cannabis conference in Phoenix Arizona.
I was very surprised to see former Mexican President Vicente Fox as the keynote speaker. I was very aware that he had been speaking at Cannabis conferences and was in favor of legalization of marijuana. What I did not know is that he supports the legalization of all drugs. Mr. Fox realizes that prohibition does not work. It was very refreshing to see a politician actually realize this. Not since Ron Paul in 2012 had I heard any politician with balls enough to say that publicly. And of course one of the lame Stream media asked him why he didn't do this when he was president well clearly that reporter doesn't understand politics. It will be interesting when An elected President actually does say that publicly while in office. I'm not holding my breath for that one.
Vicente starts his speech off talking about the failures of probation pointing back to the alcohol prohibition and then very cleverly pointing back to Adam and Eve saying the Apple was the first form of prohibition. I'm definitely not a fan of any politician but it was definitely refreshing to hear these words uttered. Hopefully the religious zealots will hear his words and consider that the next time the vote comes around to legalize in other states especially here in Texas.
The attached Facebook live video is his speech sorry for the poor sound quality but it was a cell phone live video.
https://www.facebook.com/thecryptoshow/videos/2029597087263661/
I was fortunate enough to have a talk with Vicente who has agreed to come on The Crypto Show.