Presenting My New Book at the Private Key Meetup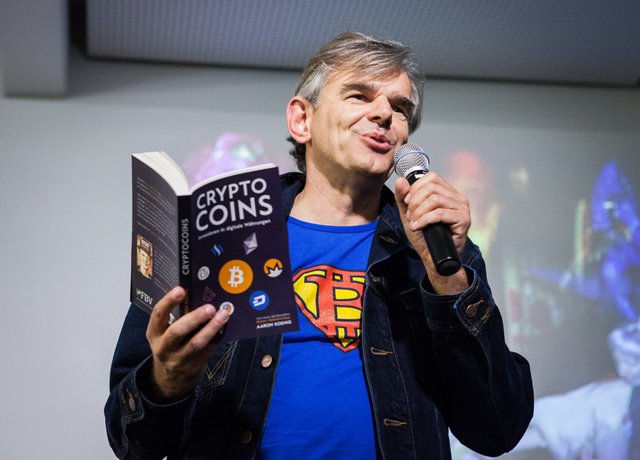 Due to the increasing interest in all things crypto, our meetup Private Key has grown out of the beautiful, Bitcoin accepting café Oak & Ice. So our latest meetup took place at Deutsche Telekom's accelerator Hubraum (that is German for engine capacity).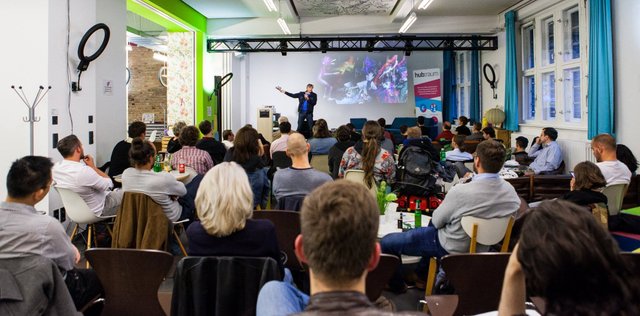 It also grew in depth: instead of just one speaker we had three. I was one of them, but fortunately my new partner Dennis took over the host part, so I did not have to announce and interview myself.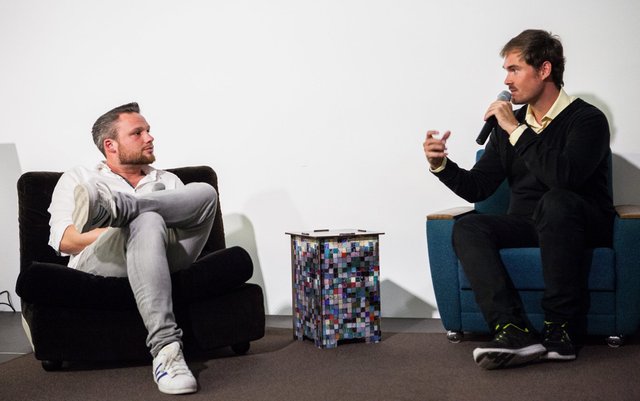 As last Monday was the release date of my book Cryptocoins - Investing in Digital Currencies (the German version, more languages to come soon) I used the opportunity to present it to the Private Key audience.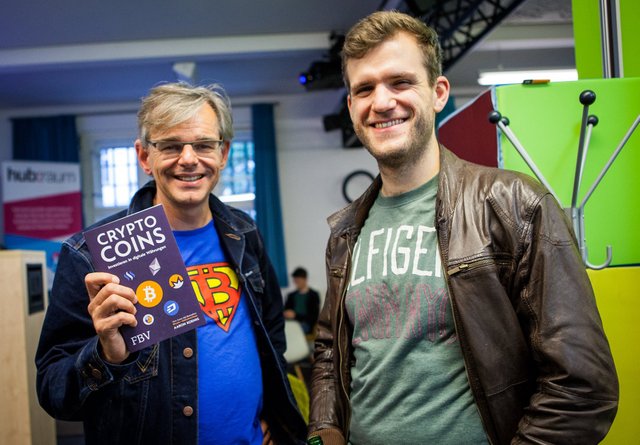 I read a part of the first chapter which describes the events in New York City this May, from the 20 Million Dollar Pizza Party to the New York Agreement.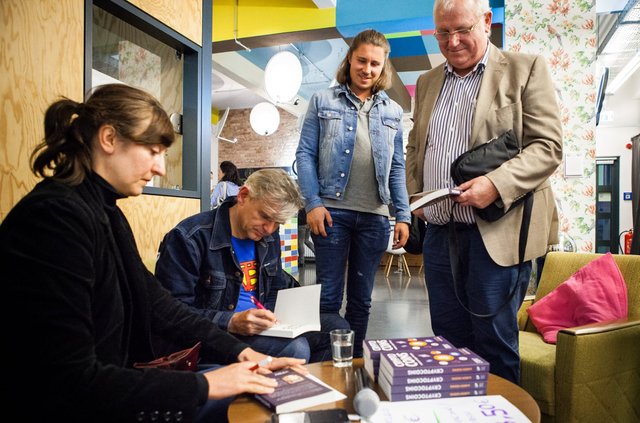 Then I gave a brief overview of the book's content, answered questions and signed lots of copies.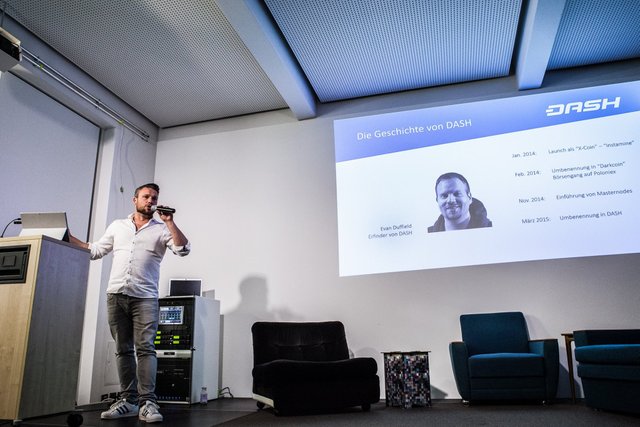 After a short break, Jan Heinrich Meyer from Dash Force Germany gave a talk about Dash and explained the differences between Bitcoin and one of its fiercest competitors.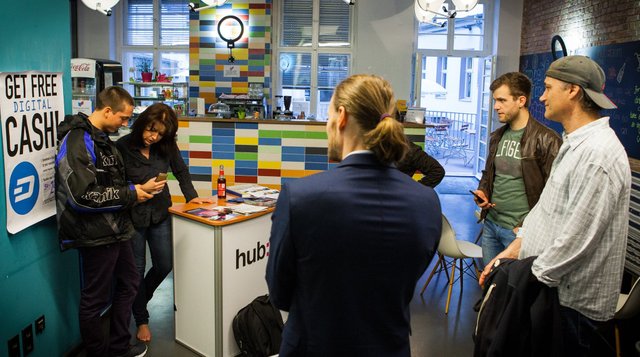 Unlike Bitcoin, Dash has a marketing budget which is funded by its own Blockchain. Jan is paid from this and Dash can even afford to give away free coins.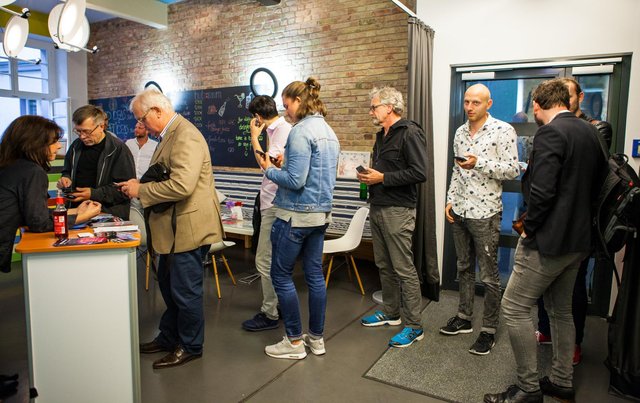 So people lined up in front of Dash's German ambassador Anja to receive their 0.02 free Dash.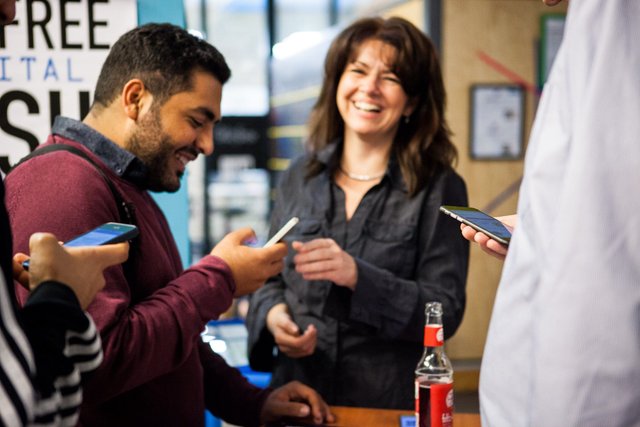 Anja obviously enjoyed this.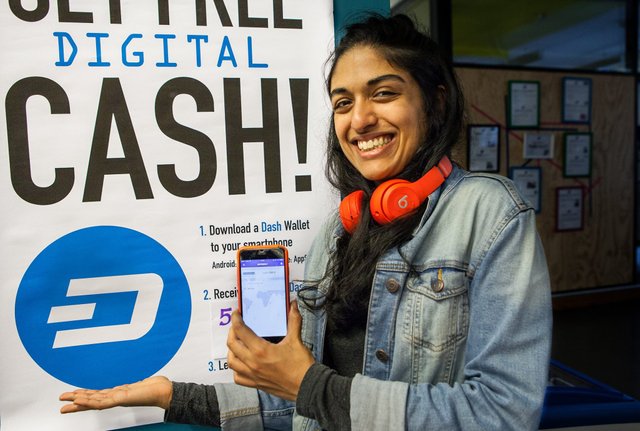 This is Shalaka, Hubraum's community manager, who stems from Mumbai, with her first Dash wallet.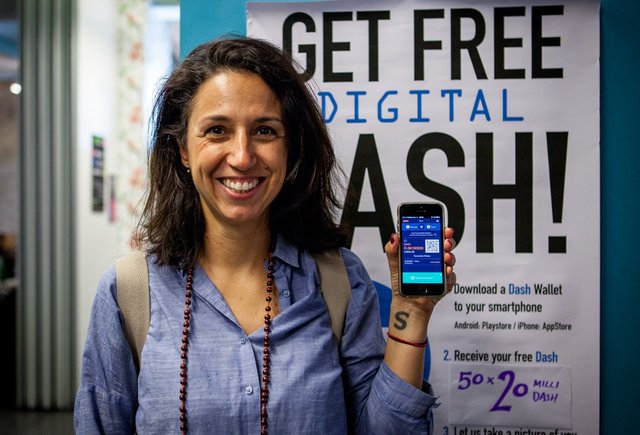 Sarah from Switzerland, one of many who received their first ever crypto money.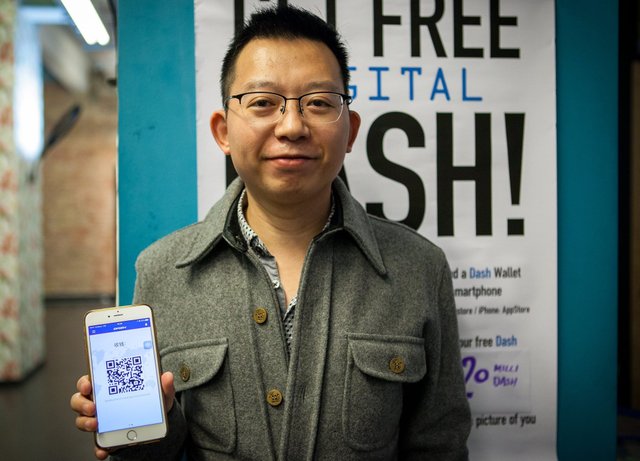 As the third speaker, Moritz Bierling from Neufund explained the situation of making an Initial Coin Offering in Germany.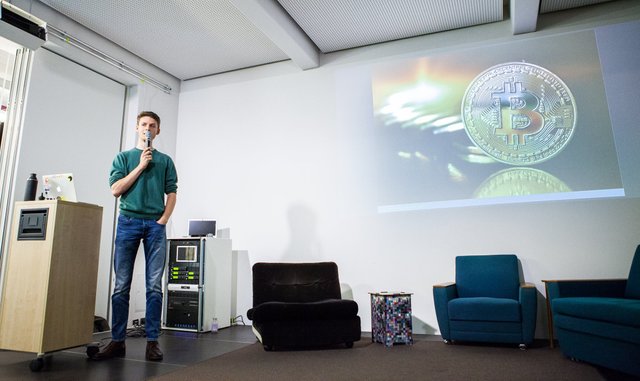 Dennis Wiedner from Cryptoticker, who is co-organising the meetup with me, asked critical questions to our speakers and moderated the discussion.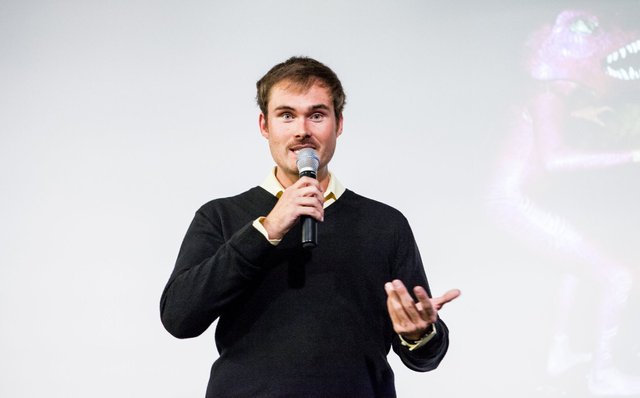 I heard lots of good feedback to the talks and I really enjoyed the atmosphere at Hubraum.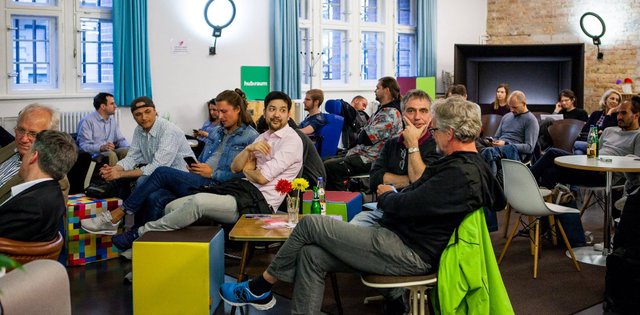 We hope to be back there in October. If you make it to Berlin, feel welcome! It's free, you can trade cryptocoins and maybe we will even give away more Dash next time.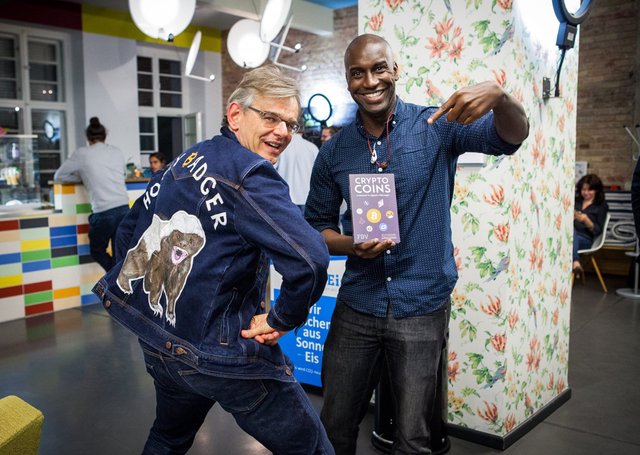 Thanks to Anastasya Stolyarov for the pictures!