DAPS Token Second Batch Airdrop Update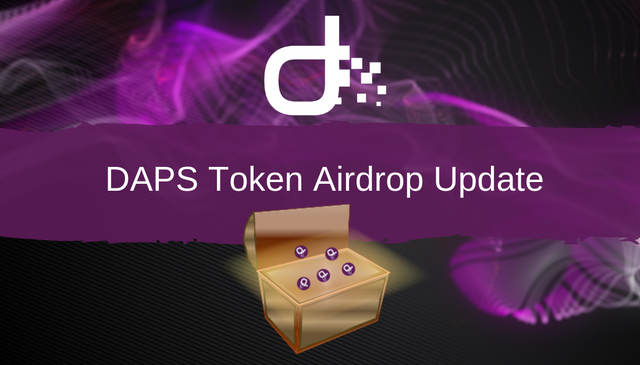 Dear DAPS community,
October 31st is fast approaching and with it the second batch of the DAPS Token airdrop. As you know transparency has always been an integral part of the DAPS foundation and with that said we would like to update you regarding the status of the second batch of the airdrop, specifically CoinExchange ("CE") claims.
Due to the volume of CE claims with incorrect, missing or falsified information coupled with the length of time it's taking to get responses to inquiries sent from us, the second batch of the airdrop will only consist of the outstanding personal wallet and 'other exchanges' claims. All approved CE claims will be airdropped at a later date [yet to be determined] in a 3rd batch.
We wanted to include ALL CoinExchange claims in the second airdrop but unfortunately, this is not possible. Many of the claims and the PCN balances they contain are not matching up with the information we have available to us. This means we have no choice but to delay the CoinExchange claims for a 3rd batch as many claims appear to be faked.
Outstanding claims from personal wallets and other non-CE exchanges that needed further investigation will be included in batch 2. (**EXCLUDING claims that have unfulfilled pending information requests at this point)
---
Short Summary:
Batch 1: 09/25/2018: Personal Wallet claims and complete Exchange Claims. As personal wallets powered the network, they were the priority. Claims with no issues were easily processed and airdropped in the 1st batch.
Batch 2: 10/31/2018: ALL outstanding personal wallet claims and non-CoinExchange claims (**EXCLUDING claims that have unfulfilled pending information requests at this point).
We estimate that 85% of eligible DAPS will be distributed by the end of the second batch.
Batch 3: Date TBD: ALL CoinExchange claims, as well as any other remaining claims and partially submitted claims.
100% of eligible DAPS claims will be paid out by the end of batch 3.
Bonus Airdrop: After the 3rd batch. Maximum 100k bonus per claimant. Minimal impact on the DAPS circulating supply as the expected maximum is 600m.
---
Some background on the CoinExchange issue:
CoinExchange was originally not meant to be part of the claims process. However, we felt that we should serve the community as best we can. Thus, we decided to include them. However, the number of false and incomplete claims which are inconsistent with the information CE itself had provided, means that we must take a larger amount of time to process the claims accurately. While we have had our own stance on the validity of CoinExchange, the fact that we are seeing numbers that are even higher than what CoinExchange itself had indicated, tells us that we need to be even more sceptical.
It has become clear to us that we need to conduct a comprehensive investigation in order to accurately verify or blacklist CE claims. To achieve this we must do extensive research and verification of all CE claims against a known database as we don't want any DAPS Tokens landing in the hands of bad actors or scammers who submitted fake claims. Unfortunately, this essentially makes all CE claims take twice as long to process as we must fully pre-process all claims then check them all again.
We listened to concerned members of the community who discussed that rushing the CE processing may mean DAPS might be allocated to false claimants. By double-verifying all CE claims and removing them from the 2nd batch this allows us to entirely focus on ensuring the integrity of the outstanding CE claims.
We had warned our community for many months before the snapshot to not be located on CE, but we are still handling your claims the same as we have others. We assure you that your claims are being handled on a case by case basis.
If you have a CE claim in you may have already received courtesy emails, information requests and pre-verified emails. Please check your Zendesk ticket and ensure you include ALL your Peepcoin trade logs, deposits and withdrawals, and any other information that applies to your claim. This will help us to process you faster and effectively.
---
We are glad to have the vast majority of the actual distribution handled, but this does not mean we are done:
Once the third batch is sent the bonus will be able to be distributed as we will have a final list of all distributed tokens which will allow us to finalize the bonus with full accuracy. We will give updates on the distribution as the airdrop process is completed, including a breakdown and any plans regarding a decision to burn.
Additionally, the changes to the CoinExchange batch timing does not impact our growth and expansion plans. We will begin aggressive marketing campaigns and brand awareness after the 2nd batch is completed, as the 3rd and final batch is being handled in the background.
High-quality exchanges, partnerships, and other initiatives are all in the roadmap and strategy. We will begin to focus on high-value demographics and spread the DAPS message worldwide.
Thank you for your patience and understanding during this process. We know that this transition has not been easy for anyone, but it is necessary. We will continue to work around the clock for our community as none of this would be possible without each and every one of you. Together we will take the world by storm!