DAPS Token Claims Summary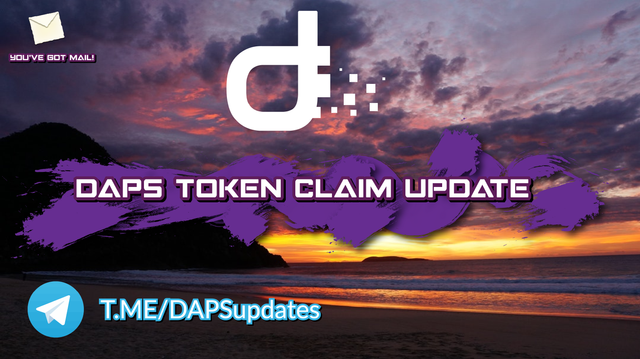 Dear DAPS community, we're thrilled to give you a summary of our claim progress to date before we go live next week.
We previously sent users their pre-verification emails and asked them to reply if there were any issues by the 20th of September. The 20th has passed and users who have not replied to that message are now considered finalized. Users in the 1st batch have received an email telling them they are verified, and ready for the next batch. The "next batch" is the 1st batch.
Over 3,000 manually processed claims have now been verified and are ready for the 1st batch of the airdrop. This total does not include Bleutrade and Cryptopia claims, which were a majority of our exchange using community.
With the claims of the 1st batch included and Cryptopia/Bleutrade's automatic handling of the airdrop, the vast majority of the DAPS token claims total will be airdropped and unlocked in the 1st batch.
We are proud of this achievement, as we have managed to process the vast majority of claims and finalized the 1st batch long before the target dates originally outlined. Thanks to our developers and claims team we were able to implement tools and solutions to make the verification process faster and easier.
CoinExchange users and other exchange claims, users with change or address:signature edits, and other cases which required our manual processing will be worked on for inclusion with the 2nd batch.
Additionally, a small amount of other claims have been delayed to the 2nd batch due to our enhanced screening measures. In these cases we ensure your claim is being reviewed carefully in a one-by-one process and will be handled appropriately.
Thanks to the users who were diligent and made sure to tell us if they saw any issue. The last thing we want to do is airdrop someone an incorrect amount or to a wrong or lost wallet. While this may have moved your claim to the next batch, we feel that getting all the details correct is better than getting it done fast with possible irreversible errors.
Get ready for trading to kick off Monday 24th September, between 3-5PM EST.
Thanks for being part of the DAPS journey.