Ethlend Crypto Loan
Ethlend is a crypto currency based Dapp. It is one of the featured dapps listed on Stateofthedapps and can easily be accesed through the Website
on its page on Stateofthedapps it is summarised as follows;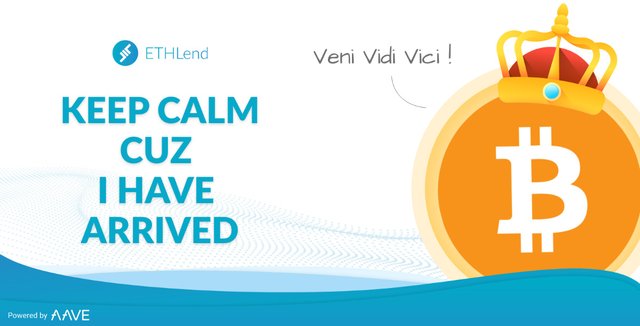 image source
To my understanding, Ethlend is a decentralised platform built on Ethereum blockchain that grants its users the freedom to receive and "sell" loans at flexible and competitive rates.
There are primarily two types of users of the platform, depending on what he or she wants to do with the site. For clarity, I will be referring to an individual who requests for a loan as a loaner while the individual who sells or provides the loan as a leaser. Acttivities on Ethlend is based on the participation of these two types of users.
As earlier mentioned, Ethlend is a decentralised platform, so user information is only used for verification purposes. You will not also be required to provide information about what you want to do with the loan because this is private information. To use Ethlend, all you will need to do is create an account on the platform. The creation of this account will also come with wallets for over 200 ECR20 tokens available on the Ethereum network, as well as one for Bitcoin and DAI.
Ethlend allows users loan or receive a number of tokens across the Ethereum network. The amount you can loan or lease is based on the quantity you have available on your wallet within Ethlend. You can input tokens into the wallet either through external transfer or directly purchasing with your credit card.
GETTING STARTED
To use Ethlend, the first thing to do is visit the homepage and create an account. The website is ethlend.io. When you get there, click on "get started" at the top right of the screen and you will be redirected to a simple form to fill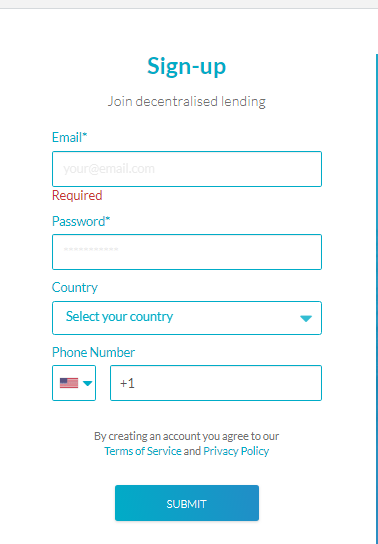 image source
After filling the form, you will be sent a verification mail to your email and a text to your phone. Please make sure the details used are both valid, functioning and yours. Verify your account through the mail sent and that's all. You're now eligible to use ethlend as either a Loaner or a Leaser.
Note: To have access to loan or be able to lease funds, you need to have at least one of the ECR20 tokens of the amount you will transact in stored in your ethlend wallet. Here is a list of ECR20 tokens



image source
Getting a Loan
After you account has been created and you finally login, you will be directed to your dashboard. Here are the simple steps to getting a loan
click on "New loan request"
Choose the token you will use as your collateral(This should be the token you have stored in your ethlend wallet).
Insert the collateral amount
Select the currency you want to receive as loan
After you select that, the system will auotpmatically determine how much of the currency your collateral permits you to borrow.
If you're satisfied; click proceed and you will determine the earliest and deadline of the loan
The best part is that you can state the monthly interest you believe you can afford or keep up with. Click on complete and wait for anyone interested in your terms
Selling a Loan
These steps explain how to provide a loan for interested people to check
Click on "new loan offer" on your dashboard. Select the currency you want to loan
Input amount you want to loan out
Determine the flexibility of your loan. That is, if you want to loan strictly the amount specified or won't mind loaning out less.
Then you select the currencies you're willing to accept as collateral from anyone interested in your offer.
Define the duration of the loan and proceed to creating the offer.
Other Features
You can easily view available loan offers as a loaner by clicking on "View all offers"
You can easily view available loan requests as a leaser by clicking on "View all requests" on your dashboard.
Fees:
Ethlend takes a collateral fee of 5%
Ethlend also charges 20% of premium as fee. a 10% fee is deducted for using LEND(the local currency of the platform)
Ethlend also charges 2% of loan origin fee or 1% if LEND is used.
Observation:
The entire system is designed to ensure there is competition in both creation and receiving of loans. Witty manipulation of the numbers could put you at an advantage.
I am not particularly pleased with the charges and the fact that they are not stated clearly when requests are being created.
Disclaimer: The content of this post is not meant to be financial advice. Ensure you do your own research before making any financial decision.