Geon - Visit Locations and Get Paid - Orcale-task12
Hello Everyone,
Lets talk about an awesome DApp today which allows you to earn money on the go.
GEON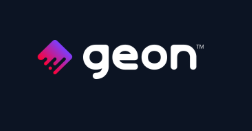 ---
What is GEON App?
Geon is a decentralised application which allows you to earn money by visiting locations. The locations to be visited are real mapped location and you can get geon tokens by visiting which you can redeem for multiple rewards. You will have to install the app, open it, visit the Geon locations and then you can geomine the geon coins. After collecting Geon coins you can use them for redemption at PayPal, Netflix and Steam gift cards.The idea came around in november 2018 and is in Live status. It has monthly active userbase of approximately 9k which is huge. Monthly transaction are 145,306 which tells you that Geon is popular and in wide use. It is developed on Ethereum.
---
How Geon App actually works?
Lets talk about the high level work strategy of GEON.
Once you have the Geon App in your phone, you have to open the app.

You search the Geon locations around you which are selected and pinned on the map inside the Geon App.

You visit a particular chosen location.

By visiting the Geon location, you will get Geon coins in your wallet.

You can use Geon coins to redeem in exchange of various Gift cards that the Geon app provides you.
---
How to start using the Geon DApp?
Visit their website here Geon
On launching the website https://www.geon.network/?utm_source=StateOfTheDApps , you will see Home page like this below: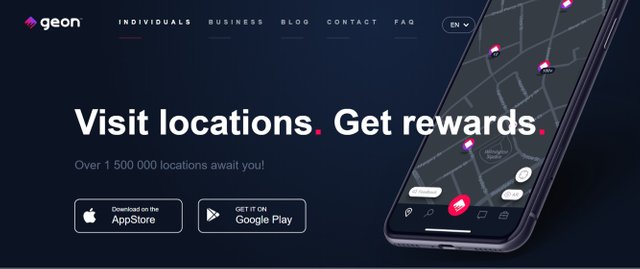 There are two ways to use GEON app, one as a client or other as a customer. Lets see both the ways.
Using Geon as a user
First you have to download the application in your phone from below options according to your device type whether its an android or an ios device.

Then you have to signup in application using your email id and then set a password. Also please do not forget to put your locations services as ON. Geon uses cookies data to create Geon maps. Then after switching on the location services, you can find the nearest or the farthest location you want to visit. Now get to that location and tap it in the Geon map in Geon application. It will capture that you have visited the location and put Geon coins in your wallet. The you can redeem the Geon coins for multiple gift types.
Paypal gift cards
Netflix vouchers
Steam games
Steam gift cards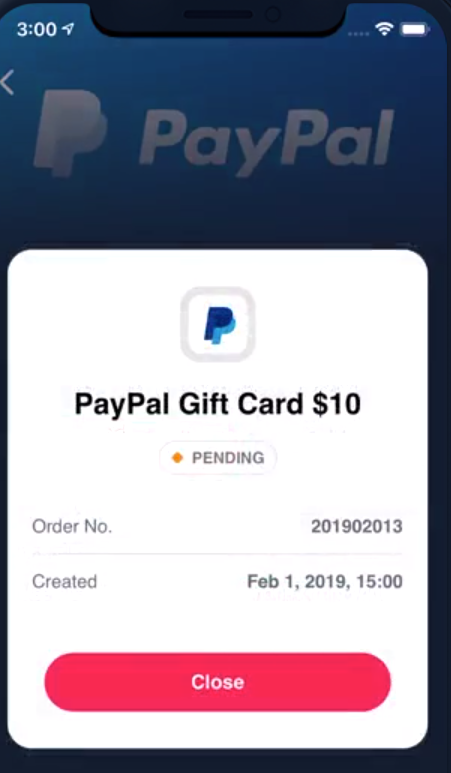 ---
Using Geon as a Business Owner
Now this thought must have hit your mind, what if you own a store or a location and you want people to come visit it. Can Geon help you in anyway?
Then let me tell you, you have been thinking right. Geon can help you bring customers. Suppose you have opened a new ice cream parlor and you think its pretty good and you have been putting all your hardwork there. How about you use Geon and people visit it using Geon and Buy your icecream?
Amazing? Right :)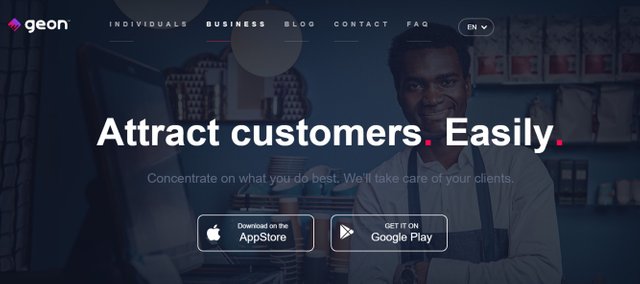 What you need to do to make this option possible for your business?
Not much, you just have to download the Geon app and signup as a Business there and get your location registered. But let me also tell you there is a fee or cost associated with it which is obvious.
So this is how the idea works:
You create a Geon of your location on Geon maps.

You buy Geon tokens and fill your Geon location with those tokens.

Now user while hunting the geon locations will see your's too and visit it.

They get Geon tokens to visit the locations which get deducted from the geon tokens you filled in your created Geon.
Geon Pricing Plans
Now if you are going to create a Geon of your location/store/bowling alley/club , then you need to purchase Geon coins to fill in with your location to attract customers. For this purpose Geon offers 4 plans which you can select and benefit yourself from.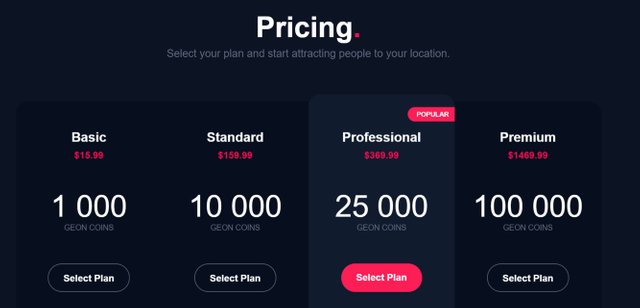 Basic, Standard, Premium and Professional are the four plans offered and you can see the pricing above. For example, by selecting basic plan you can get 1000 Geon coins by paying 15.99$ and so on.
---
Some Great features of Geon
Not just something for end users but also for businesses, a two way model always wins.
When you visit their website, they clearly state they are using cookies and your data. If you do not agree then please leave the website, how genuine that sounds. Otherwise you know, in the world of today, Internet is crazy and all websites are storing our data without even notifying us.
They have published the press notes on their websites which shows confidences and makes user trust the application.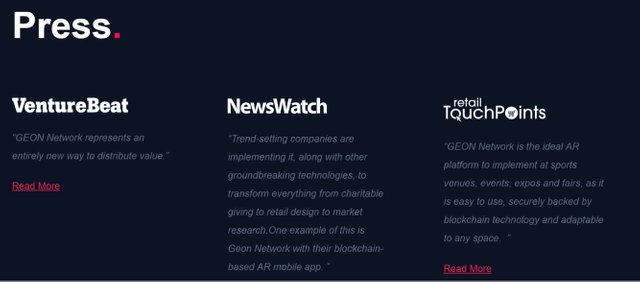 Their Medium handle is linked in blog section at bottom of their page where you can read genuine feedbacks about the application.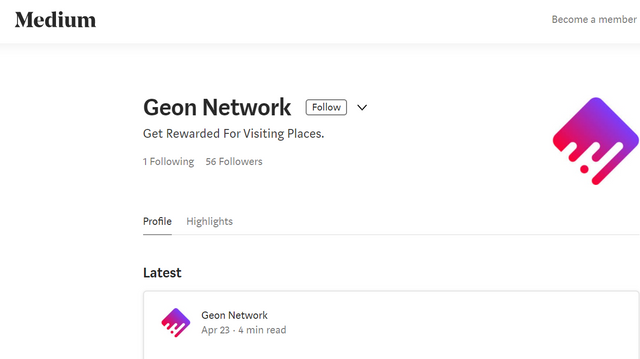 ---
What can be improved?
So what can be improved, lets find it out. Honestly its great application built around a very strong two way business model. But there is a little thing I did not like when I opened the application. A UI bug:
Where are the comma symbols of number 1,500,000

This really bugged me. I hope they fix it soon.
Why you should choose Geon over other income generating platforms?
Geon is based around two way models where both the users and the business gets benefited. So at the end of day it feels amazing to know you visitng a Geon location is not just getting you tokens but also helping the location owner. Its model for people. :)
They are confident which is clearly visible by the fact that they have published their blogs on top of their websites in menu bar. Also they published the press notes on their websites. Not all website does it, so it is quite impressive.
They have monthly transaction of 145k, holy that awesome, right? Get on Guys.
---
All in all, Geon is a pretty impressive idea and I am also going to earn on the GO, you should too.
Website Link: https://www.geon.network/
You can read more here: https://www.stateofthedapps.com/dapps/geon-app
Also you can check out other awesome Dapps here: https://www.stateofthedapps.com/collections/featured