---
Introduction
---
---
Acording to internet live stats the number of questions asked per second has been summed up to 40,000 search queries per seconds on an average which makes it 3.5billion questions a day and 1.2 trillion for a year.
With these stats, so many of these questions are left unanswered or putting the users in a confused state, for quite some time now so many questions and answer platforms have been springing up here and there but they just have a problem of not operating for a very long time cause of the lack of professionals who tend to quit after some months of using them.
Although some question and answer platform have proven themselves in terms of keeping professionals, just like Quora which is actually the first of its kind, while some tried implementing a reward system, like Zwerl which currently ended the incentive maybe cause they never bought the decentralize idea which brings us to the review of today which is Musing.io
---
---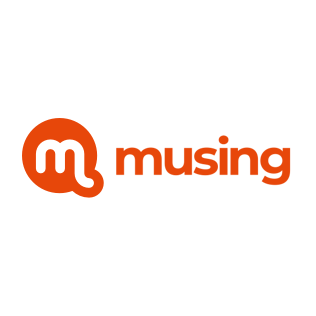 source
---
---
What is musing?
---
---
Musing is all about INCENTIVIZING the question and answer platform at large, in a decentralized way, inorder to make this possible musing team bought the idea of building the platform on the steem blockchain, using the steem rewarding system of voting, rewarding them with steem based tokens that can be cashed out after sevens and converted to any currency including fiat.
The rewarding is been done by musing upvoting bot which upvotes the most well constructed answers and questions, inorder to promote a healthy community in terms of professionalism
---
---
Although the question and answer platforms all around the centralize world comes with no flaw in terms of tech, UI, and reponsiveness when it comes to mobile and PC view but the incentive system is whats the flaw, cause most proffesionals won't give up there everyday work to answer questions on a platform they won't get rewarded, although some platfroms like Zwerl now know as Sphere once tried the incentive system which led to abuse cause of how the reward was been distributed, with no regulating system which anyone can be rewarded despite how low value the question and answers which made it less prone to abuse and they were forced to shut down the monetary system.
---
---
How to make use of musing.io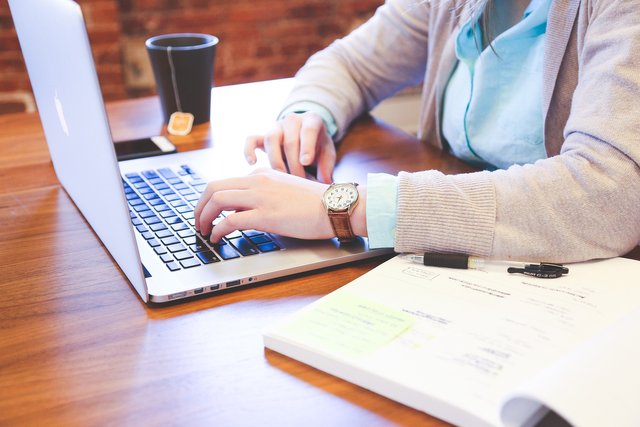 source
---
---
Inorder to make use of the musing platform you just need a steemit account via steemconnect, to ask and respond to questions for rewards
---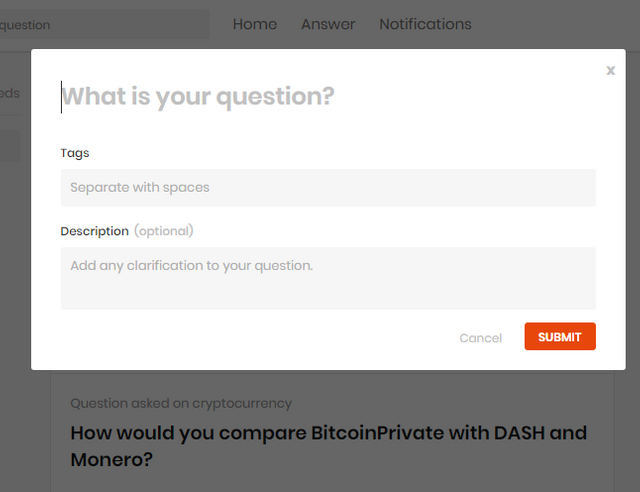 ---
By clicking the answer option on the top of the musing desktop site you get to input your question with a tag to make it easily accessible for professionals in the field where the question is been asked, after that you wait for some certain time for professionals to locate and give constructive answers up and close and you get to interact with the pro.
---
---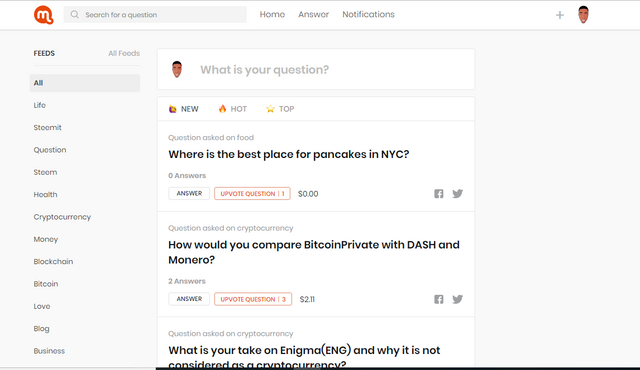 While if you're interested in answering questions the UI is already very well self-explanatory, the questions are already listed and tags by the side for easy navigation to professionals field.
There is also a search button at the top of the site for users who want to get an inquiry about some questions and answers that have been discussed already on the platform.
---
---
Conclusion
---
---
To round up things, most times incentives have been proven to be the fact that reduces professionalism in a platform, in order to battle this fact the musing upvote bot works on an algorithm based on constructive comments and questions merged up with users usuage of the platform and sometimes manually.
I think all what the musing team needs to work on in order to promote there system should be on there media publicity and hype.
In terms of rating all over 10, i will give musing a 7/10 :-)
And for recommendation it's a cool place for a professional to stress his knowledge for some minutes
---
---