Decentraland- A virtual world owned by its users [review]
INTRODUCTION
---
The Virtual/Artificial reality technology has no doubt been one of the most fascinating inventions of the 21st-century technology, due to the wonderland effects and taking people into there wannabe selves, many tend to buy the idea of living in there dreamland instead of the main reality we live in.
The activities in the alternate VR world has increased over the decades that people bought the idea of owning virtual properties, which a notable event has been recorded by a man who sold his real home for a virtual planet worth $1000, and 7 years later worth over $600k and currently has the Guinness world record for highest money ever made from gaming/virtual, in addition virtual reality also has another Guinness world record for longest videogame marathon.
Virtual reality has been the sole interest of most entertainment and video game companies for some time, and now considered a platform for official purposes instead of just entertainment, virtual properties are now considered as a thing, users can build, own and buy in the virtual reality world just like trades are been done in normal reality, which will lead us to todays review about Decentraland
---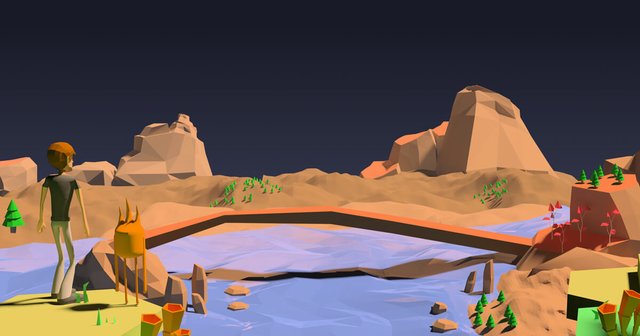 source
---
Decentraland just as the name goes is a decentralized virtual reality platform built on the ethereum blockchain, a virtual world that runs on open standard, giving users the power to create, own and monetize their virtual contents ranging from static 3D scenes to entertaining and interactive modules like video games.
Decntraland is made up of a finite, 3D space and traversable area which is known as LAND, being controlled by the community as a non fungible digital asset which can be acquired by spending the MANA erc20 token, the LAND can also be transferable between community members via peer to peer interactions.
---
Getting started with decentraland
---
Decentraland can be assessed from different platforms ranging from mobile, pc and to VR sets for the immersive virtual reality experience.
For this review i'll be using a PC for the guides on how to get started, so firstly user needs to open a new tab on there browser and input https://market.decentraland.org/, with this link user it taken directly to the decentraland marketplace where most of the activities are been done on decentraland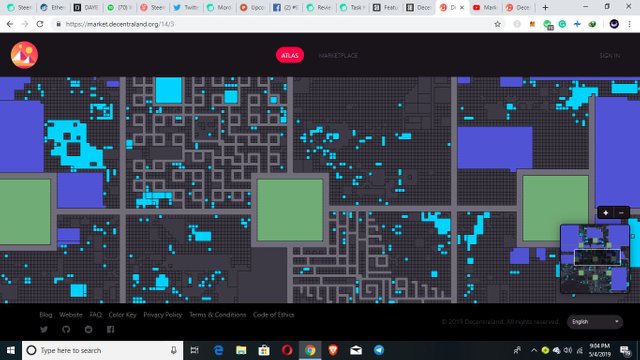 Once you agree with the terms and condition you'll be brought to the atlas view of the genesis city, divided into grids, the grids are the lands and the color on each grid determines the state of the land whether owned, yours, district and so on, in order to fully understand what each color means as a new user, you just need to click the color key below and you'll get pop up showing what each color represents.
---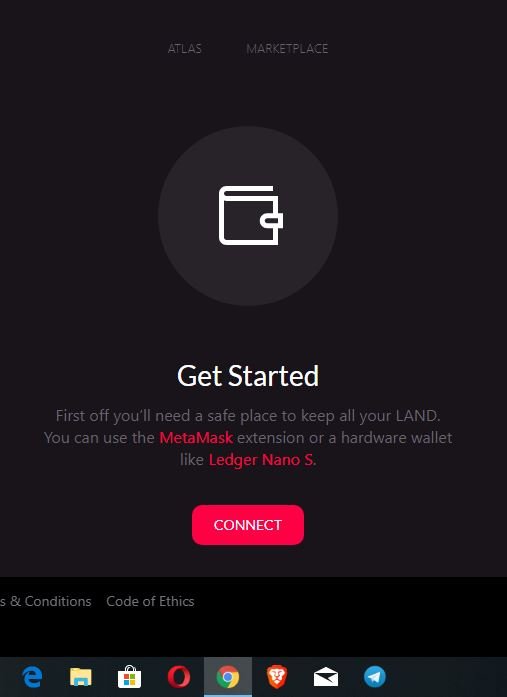 In order to trade on the decentraland marketplace you'll need to sign in and connect with ethereum mainnet, and to do this i recommend the metamask extension on PC, click connect on decentraland and also connect on metamask popup.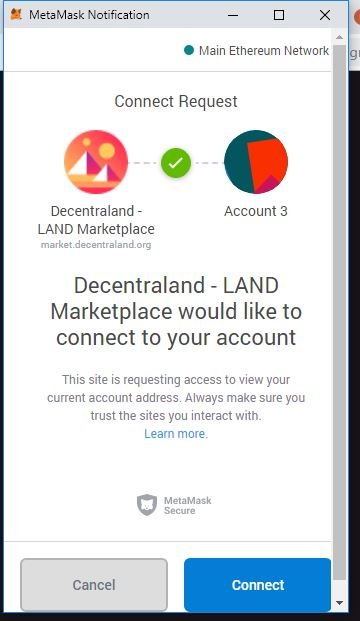 ---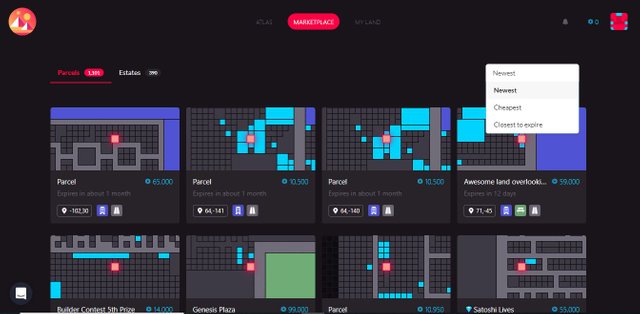 Now you're logged into the marketplace, lands available for sale automatically displays and you get to filter whether from cheapest or from newest lands on sale, click on any to buy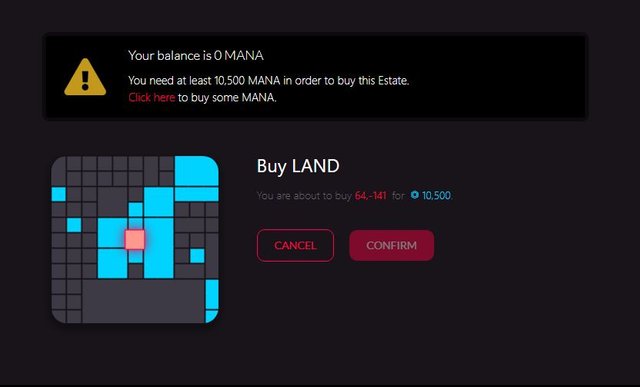 Inorder to initiate a purchase user wallet needs to be funded with enough MANA tokens for the land/virtual property user is interested and after that, the land automatically becomes a virtual property solely owned by the user.
---
Overview
---
For being built on a dencentralized chain, decentraland stands a very great advantage over other VR platforms, serving as a foundation for an in-world economy with its P2P interaction; currencies can be exchanged, goods can be bought and services can be rendered right from every mans desk with due respect to the right of owning digital assets accompanied with experience.
And in terms of use cases, decentraland scripting language allow developers to;
build on it ranging from games, app and dynamic views
content creators to share interest within themselves
advertising brands to utilize the streets and billboards of dencentraland
social communities to unite in forms of online group chats and channels
A place for digital collectors
---
In conclusion i would love to give kudos for the team behind decentraland, for a project that has lasted quite some time in the crypto space and still strong and maintaining good record is quite impressive, my rating is a 4/5 for this project.
---
want to get in touch with decentraland?
here are some useful links
Twitter
Facebook
Reddit
Discord
you can also check out there stateofdapps profile here
---
All images used were screenshots by me, using hp probook windows 10
---