Featured Dapp: Ethlend Review
Among the Dapps found in the featured category of Stateofthedapps, Ethlend stands out. It is among the few platforms that allow individuals take loans using crypto asset as collateral. Ethlend is hosted on ETH blockchain and recognizes over 200 ERC0 tokens that can be found on this platform.
It is never easy to get a loan and dealing with banks makes it no easier because they're sneaky. It doesn't also help that their interest rates are unfair and are often cut throat/inflexible. This and more prompted the need for a platform that allows individuals loan funds at flexible interest rates and period to refund.
Ethlend Users
The platform is predominantly used by two sets of individuals; the first set of individuals are those that require a loan and the second set are those that can offer loan to the first set of individuals.
Ethlend is therefore not responsible for granting the actual loan but is more like a decentralised hub/facilitator where individuals compete with each other in providing/granting loans through smart contracts.
How it Works
Like I mentioned earlier, Ethlend serves as hub where people in need of loan meet/interact with other users in search of loan. The platform is used in two distinct ways depending on your purpose. Both individuals need to have funds in their Ethlend wallet.
Ethlend Wallet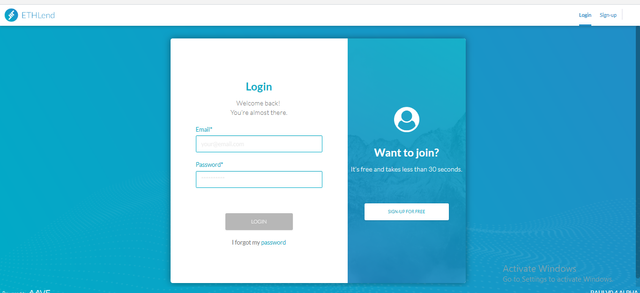 The wallet is created simply by visiting ethlend.io, filling the form and verifying your email. The created wallet will be an ERC20 wallet capable of holding ETH and 200 other tokens in that platform. You can also create separate wallets for Bitcoin and Dai. The Lend token is the native currency of the platform and it can be purchased and used for transactions as well.
Note: Ethlend is not a trading platform and the token in your wallet is yours. The only token you cannot access is the collateral that will be locked in until your debt has been settled.
The Dashboard
After creating your account, you will have access to the platform and your dashboard. This is where you can decide your next decision; to make a loan offer or receive a loan etc.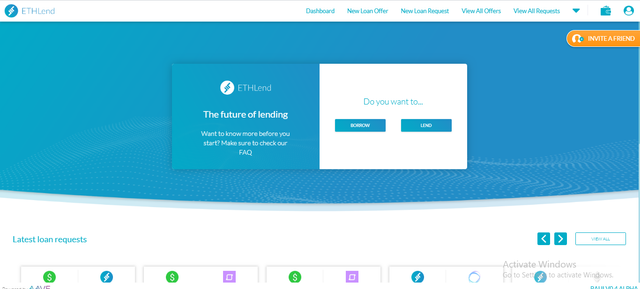 In Need Of Loan
If you're in need of loan and would like to be granted the said amount, the most important thing to have is collateral. On Ethlend, collateral represents the cryptocurrency you're holding that perhaps you would not like to sell at the time. Using that currency in your wallet, you can request for a loan that will be in crypto currency and then used for your personal purpose.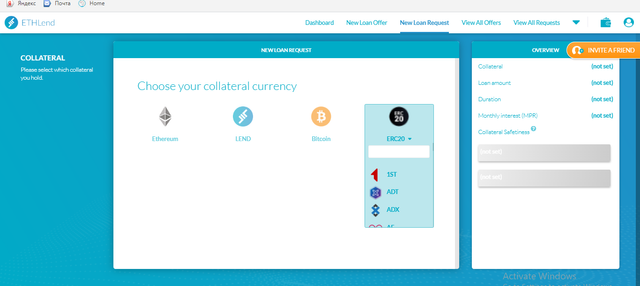 The loans found on Ethlend are created by other Ethlend users and are done so at competitive rates between each other, thereby building a healthy and innovative environment for transaction.
Creating A Loan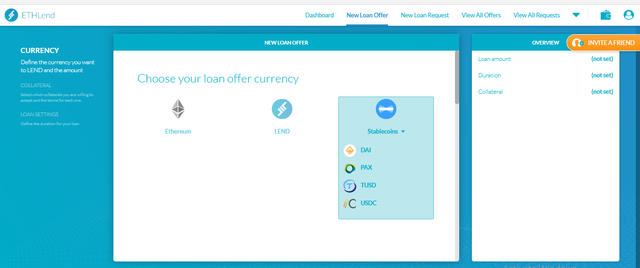 The next category are individuals who have spare funds and won't mind giving it out as loan to another interested individual. You are entitled to create it at whatever rate you deem fit and attractive. The loan you can offer is dependent on the value or amount of tokens you have held up in your wallet. You are entitled to decide the amount, interest rate and payment period of the loan.
Ethlend Charges
The platform deducts a small percentage of from transactions. There's also a 50% discount on the transaction fee when LEND token is used. Here's a break down
collateral fee of 5%
20% of premium as fee. a 10% fee is deducted for using LEND(the local currency of the platform)
2% of loan origin fee or 1% if LEND is used.
Important Points
Your information is protected
You cannot and will not be approached privately by any member of the platform. The only form of interaction is through created requests
Your tokens in your Ethlend wallet are under your complete control so it is important you store your wallet details.
Ethlend has no access to your funds.
I don't have need for a loan and I might actually be visiting this platform soon. Ethlend is hosted on ETH blockchain, so it is therefore a secure channel for transaction.
Rating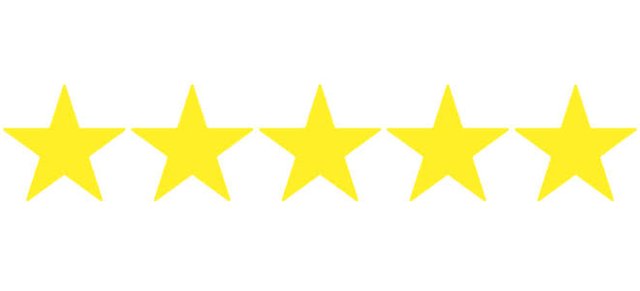 Disclaimer: This post is my personal opinion and should not be misconstrued as financial advice.