Explore and colonize new planets with NextColony!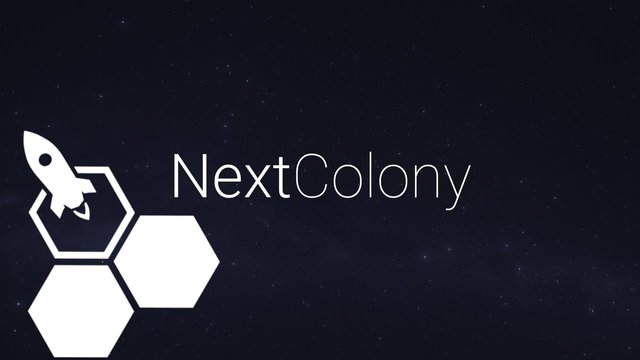 NextColony is a game on steem blockchain! This game gets popular really fast and now is on #7 place in the stateofthedapps ranking! Even Steem Monsters are now on lower place. So guys you need to check this game.
Game starts, when the rest of alive people after the great nuclear war between Russia, China, North Korea and the USA starting their journey in space to find their new home. After the years they finally find the planet Alpha, where decided to stay and build the new home for new civilization.



In the game we have 4 basic resources: coal, ore, copper, uranium. I recommend to upgrade the buildings for more productions of this resources, which we should fast as possible upgrade with the remaining resources. If someone want faster upgrade thier buildings there is a option for buy resources boxes in shop.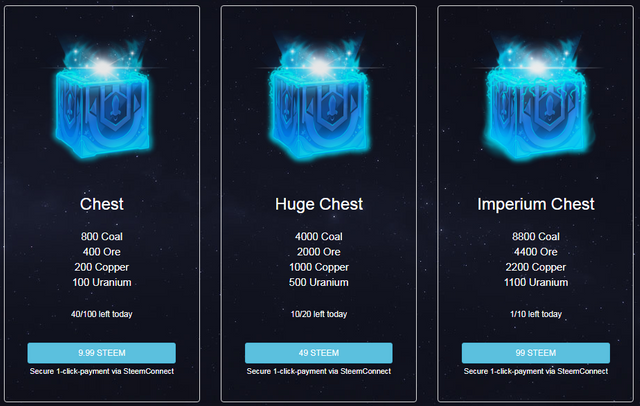 In my opinion is good to invest in boosters for long term benefits from runes. Of course you don't need to pay any of steem and all content is included in game for free. The boosters are limited and it's good, becauase rich people on steem will not abuse it too much.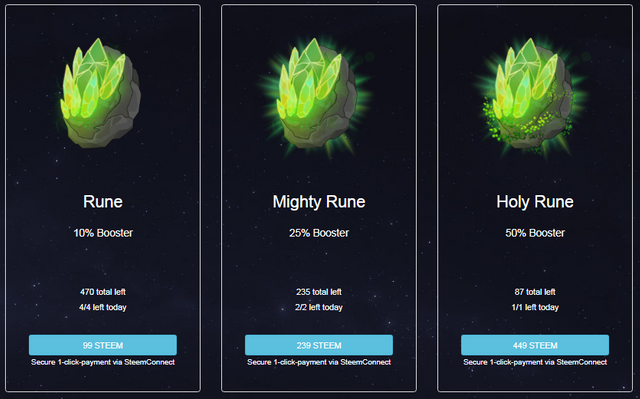 In this game is something unique. The skill system. First of all, before we build anything we need to upgrade skill first. I think is a good soultions for all playersm because it will stop too fast building. So if you wanna be in the top you need to log many times just to first upgrade skill and then the building, which require the learned skill.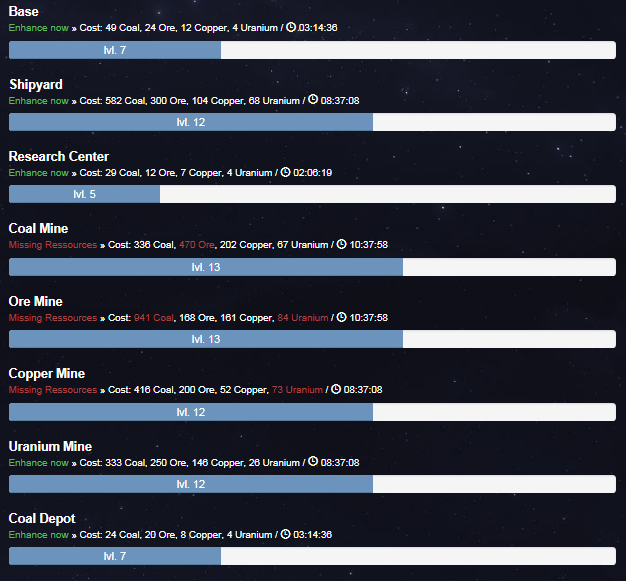 As you see i can't upgrade my base or shipyard, until i learn my skill first. It take a long of time.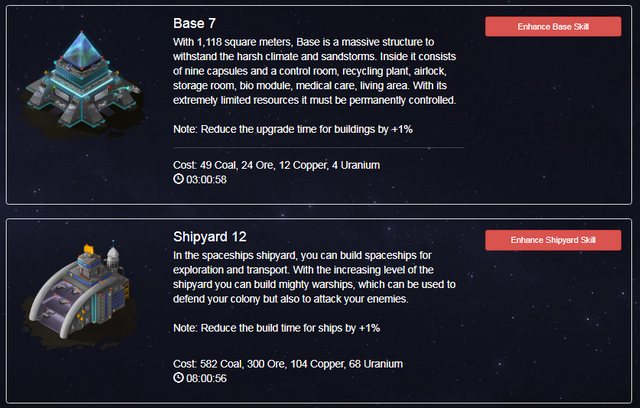 In this game we can build starship and sent him to the mission.



My Shipyard is now on too low level to show you, how to build starship and make a mission, so now i can only imagine how it looks like. To do that i need better skill level of shipyard. In the next update the space battles between players will be avaible, so i can't wait for that and i do all i can do for produce a starship!
The game NextColony is still in alpha, but i think is really nice game. I spent many hours of upgrading skills and buildings.
My note for that game is ★★★★★ . Is that high, because now are faster server without lags and the game have a really big potential and i hope that creators will not waste it.