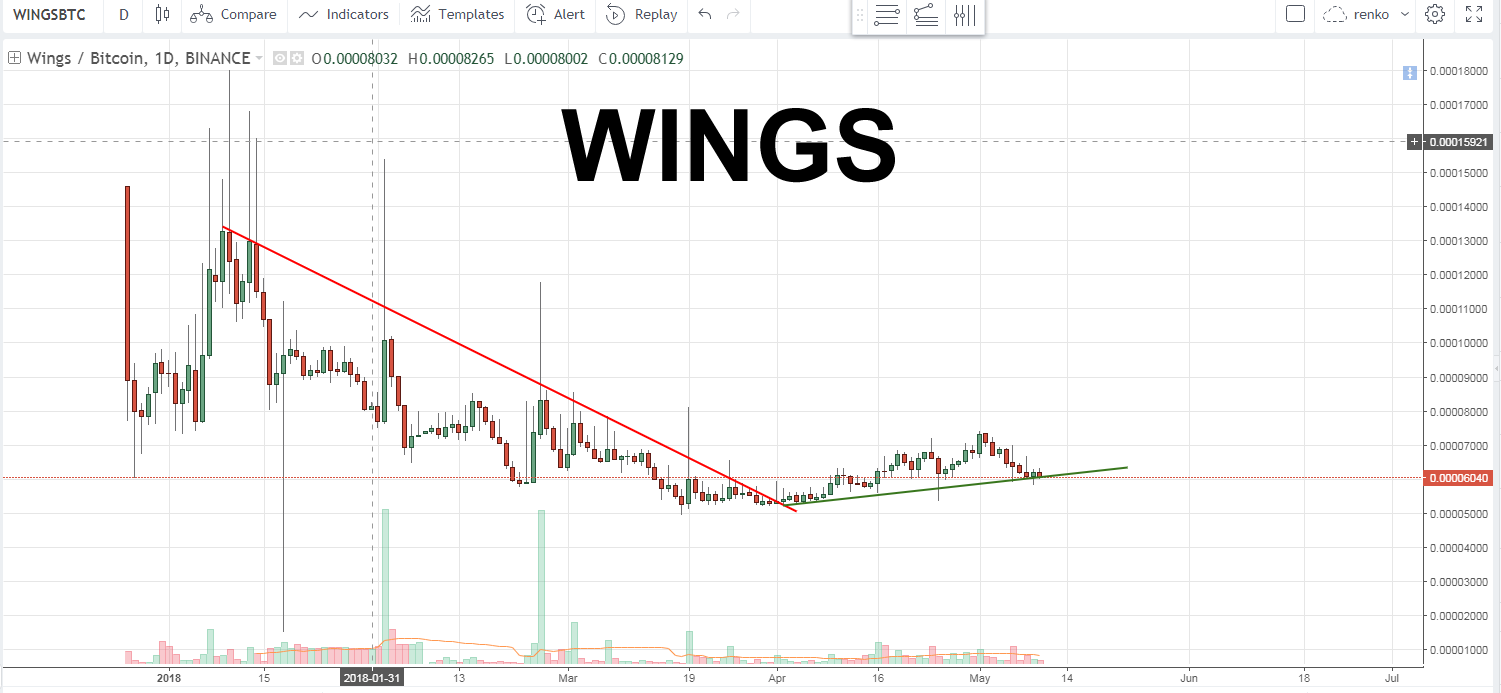 Dao wings you can find this altcoin in many exchanges, specially in big as bittrex or binance..
you can have a look at chart, is a good buy moment
TRADE INSTRUCTIONS
Buy in: 0.00005400 - 0.000066
Wings DAO (WINGS) Targets:
(1) 0.0000757
(2) 0.0000916
(3) 0.0001045
(4) 0.0001294
(5) 0.0001593
(6) 0.0001852
(7) 0.0002171
(8) 0.0002580
(9) 0.0003151
(10)0.0003879 (All time high)
(11)0.0004678
(1) 0.0005970
Please note that these targets are for reference only. Our trade can reach up to target #5 just as it can go all the way to target #10. We really don't know how high or low the price will go, but having all the targets mapped out, gives us the advantage of knowing when we will face resistance if we start to challenge new highs. I will post an updated as soon as we have enough profits and when I consider that the trade can be closed and we move on.
Remember that each time a target is reached, you can sell a small portion of your coins in order to secure profits. You can use this profit to enter new trades or simply to withdraw for other uses. Securing profits is very important as we are here to make money.
Stop loss: 0.00004850