Celia Cruz vs. Gloria Gaynor (English - Español - Deutsch)
Obviously putting Celia Cruz and Gloria Gaynor in the position of opponents or confronted in some way, can only be an excuse to write about something that unites them: a musical success. I had thought call this post Two stars and a lonely hit, but since this article appears in English, Spanish and German at the same time in a single post and I may use only one title, it is necessary to find a name that is a reference for anyone who speaks any of the three languages.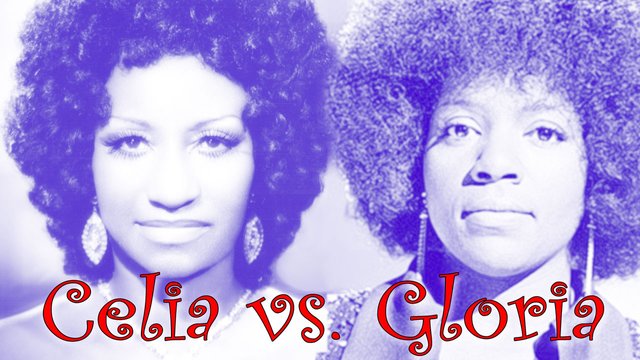 ---
Versión en español más abajo.
Deutsche version weiter unten.
---
Two worlds, two cultures
In Latin America, in general, there has been a great cultural separation between lovers of the Anglo-Saxon culture and the defenders of Latin culture, particularly the Caribbean one. Where in the most extreme cases some accuse the others of "transculturized" or "gringos", while the others respond by labeling their counterparts as "boorish" and "marginal". This is in extreme cases, but in other more tolerant cases, there has still been a significant separation. Reason why many of the lovers of tropical, Latin music, do not know what happens in the other music industry, while many of the lovers of rock, techno and other manifestations of Anglo-Saxon origin ignore what happens in the Latin world.
Possibly for that reason, more recent projects of the big labels, include versions of the songs directed to both sides, which is generally a ballad version and the other in salsa version. This has given them very good results with artists like Marc Anthony.
But earlier in time, this practice was not common, which is why if an artist versioned a song of "other gender", the "others" did not know. But as with everything, there are exceptions! And one of those exceptions is the song that concerns us today. Of which the two versions were widely accepted in both publics.
---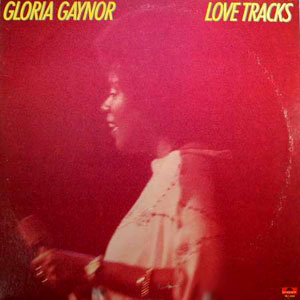 Gloria's
In 1978 Gloria Gaynor released her sixth album Love Tracks, which included among others the song I will survive. This became an immediate success that led to the sale of more than 14 million copies of the aforementioned album. It was the moment of boom of disco music and this track became one of the highest representatives of that genre.
Video at the end of this post
---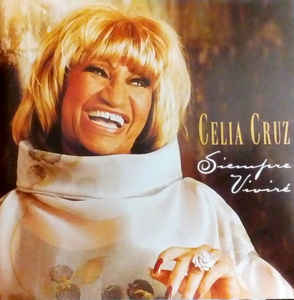 Celia's
22 years later, in 2000, the Cuban singer Celia Cruz released her album (I'm not sure, but I think it's number 62), "Siempre viviré", where she included her salsa version of I will survive, with the title "Yo viviré" (I will live). This time the phenomenon was the same and the success was immediate. Among other achievements, she won a Grammy for Best Traditional Tropical Album and reached high positions in all radio stations of the Latin genre.
Video at​ the end of this post
---
The great tribute
Well, we already knew the two versions. But now, returning to the confrontation that never existed, it is worth noting that, on the contrary, the North american singer even participated in a beautiful and gigantic show that was made in homage to the "Guarachera de Cuba", also known as "The Queen of the Salsa ", Celia Cruz. On that occasion, in addition to Gloria Gaynor, the most important salsa singers and musicians participated to pay homage to Celia.
Video at the end of this post

Español
Obviamente el poner a Celia Cruz y a Gloria Gaynor en posición de contrincantes o enfrentadas de alguna manera, solo puede ser una excusa para escribir sobre algo que las une: un éxito músical. Había pensado en titular este post Dos estrellas y un sólo éxito, pero dado que este artículo aparece en inglés, español y alemán al mismo tiempo y puedo usar un solo título, hace falta encontrar algo que sea una referencia para quien hable cualquiera de los tres idiomas.
Dos mundos, dos culturas
En América Latina, por lo general, ha habido una gran separación cultural entre los amantes de la cultura anglo sajona y los defensores de la cultura latina, particularmente la caribeña. Donde en los casos más extremos unos acusan a los otros de "transculturizados" o "gringos", mientras que los otros les responden tildando a su contraparte de "ordinarios" y "marginales". Esto es en los casos extremos, pero en otros más tolerantes, igual ha habido una separación importante. Razón por la cual muchos de los amantes de la música tropical, latina, desconocen lo que pasa en la otra industria musical, mientras muchos de los amantes del rock, tecno y otras manifestaciones de origen anglo sajón ignoran lo que pasa en el mundo latino.
Posiblemente por esa razón, proyectos más recientes de las grandes disqueras, incluyen versiones de las canciones dirigidas a ambos bandos, que generalmente es una versión balada y la otra en versión salsa. Esto le ha dado muy buenos resultados con artistas como el mismo Marc Anthony.
Pero antes no era común esta práctica, razón por la cual si un artista versionaba una canción del "otro género", los "otros" no se enteraban. Pero como en todo ¡hay excepciones! Y una de esas excepciones es la canción que hoy nos ocupa. De la cual fueron ampliamente bien acogidas en ambos públicos las dos versiones.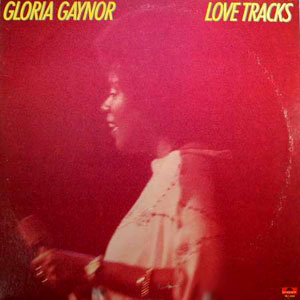 La de Gloria
En 1978 Gloria Gaynor lanzó su sexto disco Love Tracks, que contenía entre otros la canción I will survive. Esta se convirtió en un éxito inmediato que llevó a la venta de más de 14 millones de ejemplares del mencionado disco. Era el momento de auge de la música disco y este track se convirtió en uno de los máximos representantes de ese género.
Video al final de este artículo
---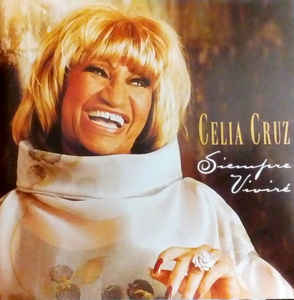 La de Celia
22 años más tarde, en 2000, la cantante cubana Celia Cruz lanza su disco (no estoy seguro, pero creo que es el número 62), "Siempre viviré", donde incluyó su versión salsera de I will survive, bajo el título de "Yo viviré". Esta vez el fenómeno fue igual y el éxito no se hizo esperar. Entre otros logros obtenidos, ganó un Grammy por Mejor Álbum Tradicional Tropical y alcanzó posiciones altas en todas las emisoras de radio del género latino.
Video al final de este artículo
---
El gran homenaje
Pues ya conocimos las dos versiones. Pero ahora, volviendo al enfrentamiento que nunca existió, vale señalar que, por el contrario, la cantante norteamericana llegó a participar en un hermoso y gigantesco espectáculo que se hizo en homenaje a la "Guarachera de Cuba", también conocida como "La Reina de la Salsa", Celia Cruz. En esa ocasión además de Gloria Gaynor, participaron los más importantes cantantes y músicos de la salsa para rendir homenaje a Celia.
Video al final de este artículo

Deutsch
Es ist doch klar dass wen man Celia Cruz und Gloria Gaynor in die Position von Gegnern zu stellen oder in irgendeiner Weise sie beide zu konfrontieren, kann nur eine Ausrede sein, um über etwas zu schreiben, was sie vereint: ein musikalischer Erfolg. Ich hatte gedacht, diesen Post Zwei Sterne und ein einziger Hit zu nennen, aber da dieser Artikel in Englisch, Spanisch und Deutsch zur gleichen Zeit erscheint und ich nur einen einzigen Titel verwenden kann, ist es notwendig, einen Namen zu finden, der eine Referenz für jeden, der eine der drei Sprachen spricht ist.

Zwei Welten, zwei Kulturen
In Lateinamerika gab es im allgemeinen eine große kulturelle Trennung zwischen Liebhabern der angelsächsischen Kultur und den Verteidigern der lateinischen Kultur, insbesondere der Karibik. In den extremsten Fällen beschuldigen manche die anderen "transkulturisiert" oder "Gringos", während die anderen darauf antworten, indem sie ihre Gegenstücke als "grob" und "marginal" bezeichnen. Dies ist in extremen Fällen, aber in anderen toleranteren Fällen gab es immer noch eine signifikante Trennung. Grund warum viele der Liebhaber der tropischen, lateinischen Musik, nicht wissen, was in der anderen Musikindustrie passiert, während viele der Liebhaber von Rock, Techno und anderen Manifestationen angelsächsischer Herkunft ignorieren, was in der lateinischen Welt passiert.
Möglicherweise aus diesem Grund enthalten neuere Projekte der großen Labels Versionen der Songs, die auf beide Seiten gerichtet sind, wobei es sich in der Regel um eine Balladenversion und die andere um eine Salsaversion handelt. Dies hat ihnen sehr gute Ergebnisse mit Künstlern wie Marc Anthony gegeben.
Aber früher war diese Praxis nicht üblich, weshalb, wenn ein Künstler ein Lied von "anderem Musikgenre" versionierte, die "anderen" es nicht wussten. Aber wie bei allem gibt es Ausnahmen! Und eine dieser Ausnahmen ist das Lied, das uns heute beschäftigt. Davon waren die beiden Versionen in beiden Publika weit verbreitet.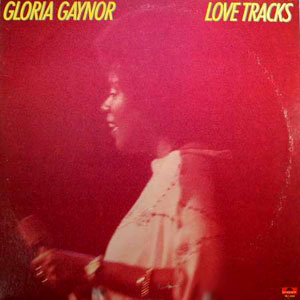 Gloria
1978 veröffentlichte Gloria Gaynor ihr sechstes Album Love Tracks, das unter anderem das Lied I will survive ( Ich werde überleben) enthielt. Dies wurde ein sofortiger Erfolg, der zum Verkauf von mehr als 14 Millionen Kopien des oben genannten Albums führte. Es war der Moment des Booms der Disco-Musik und dieser Track wurde einer der höchsten Vertreter dieses Genres.
Video am Ende dieses Beitrags
---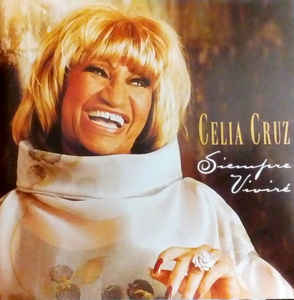 Celias
22 Jahre später, im Jahr 2000, veröffentlichte die kubanische Sängerin Celia Cruz ihr Album (ich bin mir nicht sicher, aber ich glaube, es ist Nummer 62), "Siempre viviré", wo sie ihre Salsa-Version von I will survive, mit dem Titel "Yo viviré" (ich werde leben). Diesmal war das Phänomen das gleiche und der Erfolg war unmittelbar. Unter anderem gewann sie einen Grammy für das beste traditionelle tropische Album und erreichte hohe Positionen in allen Radiostationen des lateinischen Genres.
Video am Ende dieses Beitrags
Der große Tribut
Nun, wir kannten die beiden Versionen bereits. Aber jetzt, zu der Konfrontation zurückkehrend, die nie existierte, ist es bemerkenswert, dass die nordamerikanische Sängerin im Gegenteil sogar an einer schönen und gigantischen Show teilgenommen hat, die in der Huldigung der "Guarachera de Cuba" gemacht wurde, auch bekannt als " Die Königin der Salsa ", Celia Cruz. Bei dieser Gelegenheit nahmen neben Gloria Gaynor die wichtigsten Salsa-Sänger und Musiker teil, um Celia zu huldigen.
Video am Ende dieses Beitrags

Music - Música - Musik
Gloria Gaynor
---
Celia Cruz
---
Gloria, Celia +++
---
Image sources - Fuente de imágenes - Bilderquelle
---

Follow - Upvote - Resteem
---
Recent posts / Artículos de interés
---
* Si este artículo tiene más de 6 días, puedes ir al más reciente y votar por él!
* If this post is older than 6 days, you may go to the most recent and upvote it!