Among the things I am passionate about is dance, I am surrounded by it, for me through dance we show the reflection of our souls.
The Contemporary Dance movement in Venezuela is doing valuable things, very interesting, which I will start talking about today with the work of La Plataforma Venezolano de Danza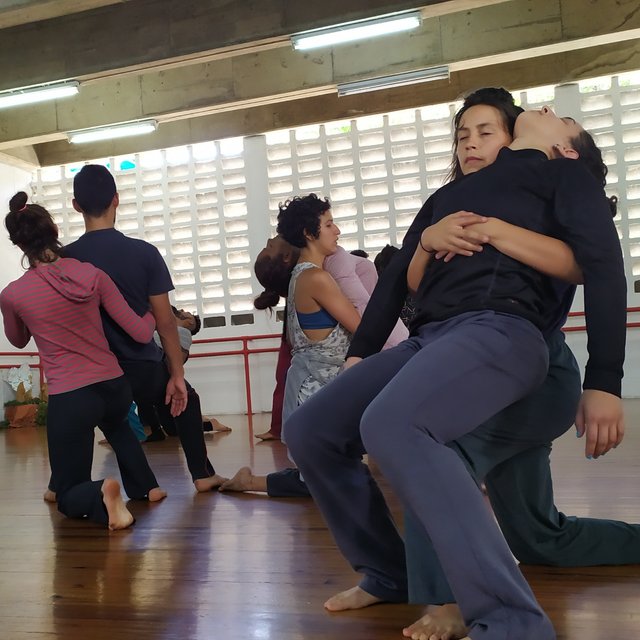 ---
Dentro de las cosas que me apasionan está la danza, estoy rodea de ella, para mí a través de la danza mostramos el reflejo de nuestra almas.
El movimiento de la Danza Contemporánea en Venezuela está haciendo cosas valiosas, muy interesantes, de las que hoy les empezaré a hablar con el trabajo de La Plataforma Venezolano de Danza.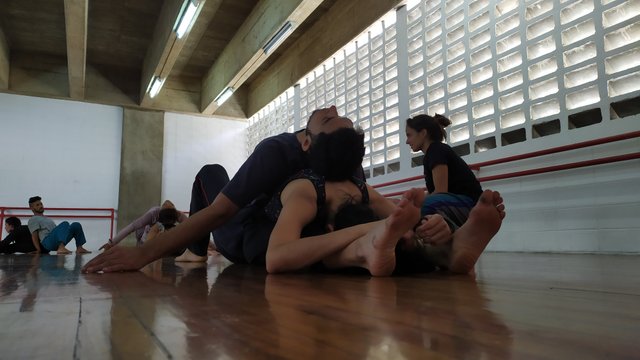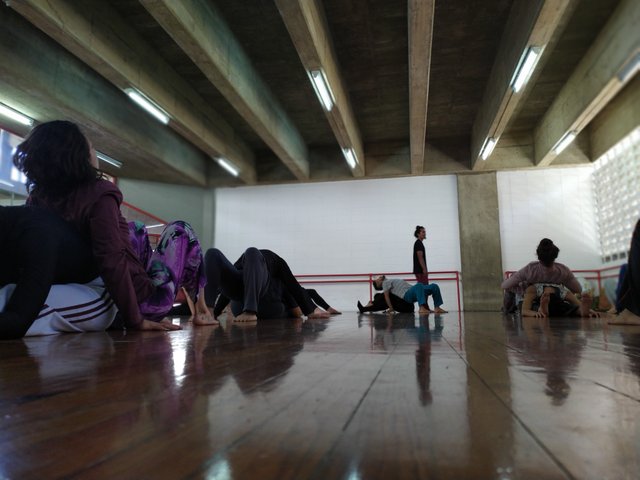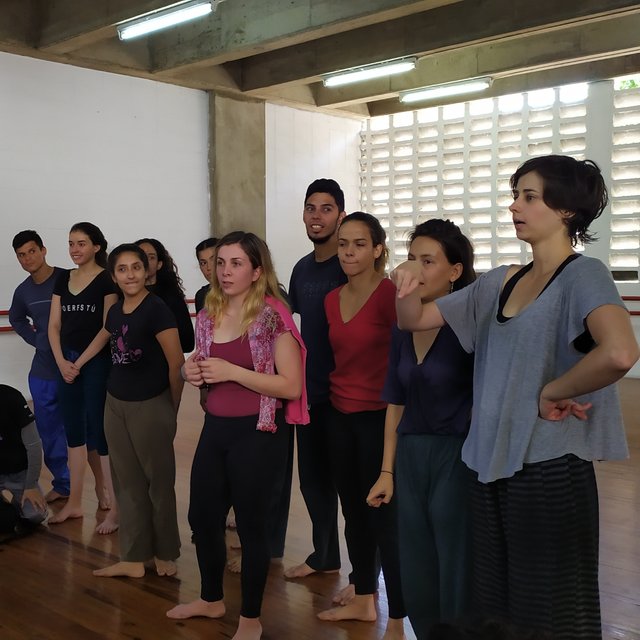 ---
This platform was created in 2019, because of the need to continue advancing in the study of the movement of the body for Dance, opening activities and training opportunities for dancers who currently do not have the economic possibility to travel to large international festivals.
This idea was born from Luisana Mille, a performer in Contemporary Dance, with studies in the Universidad Experimental de las Artes, who after attending several festivals such as Festival Atlas in Mexico and Residencia Taxi in Quitó Ecuador, is now interested in creating the platform.
She began as a meeting between friends who contribute to the formation of dance, and others joined her work, such as Lucia Ramirez, who is also a Contemporary Dance Performer, and together with Luisa Mille, they promote the work of the platform.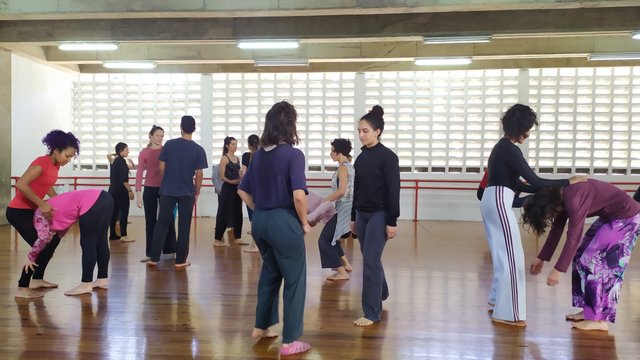 ---
Esta plataforma fue creada en el 2019, por la necesidad de seguir avanzando en el estudio del movimiento del cuerpo para la Danza, aperturando actividades y oportunidades formativas para bailarines que no tienen actualmente la posibilidad económico de viajar a grandes festivales internacionales.
Está idea nace de Luisana Mille, intérprete en Danza Contemporánea, con estudios en Universidad Experimental de las Artes, que luego de asistir a varios festivales como Festival Atlas en México y Residencia Taxi en Quitó Ecuador, se le despierta la inquietud de crear la plataforma.
Inicia como un encuentro entre amigos que aportan para la formación de la danza, al trabajo se sumar otros como Lucia Ramirezquien también es Intérprete de Danza Contemporánea y junto a Luisa Mille impulsan el trabajo de la plataforma.
---
The first meeting was with the Mexican dancer Francisco Cordova, who is Director of the Atlas Festival. This young performer and choreographer of great trajectory has traveled around the world giving his classes of BODY ACTION
Now in its first anniversary the Venezuelan Dance Platform, seeks to further strengthen the work with proposals in the laboratory each quarter.
This year 2020 began in the month of February from 6 to 9 with TACTO Workshop of Master Alfonso Aguilar, Mexican who shared his knowledge by teaching his class to 30 dancers in the country.
Aguilar with his workshop TACTO works different mobilities, seeking to exploit the potential within the improvisation as a creative impulse.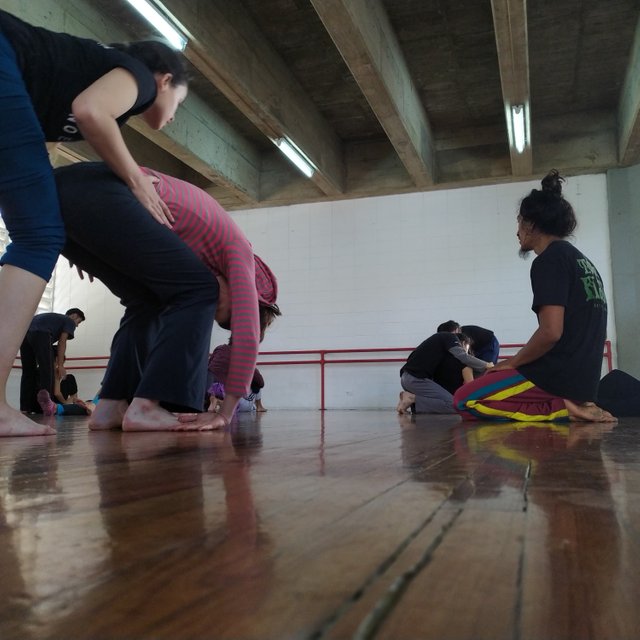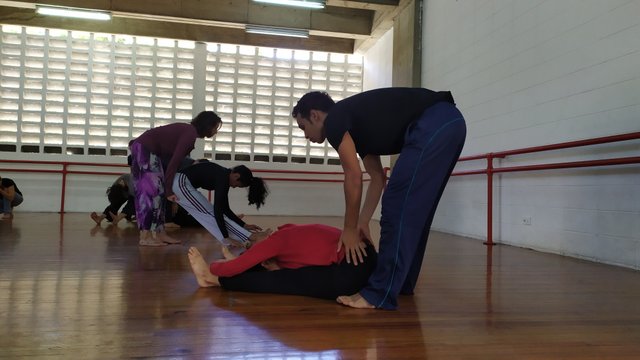 ---
El primer encuentro fue en el 2019 con el Bailarín Mexicano Francisco Córdova, quien es Director del Festival Atlas, este joven intérprete y coreógrafo de gran trayectoria ha viajado por el mundo dictando sus clases de BODY ACTION.
Ahora en su primer aniversario la Plataforma Venezolana de Danza, busca afianzar aún más el trabajo con propuestas en el laboratorio cada trimestre.
Este año 2020 se dió inicio en el mes de Febrero del 6 al 9 con TACTO Taller del Maestro Alfonso Aguilar, Mexicano quien compartió su conocimiento impartiendo su clase a 30 bailarines y bailarinas del país.
Aguilar con su taller TACTO trabaja diferentes movilidades, buscando explotar la potencialidad dentro de la improvisación como impulso creativo.
---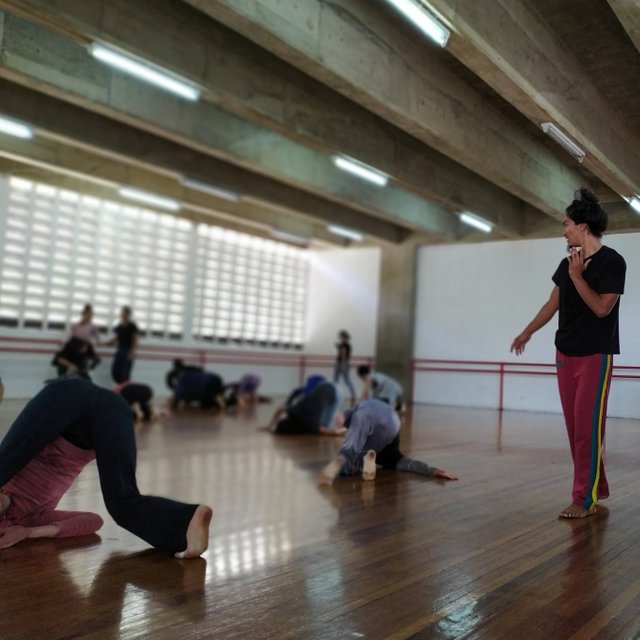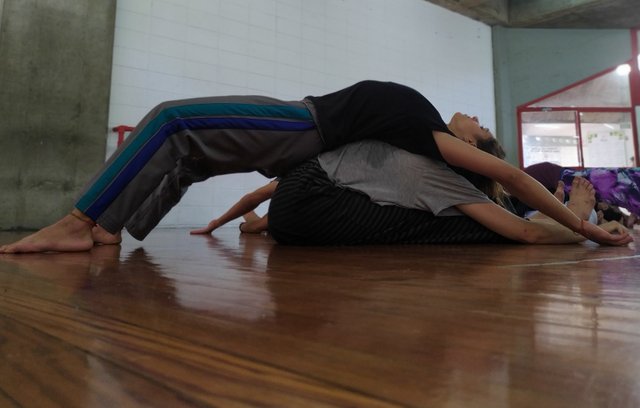 Now in the month of March from 23 to 27 will come Marco Fonseca from Costa Rica with InPRACTICAL as part of the programming of the platform.
Moments of crisis have always raised great artistic revolutions in the world, the current crisis in Venezuela has brought many national talents, to leave their land and project themselves outside, I also talked about them later, for me that dance in Venezuela is struggling to not stop moving is something wonderful
Today I thank the motivation, evaluation and votes of @appreciator and @r2cornell , as well as @steemiclub for the delegation of 100 SP as a new user.
If you are interested in participating in any workshop or knowing more about the Venezuelan Dance Platform you can follow us at:
Instagram: laplataforma.vzla
Facebook: Plataforma Venezolana de Danza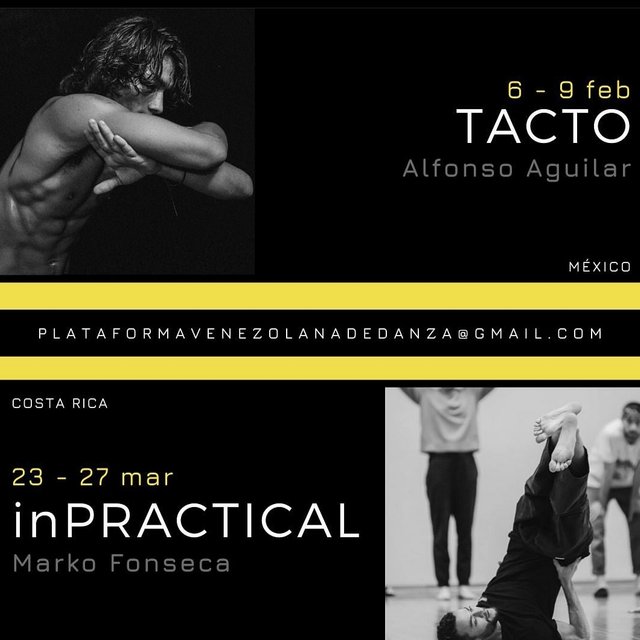 ---
Ahora en el mes de marzo del 23 al 27 vendrá Marco Fonseca de Costa Rica con InPRACTICAL como parte de la programación de la plataforma.
Los momentos de crisis siempre han levantado grandes revoluciones artísticas en el mundo, la actual crisis de Venezuela a llevado ha muchos talentos nacionales, ha salir de su tierra y proyectarse fuera, de ellos también les hable más adelante, para mí que la danza en venezuela este luchando para no dejar de moverse es algo maravilloso
Hoy agradezco la motivación, valoración y votos de @appreciator y @r2cornell , así como a @steemiclub por la delegación de 100 SP como nueva usuario.
Si tienes interés en participar en algún taller o saber más de la Plataforma Venezolana de Danza puedes seguiros en;
Instagram: laplataforma.vzla
Facebook: Plataforma Venezolana de Danza
Steemian Thank you for reading