Each year the fifth grade class at John Muir Elementary has a dance for parents to attend with their kids. These were called daddy-daughter dances until everyone realized how poorly named they were so... the spotlight dance. Sally and I got all dressed up while Queen B set up and ran the whole thing even though She has taken a vow of PTAabstinence for the year.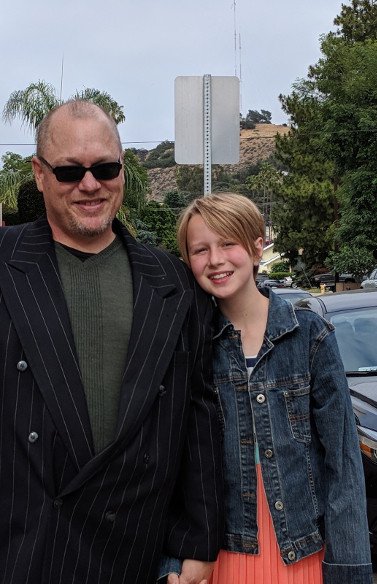 It was super sweet and Sally was just a little nervous but OK. The DJ was cool and there was a catered meal of street tacos with beans and rice plus legit green and red hot sauce. Bob helped serve the tacos but could not keep off the dance floor.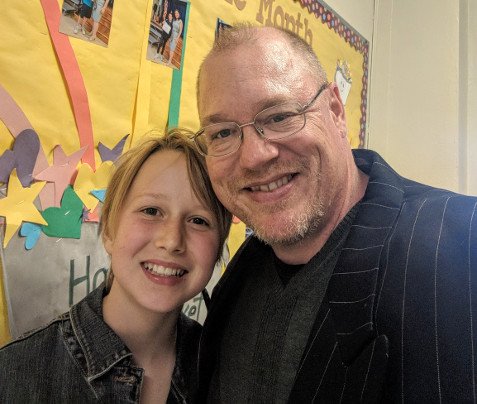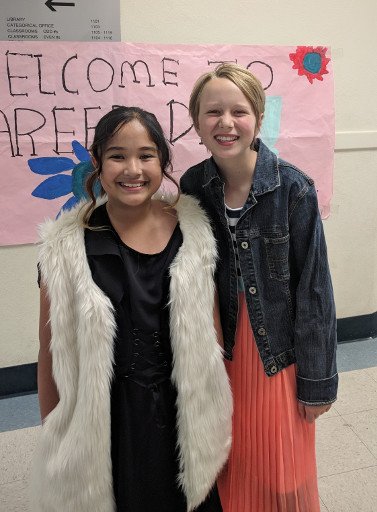 Saly and her bestie Ysia
We all had a great time getting down to Bruno Mars and Micheal Jackson. The boys did some impressive break dancing along with some cool capeoria moves. The girls, not to be outdone had some choreographed numbers straight out of YouTube.