Cat Tails and Cattails
There are many tail movements that can tell us a lot about our cats mood. The movement Ollie is making here in these photos only happens when Pachino is outside with him.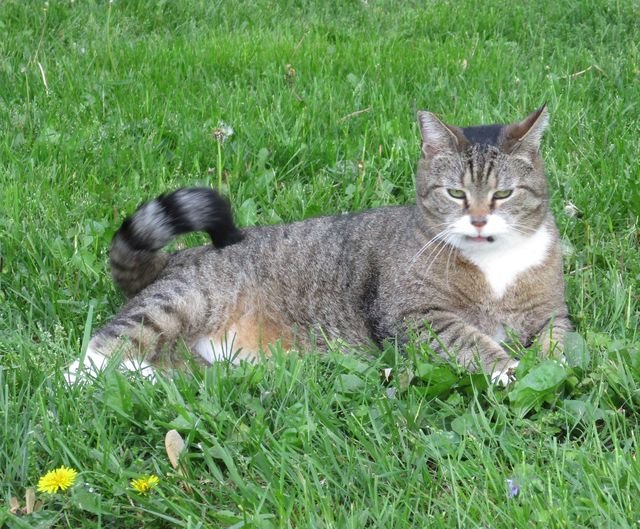 Most tail movements are controlled by their nervous system and are done involuntarily. Ollie plays rough with Pachino but when he has had enough, Pachino runs away like a lightning bolt.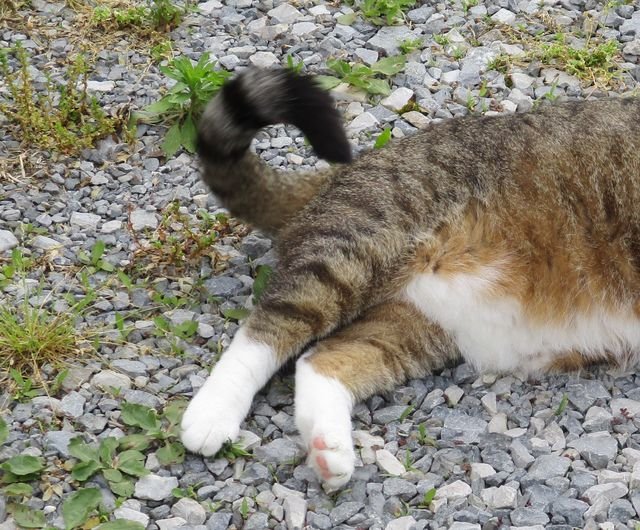 Easy to do when you only weigh 8 pounds and the other weighs 20 pounds. Ollie knows he can never catch Pachino so he usually just stays put. I think Ollie's tail is telling us that he is alert and ready for Pachino whenever he comes back. Will Ollie try to chase after Pachino? Highly unlikely but I have seen him try. Ollie gives up pretty fast and lays right back down.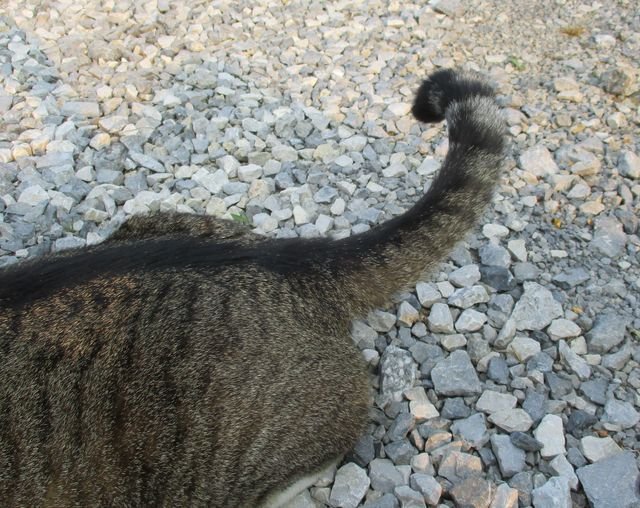 Pachino came back. Ollie was irritated here because Pachino wouldn't come closer to him and Ollie knows that if he moves, Pachino will run away again.
Whenever I see cattails, I immediately think about cat tails.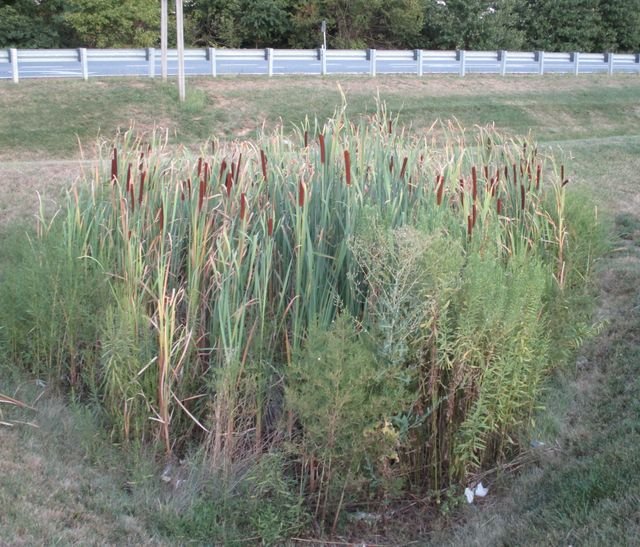 I saw these cattails in a ditch that was between a road and a gas station. I hardly ever see cattails so of course I had to check them out and get some photos.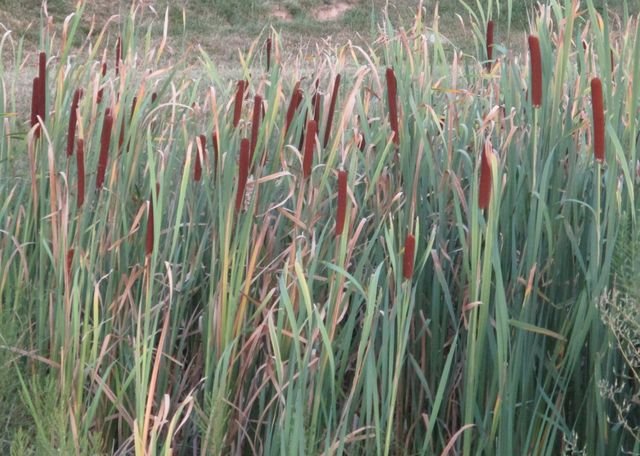 I didn't have time to do research on this plant but I do know that parts of it can be used for cooking and medicinal purposes.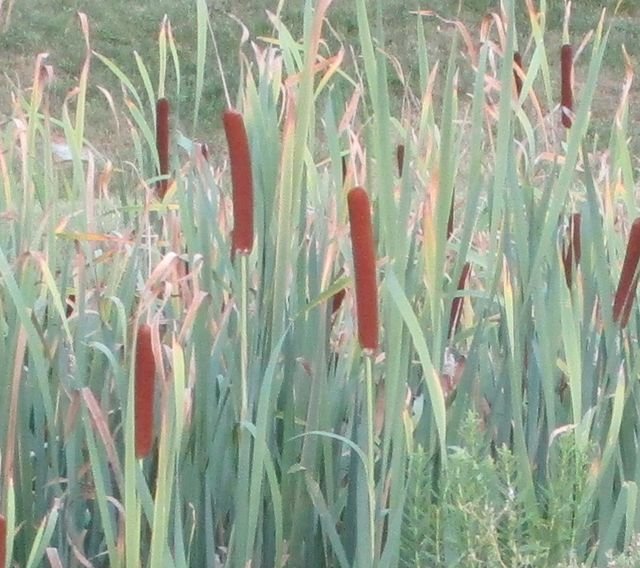 Have a great weekend!
#dailypetphotography by @dept and @kona
All photos are my own.