Max The Cat - Legs Crossed
This morning Max was lying in his newly acquired spot on my computer desk and I noticed he had his back legs crossed.....since when do cats cross their legs?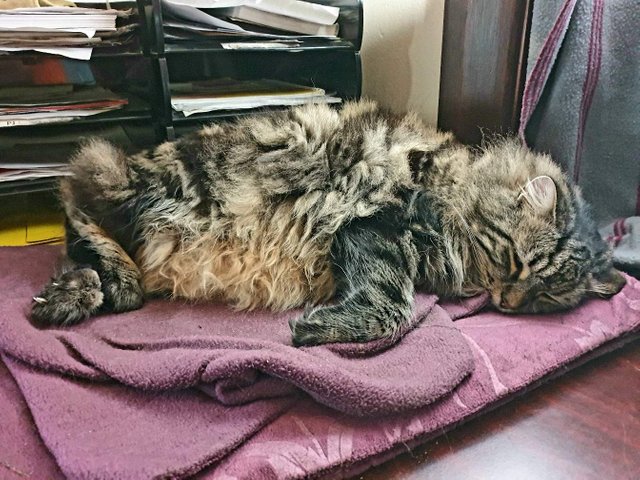 I thought it bizarre and slightly humorous so thought I'd share it with the wonder pet lovers of steemit!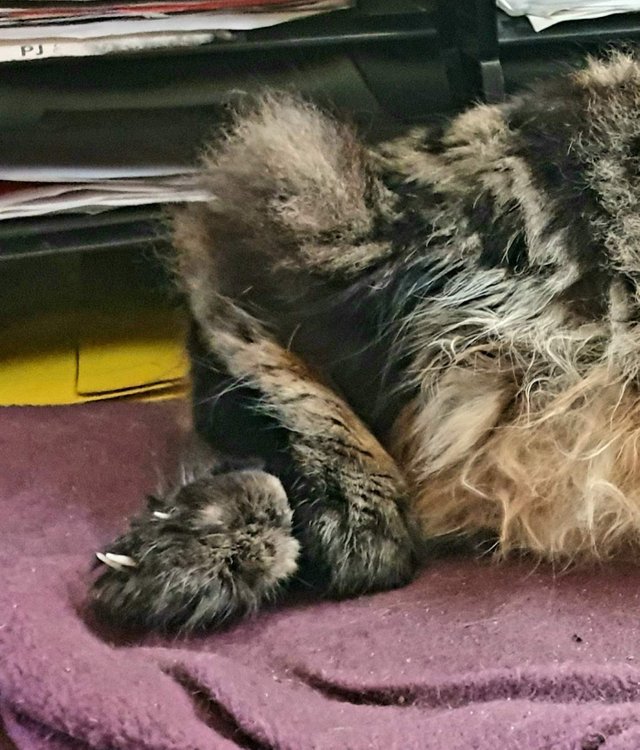 (Unless he's doing it because he has arthritis or something else unpleasant, then I'll feel really bad...🙄)
Then he rolled onto his other side and did it again!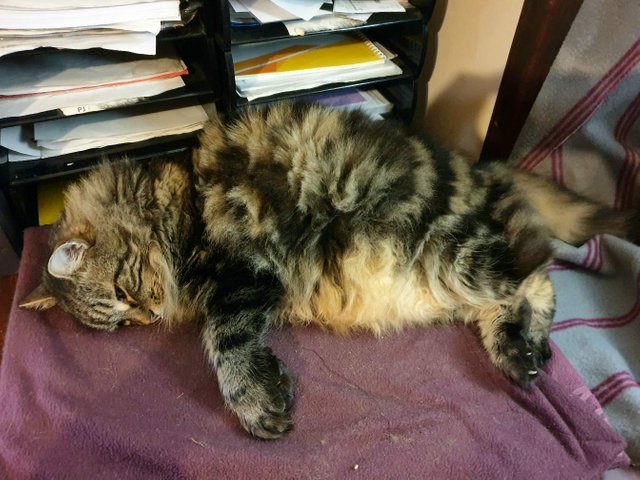 Oh Max....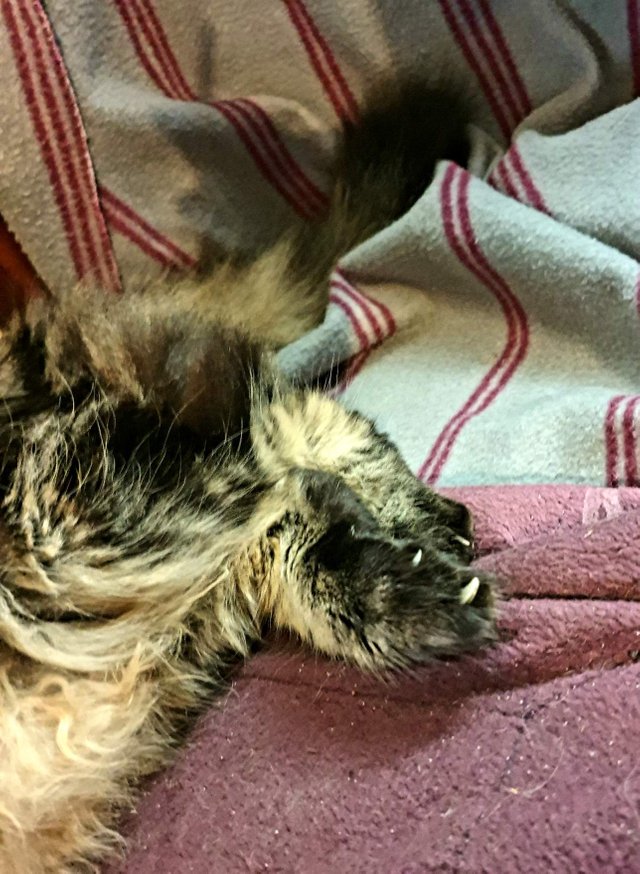 Love this guy 🥰
Thanks for reading.

Posted using Partiko Android