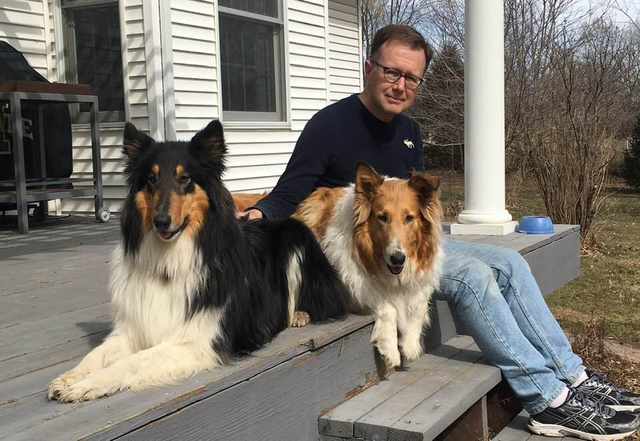 What's so funny? Did Tim tell you a dog joke?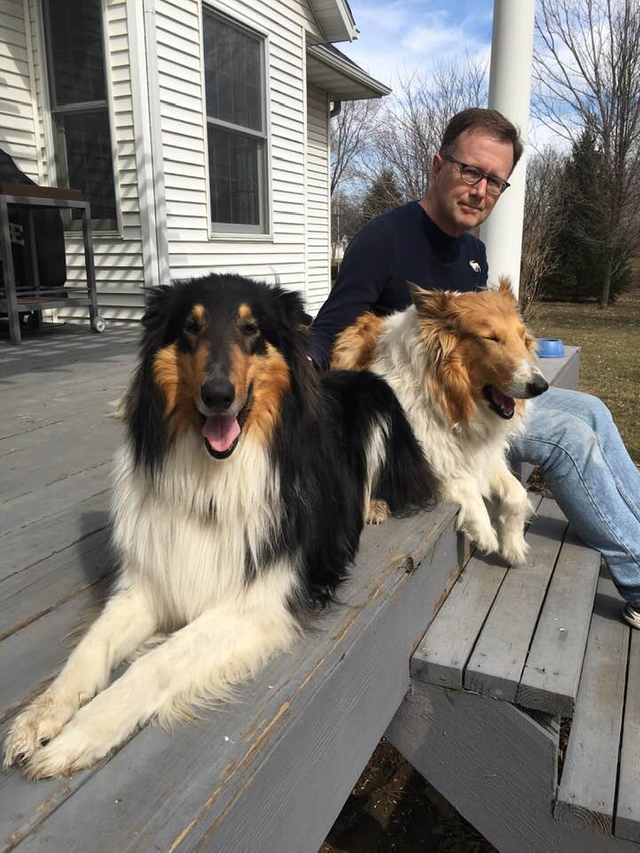 Or is it the sheer joy of Spring
which has sprung at last from winter's icy grip?
Prince and Bear will never tell.
What happens with Tim on the deck stays on the deck.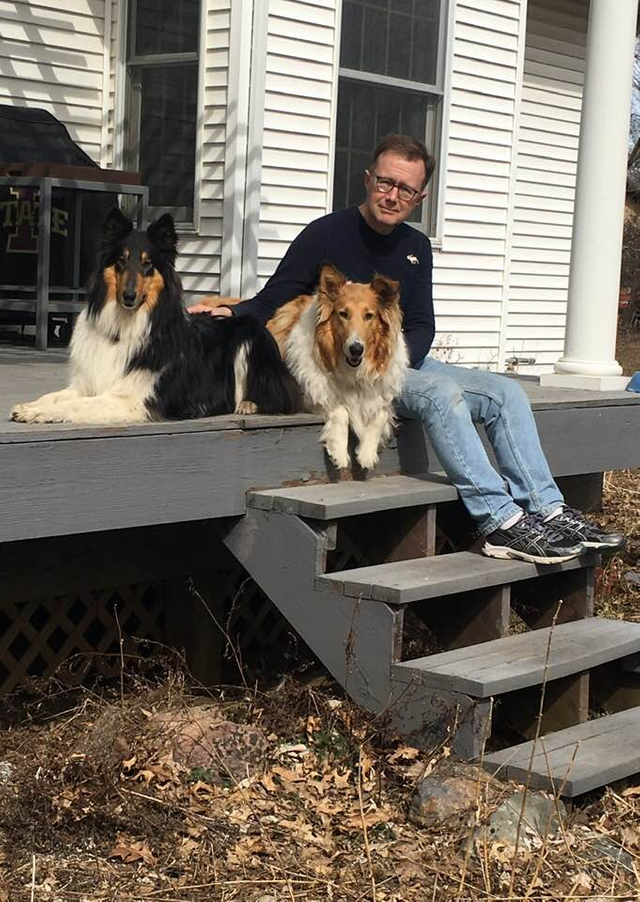 【dPet wants to acknowledge the hardwork going into the chosen photos in DailyPetPhotograhy! Could you give me a hand? Just click on the chosen photo(s), give any of them some comments or an upvote! dPet is so thankful for your support, together you and us will give rapport to pet owners and enthusiasts. Together, @dPet we are closely bonded to each other!】
【Here is a dog contest started by @supernovastaffy! You also can use this tag #dogsofsteemit!】
【這裡也有也一個由@supernovastaffy舉辦的狗狗的比賽,你同樣也可以使用 #dogsofsteemit這個標籤!】
https://steemit.com/steembasicincome/@supernovastaffy/dogsofsteemit-challenge-14-sbi-and-7-sbd-prize-pool-giveaway
We read all posts tagged #dailypetphotography everyday and look forward to knowing more about your pets! However, if your photo is not selected today, don't be discouraged! Have another try next time. Meanwhile, you might as well follow other steemians in #dailypetphotograhy, share anything with them about pets, mix and mingle and make friends! Break the ice, let them know you and your pets!