Hello, steemian's family...I'd like to share with you guys my version of POrk pata Kare-Kare, pata meat pork shank or the pig's leg, Filipino's known as pata.I always prepare this food for my family and friends. The sauce in kare-kare is made from peanut butter, and some veggies.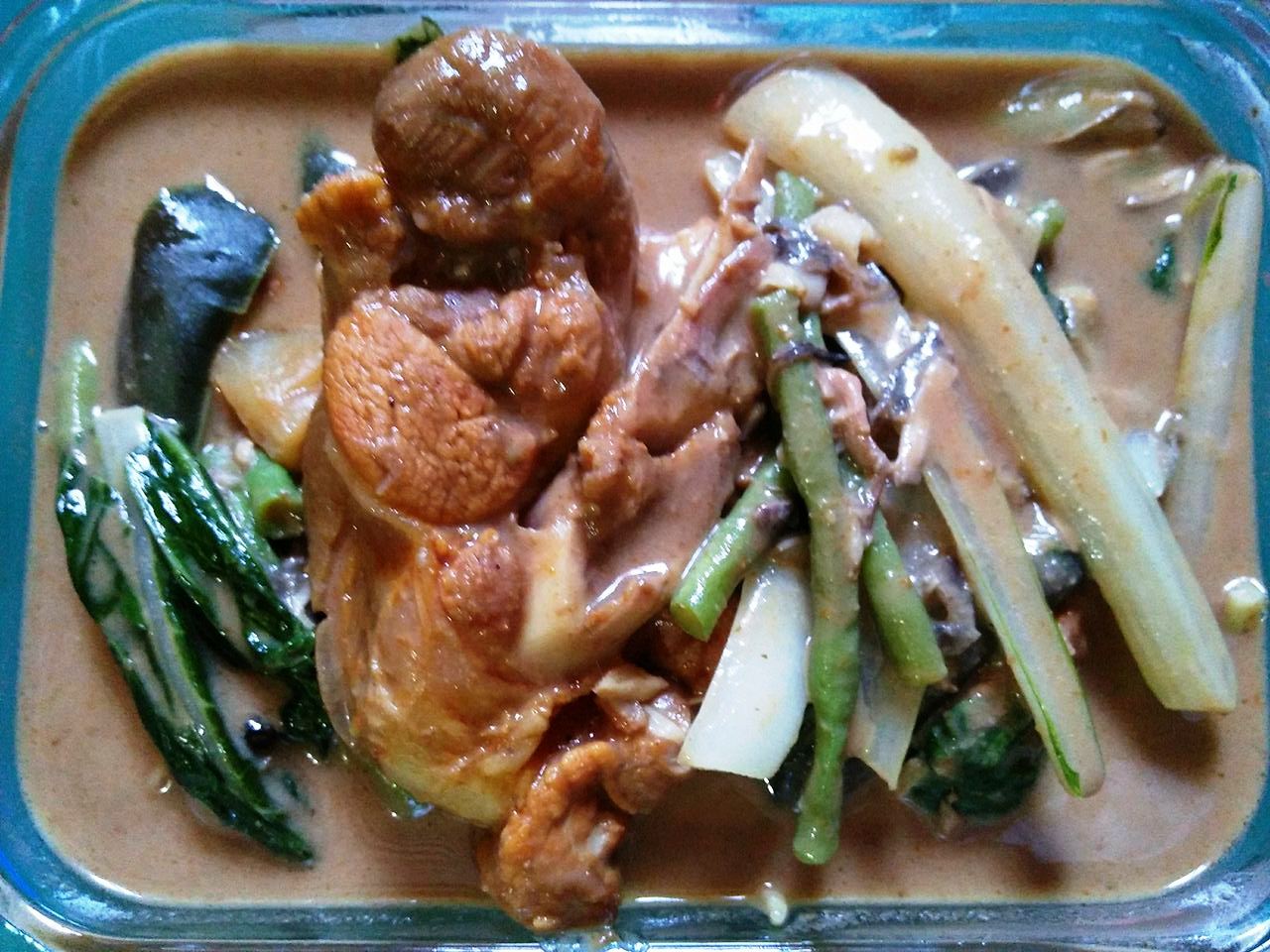 Here are the ingredients:
oil
garlic, minced
small onion, sliced
1 small pack achuete seeds
2 tbsp fish sauce
1/2 cup peanut butter
1/2 tsp whole black pepper
4 cups water
1 pork cube
1 tbsp seasoning powder
string beans, cut
petchay
3 medium size eggplant, sliced
1 pc banana heart or( puso ng saging), sliced
Shrimp sauce or (Bagoong Alamang)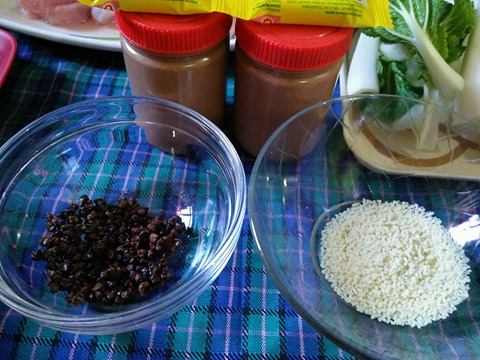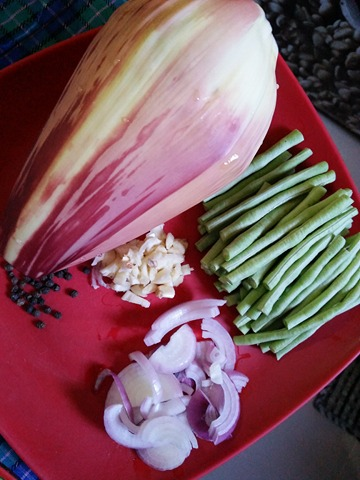 Procedure:
Boil pata with water about an hour, until cooked, set aside.


heat the pan, put the atsuete with oil and when you see the color orange coming out remove the atsuete seeds.




*saute garlic,onion and whole black pepper, add the pata with the stock, peanut butter and banana heart.add water and let it boil about 15 mins.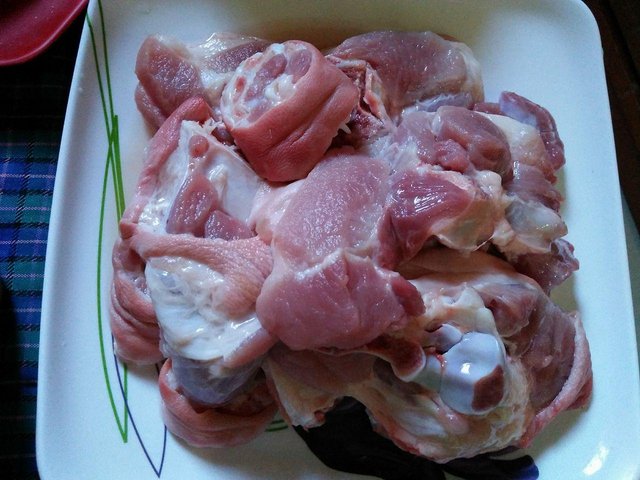 *Add the fish sauce
*add the eggplant, string beans, pechay and the seasoning, cooked for few minutes.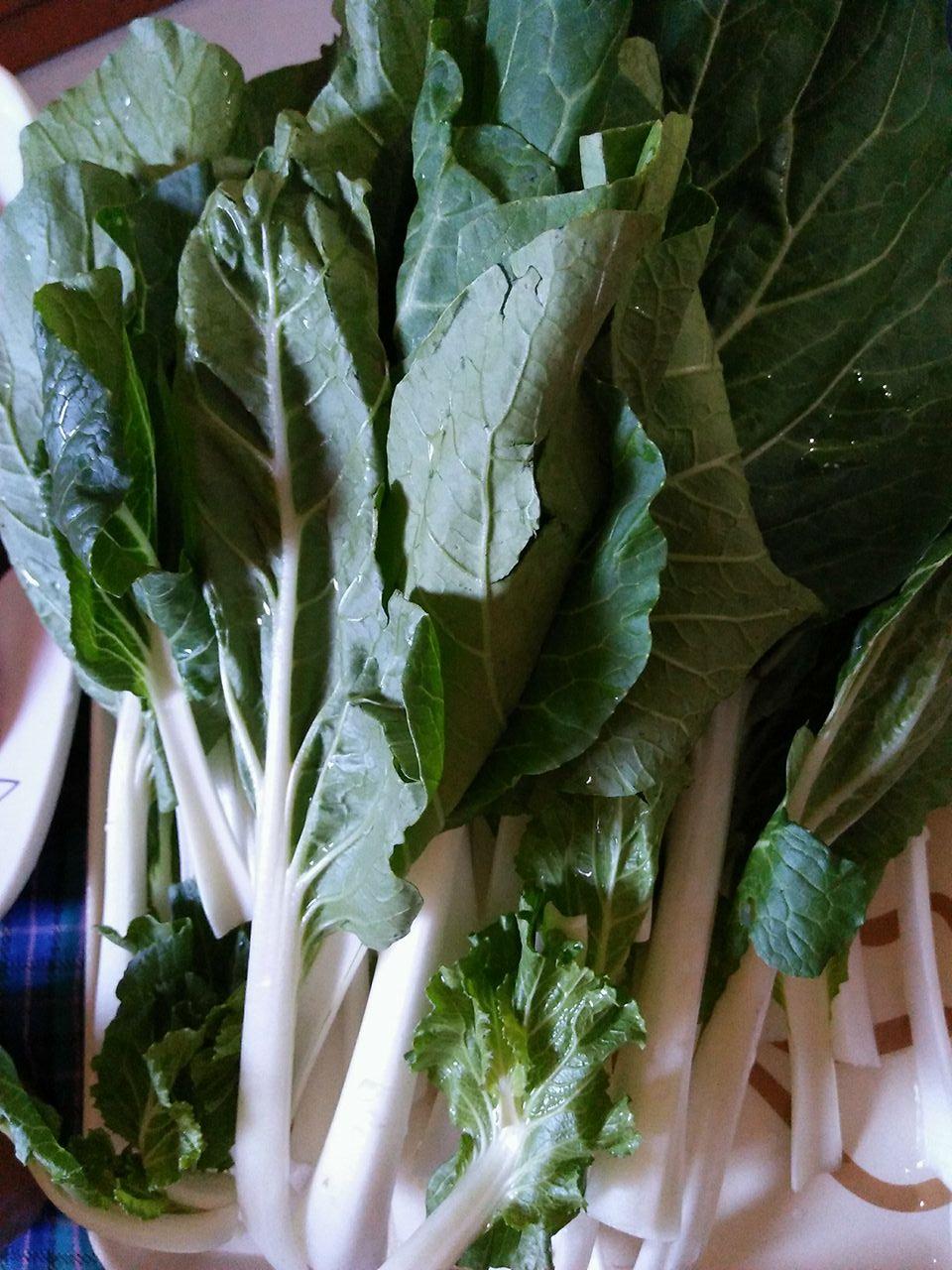 *Serve with bagoong (shimp paste) on the a other side of the plate with plainrice.
hope you like it! ENJOY!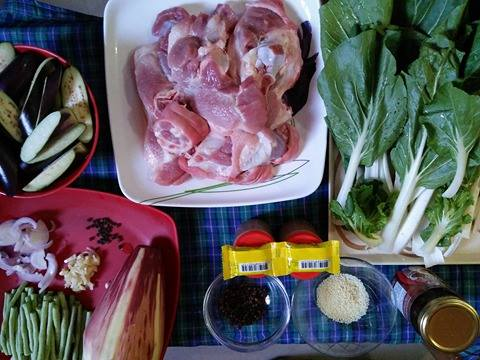 DISCLAIMER: The content is original.
Join STEEMIT ACHIEVERS in Discord: https://discord.gg/ZtGXRcb
Please support the Smart Media Token @teardrop project by Sir @surpassinggoogle and follow https://www.facebook.com/teardropstokenson Facebook.
Please also support @surpassinggoogle as a witness by voting him at https://steemit.com/~witnesses and type in "steemgigs" at the first search box..
If you want to give him witness voting decisions on your behalf, visit https://steemit.com/~witnesses again and
type in "surpassinggoogle" in the second box as a proxy.
Acknowledgment:@surpassinggoogle, @teardrops, @steemgigs, @ourmamaterry, @junebride for the gif, @g10a for the footer
I am a proud member and follower of