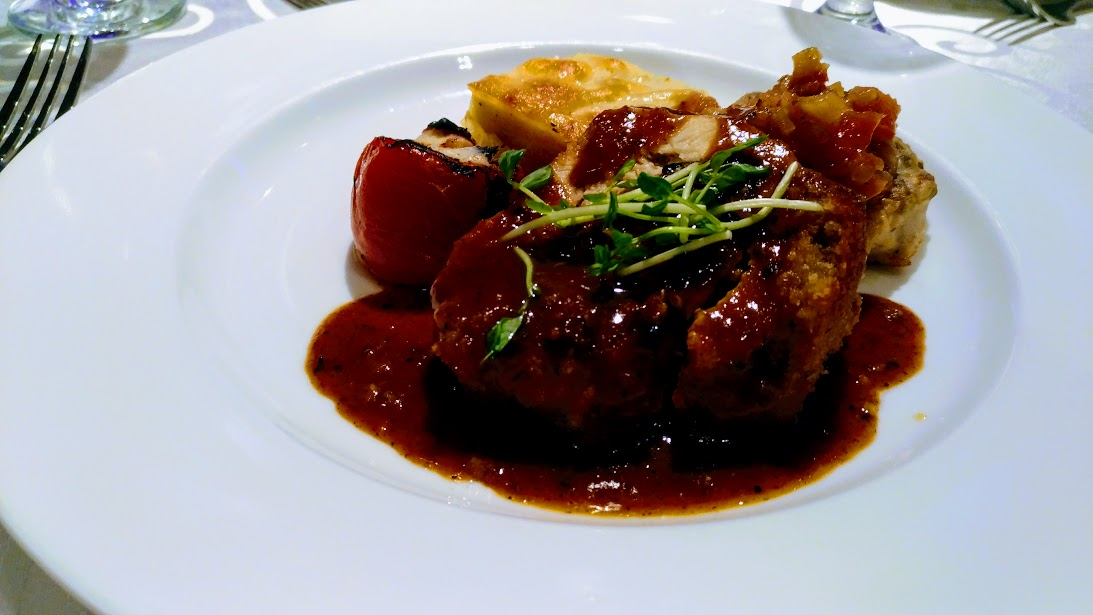 I had a wonderful 4-course western dinner.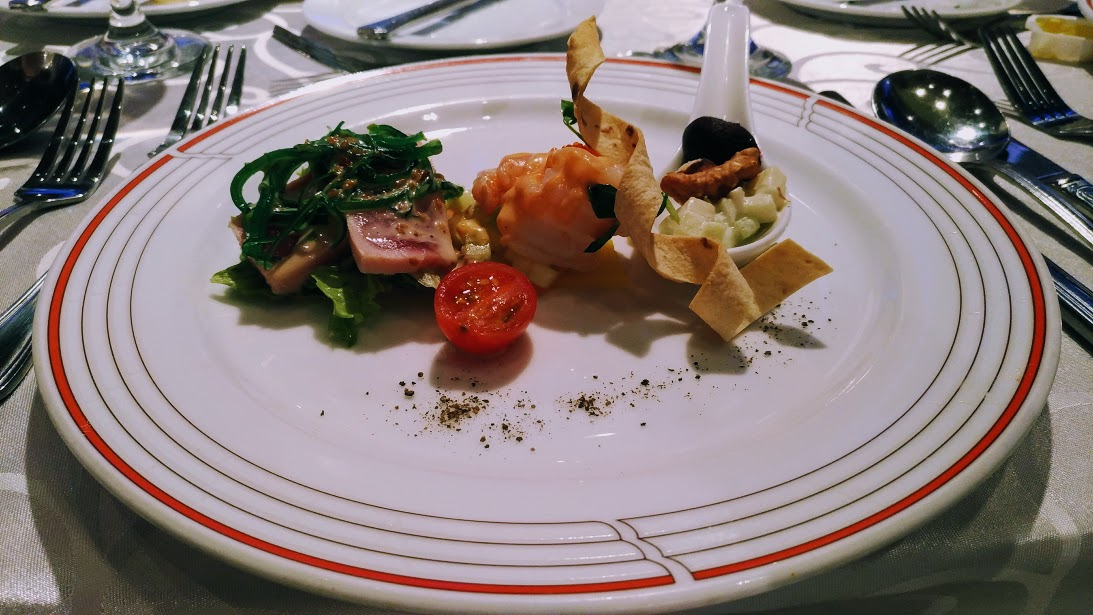 The appetizer consisted of poached miso marinated tuna, prawn with honey melon and Waldorf salad with semi-dehydrated grape.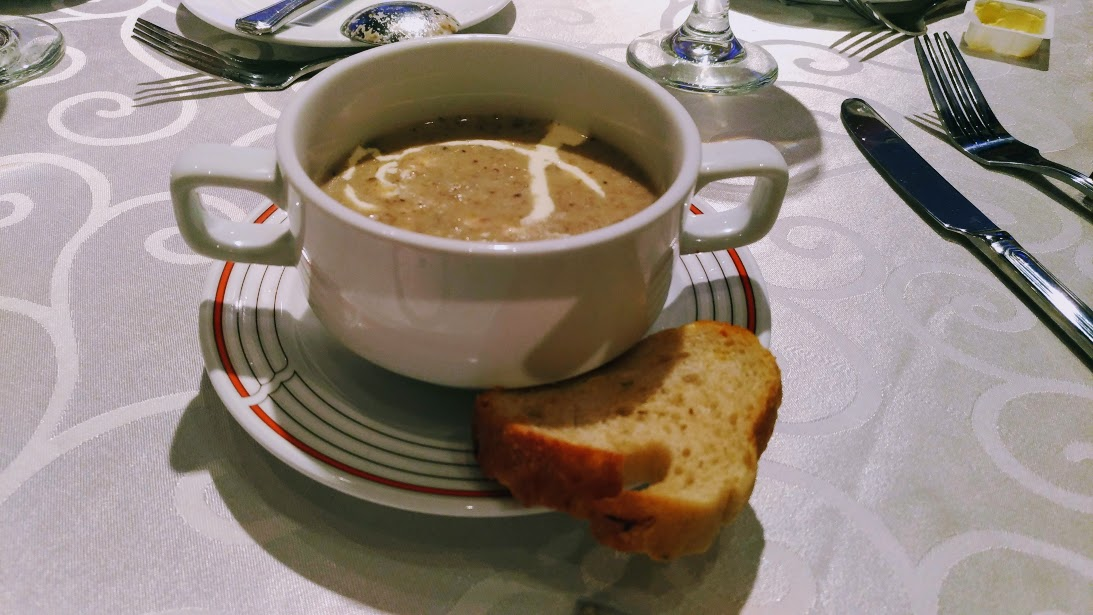 The trio mushroom soup went well with the bread.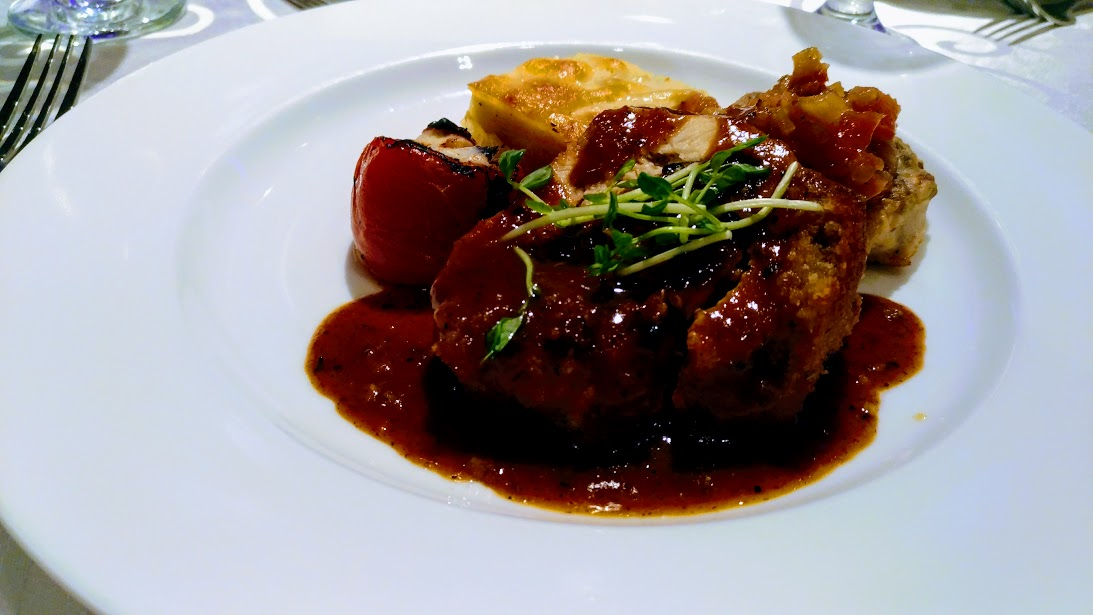 The superb main course; pan fried Barramundi fillet, smoked salmon, Sous vide chicken roll and mango chutney infused with black pepper.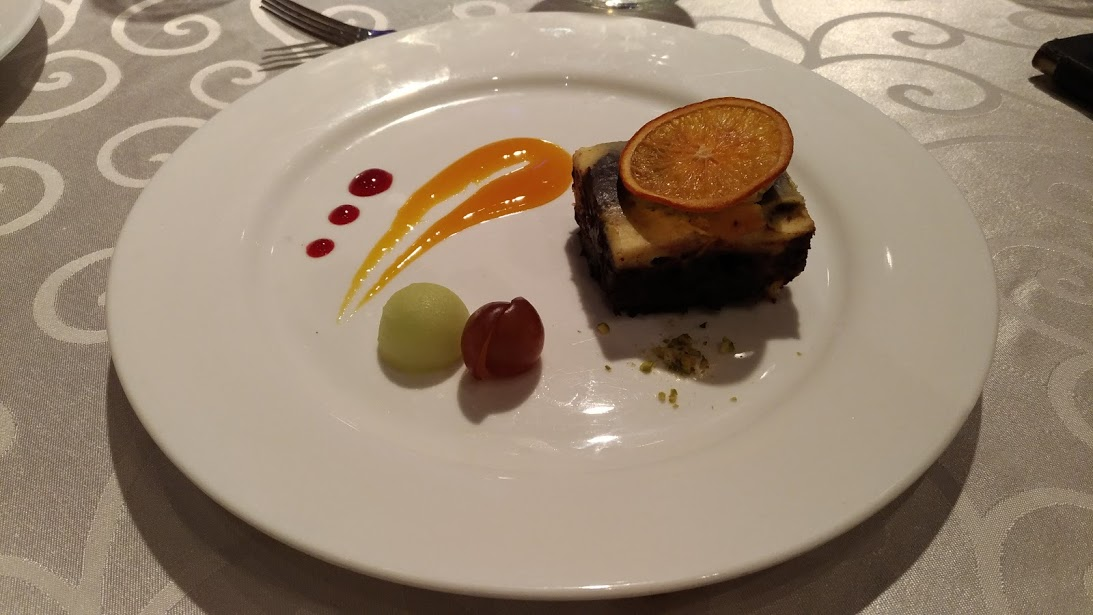 For dessert, I had the delicious chocolate brownies cheese cake with orange confit and fruits chip.
Overall it was a wonderful fine dinning experience.