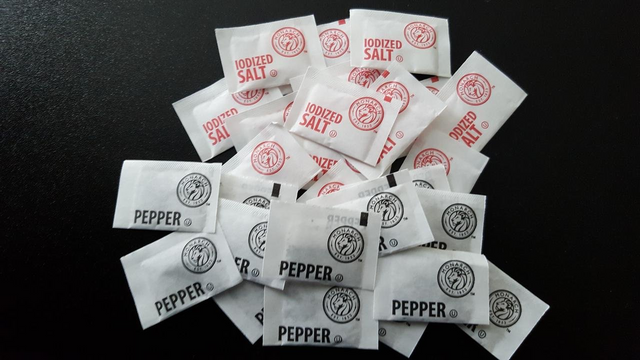 SBI Saturday...
That's right folks today is SBI Saturday, just like each and every Saturday here at the Daily Dose, this week though my choices for this week were limited to a select from. This week I gave you followers of the Daily Dose an opportunity to put yourself in position for a shot to win the SBI by audience participation.
Woman Hollering Creek...
That Daily Dose was the was four days ago on 09/19/18, the one about Woman Hollering Creek just east of the city of San Antonio, Texas. Every time I would drive over that bridge that spans the creek it would get me to thinking just how it got its name. Well finally on Tuesday night I decided to look it up so I could quit imagining how and actually learn how it got its name.
Idea didn't work...
Well that idea didn't work. The looking up part worked great on Google, there are quite a few mentions of Woman Hollering Creek on Google. "So what part didn't worked?", you ask. That would be the part about finding the answer on how it actually got its name.
It seems that there is no cut and dried story that explains how the name came about. There are a few good "stories" or "tales" on how it got the name but nothing that can unequivocally deemed as absolutely correct.
Invitation for readers...
I had mentioned in that Daily Dose the stories that had gone through my mind over the years of crossing that bridge. I won't rehash them here; you know where to find the Daily Dose in case you missed them. But I did extend an invitation for readers to reply in the comment section on how they thought the creek got its name and even share the story they came up with.
A couple good ones...
Well the Daily Dose did get a couple good replies that qualified in my mind as acceptable as entries and for that those two folks each receive a share of steem basic income. That leaves me with one other "share" to share and it is going to a person that I have never read or met in my steemit travels.
The winners are...
I have only heard of that person from someone else but I happen to know that life isn't easy for someone who suffers from Ehlers – Danlose syndrome and this person has that condition. Being that my wife and three of our four children have it I see firsthand how tough life can be with it.
So here are the winners of this week's SBI: @bigtom13 , @natubat , and @girlbeforemirror .
Special thanks to...
I also want to say a special thanks to @quillfire for sharing the story of @girlbeforemirror , he didn't ever hear of Ehlers-Danlose before he met her on steemit and he cared enough to share her excellent poetry and her personal story about life with EDS. There plenty of conditions that can be very debilitating and EDS is one of them, and the majority of people have no idea what it is or have even heard of it.
Ehlers-Danlose Syndrome...
In my estimation I can tell you I think Ehlers-Danlose syndrome is worse than cancer simply because it is a lifelong condition that is incurable. Also there isn't near the amount of research being done on it because the numbers of people who have the condition just aren't there. The quality of life for some people is being bed ridden and surviving on a feeding tube, not much quality in that I think you would agree.
So that is it for this week, I am off to go read about one of our latest SBI winners, @girlbeforemirror .
Oh yes, @quillfire will also receive a share of SBI since he was mentioned by name in the SBI Saturday edition of the Daily Dose, standard practice.
Until next time,
@sultnpapper






Join us @steemitbloggers
Animation By @zord189