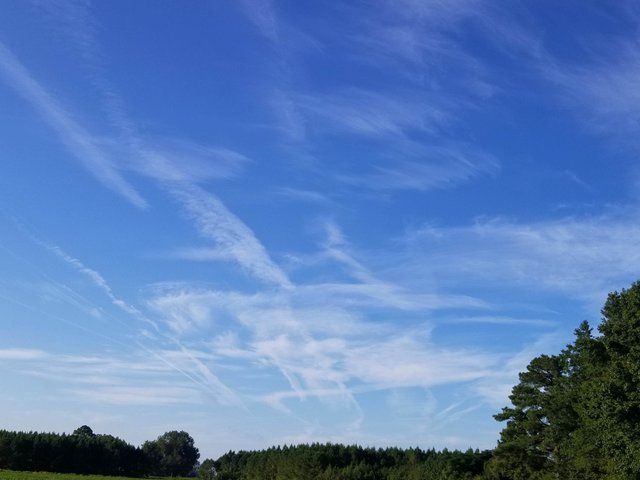 Hurricane Florence just rolled through my area a little over a week ago dropping more than 24 inches of rain in my area and over 34 inches in other parts of North Carolina! It cause untold amounts of damage not only from the rain but all the flooding in the area but that hasn't stopped them from continuing to poison us!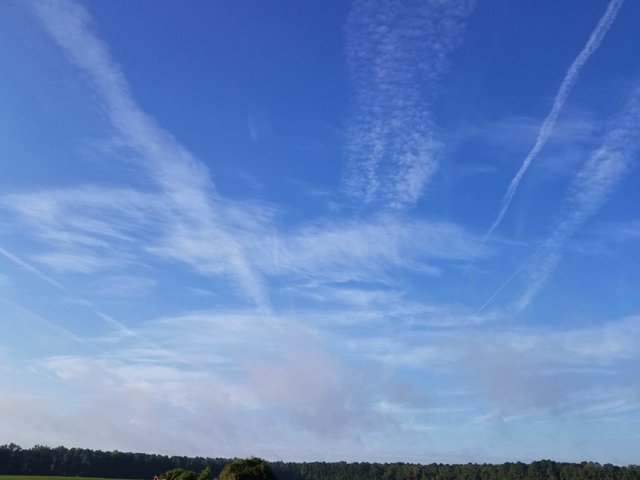 Apparently someone forgot to tell the chemtrail team that we don't need any more rain right now because they are already back at it again, and hitting it even harder than normal! Seriously?!?! WTF?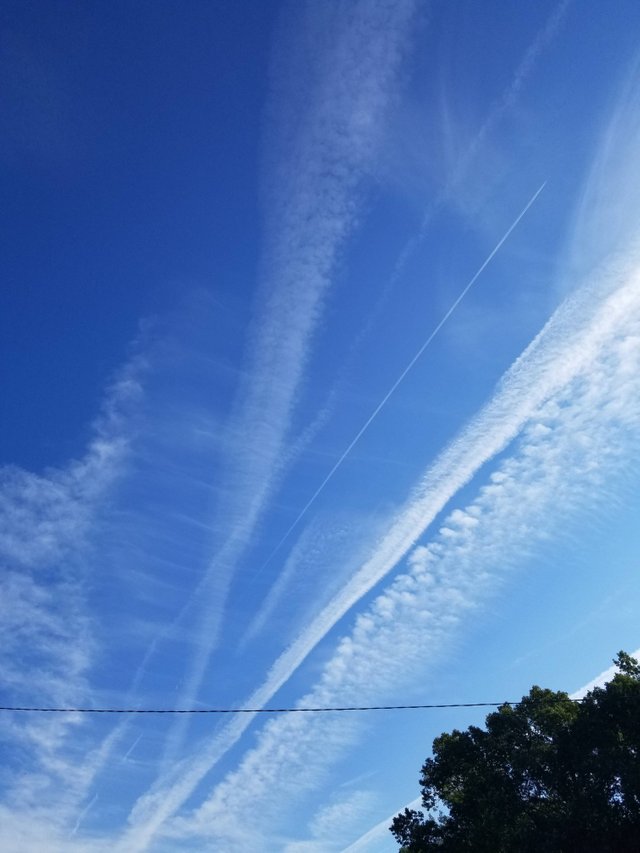 I took these pictures while on my walk so they had time time to spread out and you can see different angles and the clouds actually forming. I can't believe how crazy they are with this chemtrail program, they obviously don't want to miss a day of poisoning us!
Thanks @inthenow for this awesome "daily dose" contest.. it really helps to inform people about what is going on right above our heads.. #StopPoisoningUs!
Keeping it real