This #dailydose photo challenge is sponsored by:
@inthenow
@bethalea
This is my second entry to the contest. I was just coming out of the Kroger in preparation for some Mid Day Munchin' and was getting the regular "what the heck is he standing there looking in the sky shaking his head" looks from people walking by. I got out my new camera (which I need to work on the sky settings a bit more) and snapped this pic.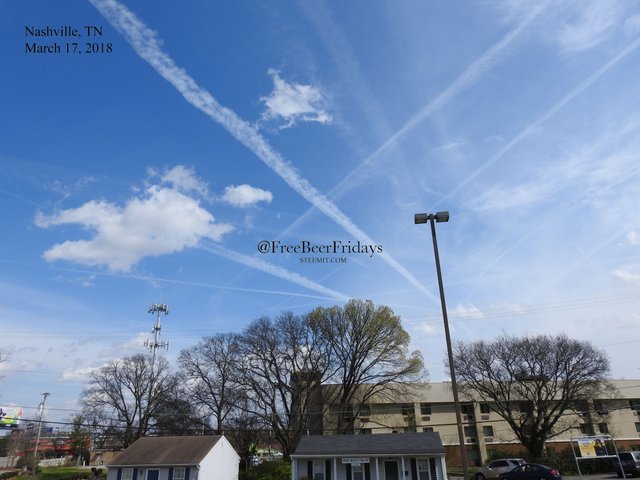 I drove down the road just a ways to a less crowded parking lot and took some more and this next one came out the best. I have been noticing the long arcs from some of the planes as the discharge their aerosol soup above our heads here in Nashville.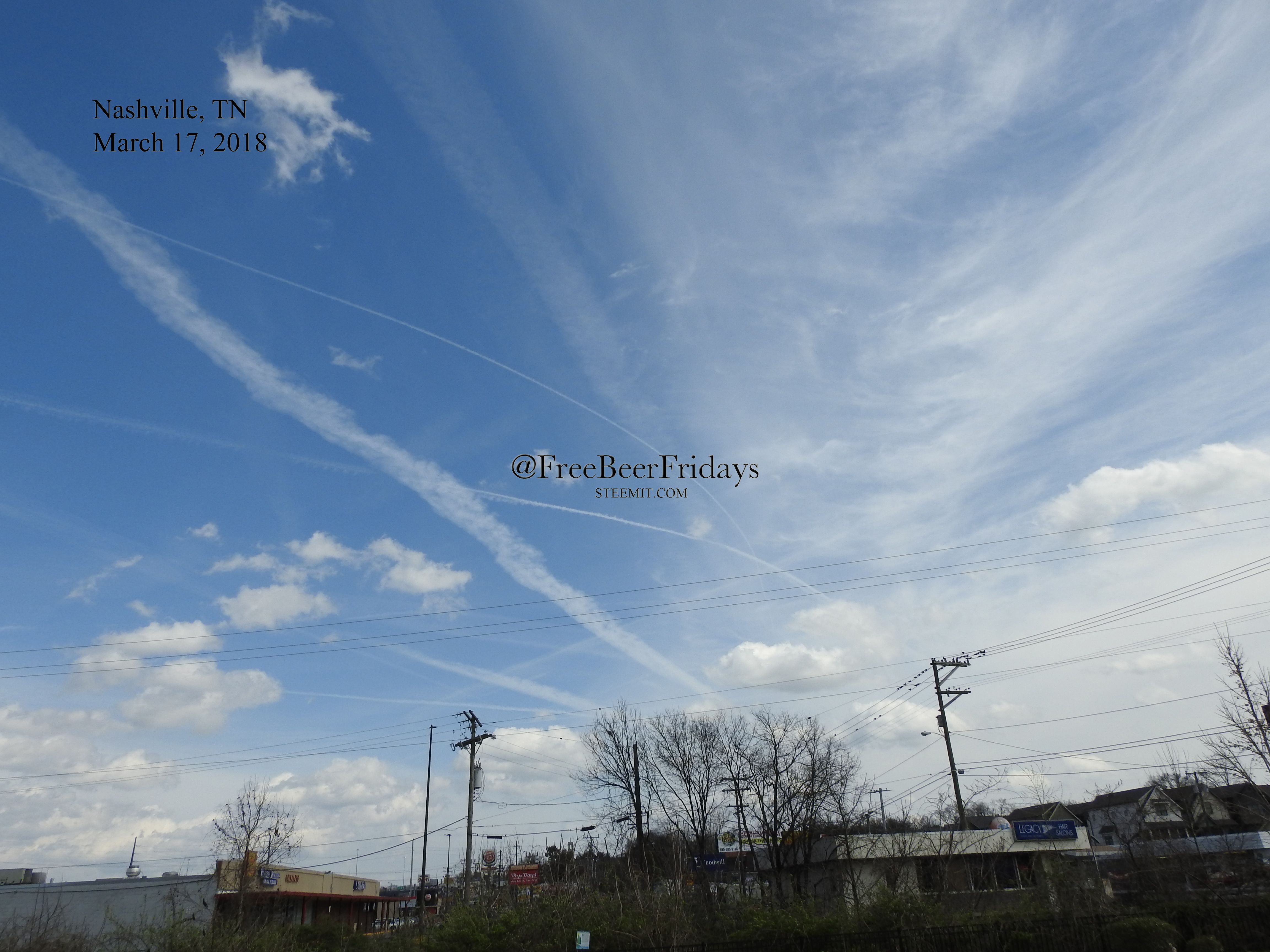 Good luck to everyone entering the contest and I will be posting more photos and videos of the #geoengineering campaign as it applies to Nashville, TN.
Please upvote, comment and follow if you want to see more throughout 2018