Must be something special about Friday's..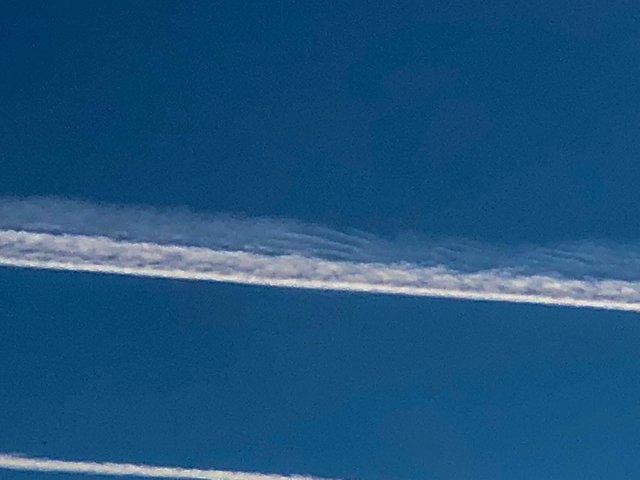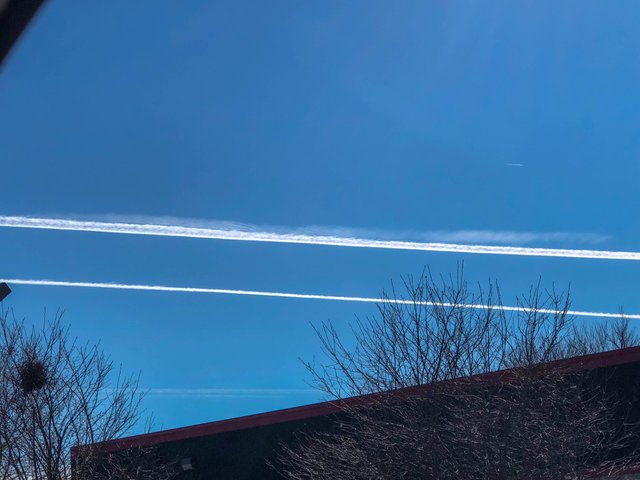 Because the chemtrails I witnessed being sprayed above our heads this past Friday were exceptionally long lasting and dense, again blanketing afternoon blue sky with the fake clouds that loft high in the atmosphere blocking precious sunlight from reaching the surface... what for I ask?
Fridays progression was no different than other days, besides that these chemtrails appeared much more dense and persisted for hours above our heads before blowing Southward, and that it appeared we were on the very edge of their spraying operation, thankfully, one could say.. but they should cease and desist at once!
We were on our way out the door to enjoy some warm Sun before the cold air mass swept in.. and even @kelsnm couldn't help but say, "Look at those chemtrails today, Wow".
As far as the eye could see, the chemtrails from these tankers stretched across the big blue sky.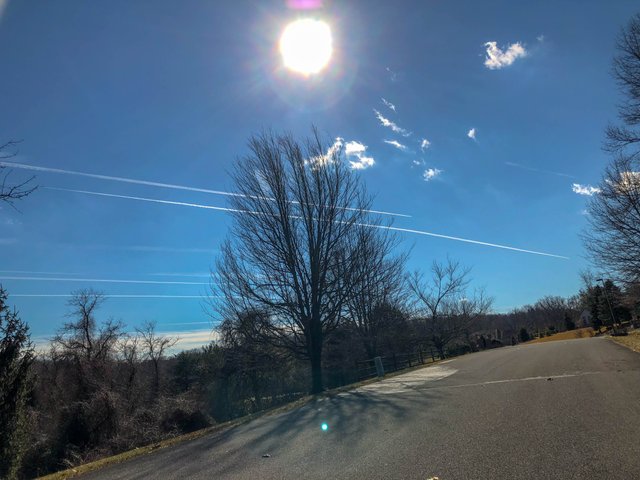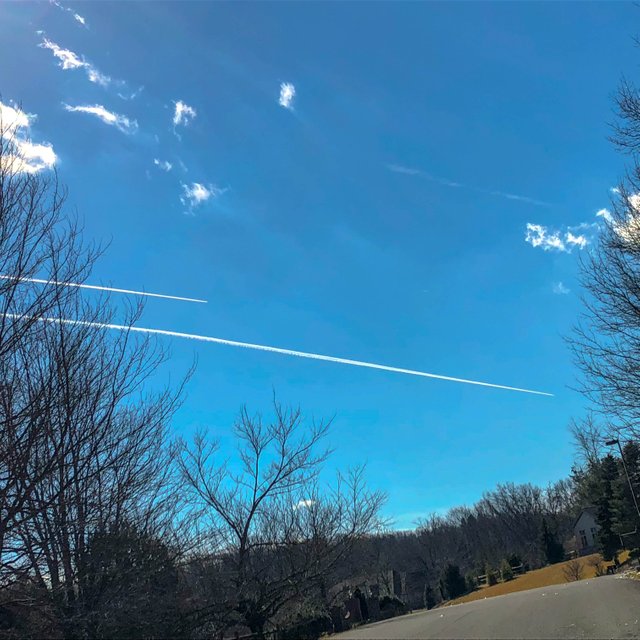 I could tell right away these chemtrails were meant to persist in the air for hours.. the appearance of how exceptionally dense their composition was, high in the sky.. and seemingly without any wind to blow them away, so they must have been way up in the Tropopause or even in the next layer called the Stratosphere, where winds are steady but slow.. very slow sometimes as was seen Friday.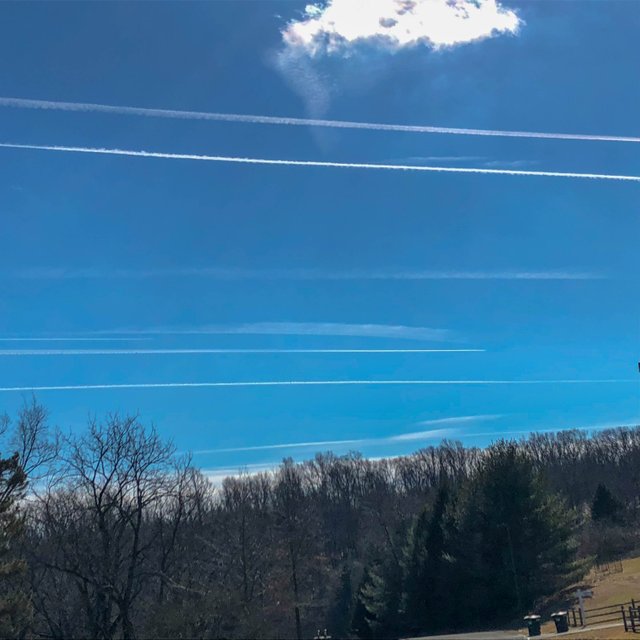 Can see the spiraling, vortex motion in the shape of the chemtrails, from how they were laid down, even way up in the atmosphere like such.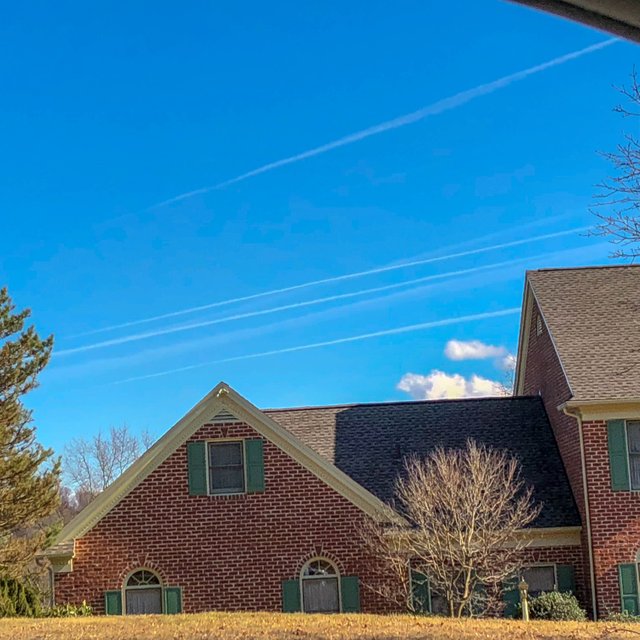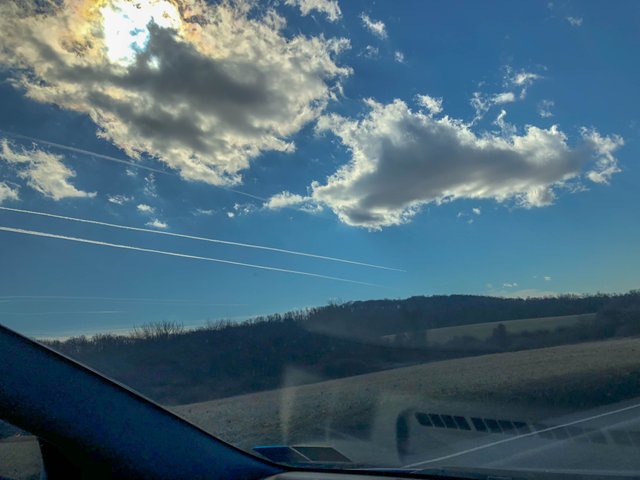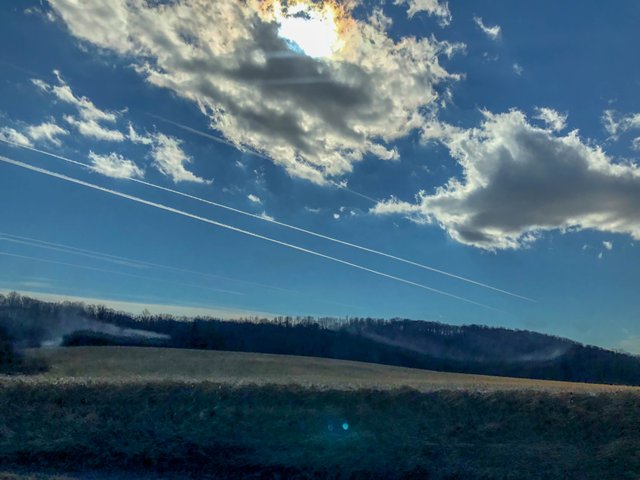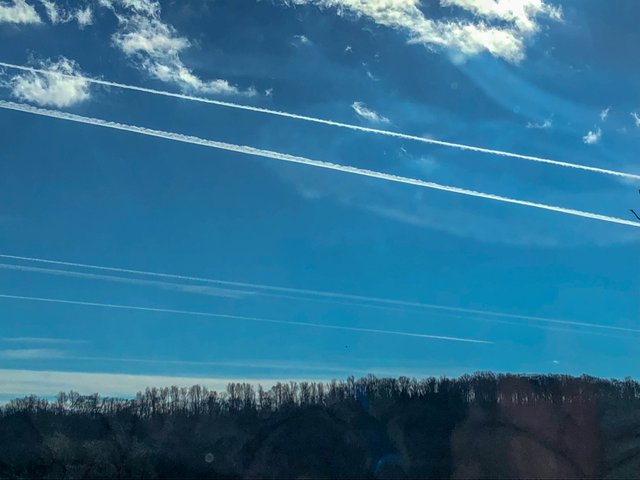 Painting the sky with their chemical poisons. I would consider this warfare.. since the end result is to eventually kill you and I. As grim as that may be, this is why I share my thoughts.
And I will teach my boy when he is of age to know the truth. And to learn that our world isn't always butterflies and unicorns.. and that things can change quickly, but that's not for several years thankfully!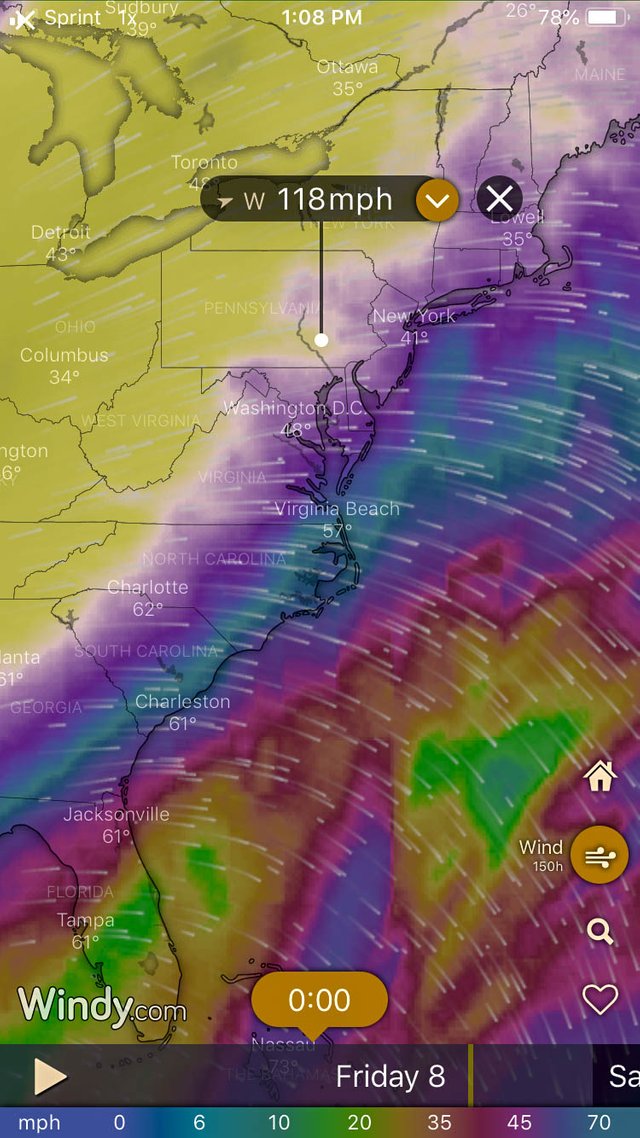 Here we can see our location is on the general edge of a high altitude atmospheric river of wind.
Must have some importance to these sprayer pilots. They surely must take that into account for the operation to cover the sky. That high speed river of wind, way high up there is generally a driver of weather down on the surface. And we all know how much they love to spray the sky before any weather event.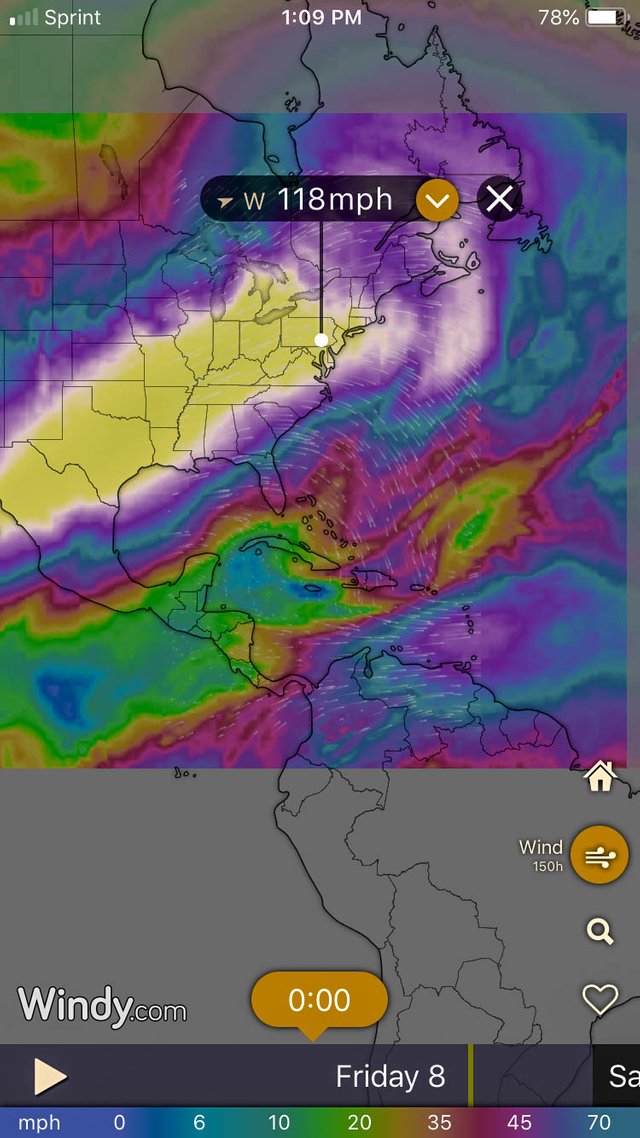 The larger picture in general..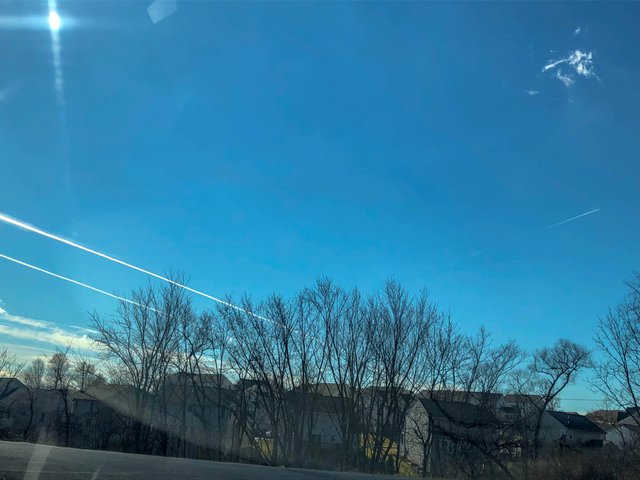 I even spotted a regular contrail from a plane heading the opposite direction. Odd, this contrail didn't seem to extend for miles.. but then again, I have seen the real tanker jets turn their sprayers off and on at the whim of a switch.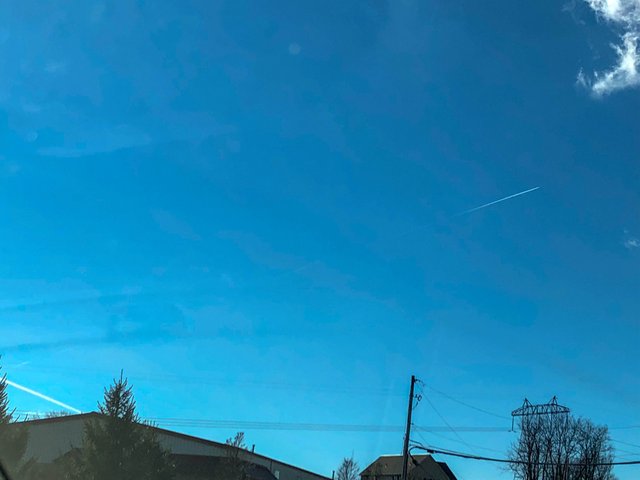 "Will we see this contrail after our lunch meal?" I thought... but I already knew the answer.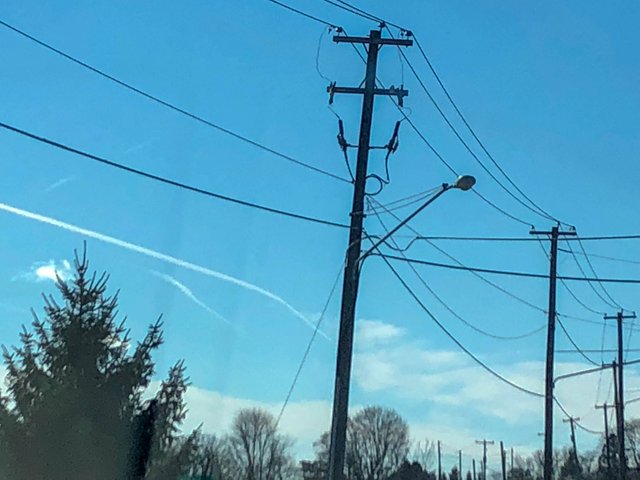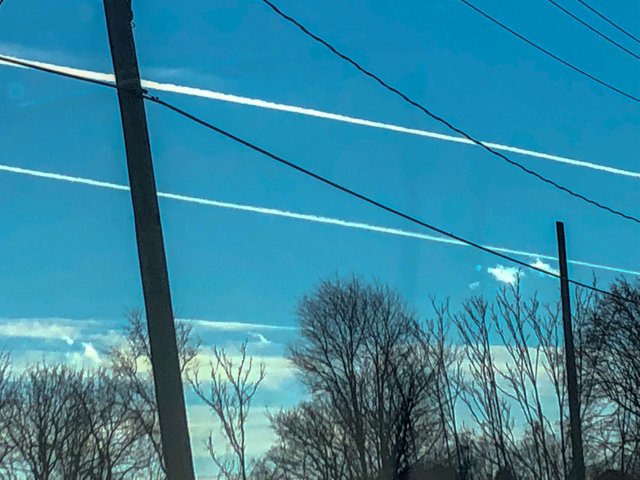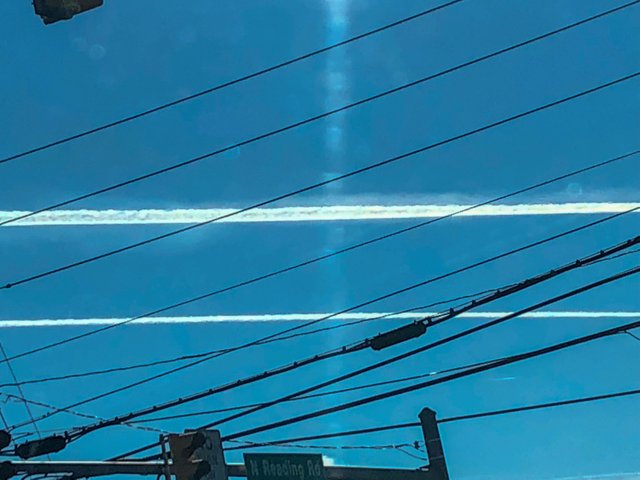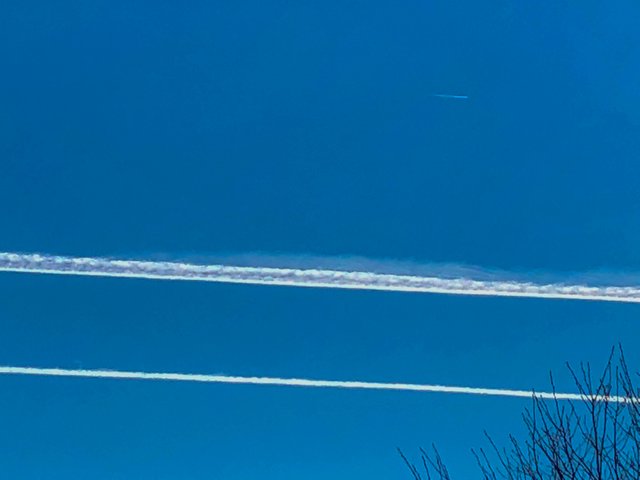 These chemtrails were so thick and dense with the nasty chems.. that they even appeared to create their own cloud system above them, as also seen very well in the first two photos of this post.. the chemicals from the trail appeared to evaporate upwards and outward and formed wavelike features in the wispy fake clouds that formed from the trail.
A very bizarre thing to witness with the eyes. Ripples in the "clouds" that were forming directly off the chemtrails as they moved up and outward from the trail. Surely didn't look like something I wanted to be breathing in.. but thankfully was still way up in the atmosphere and away.. but eventually does fall on people and plants.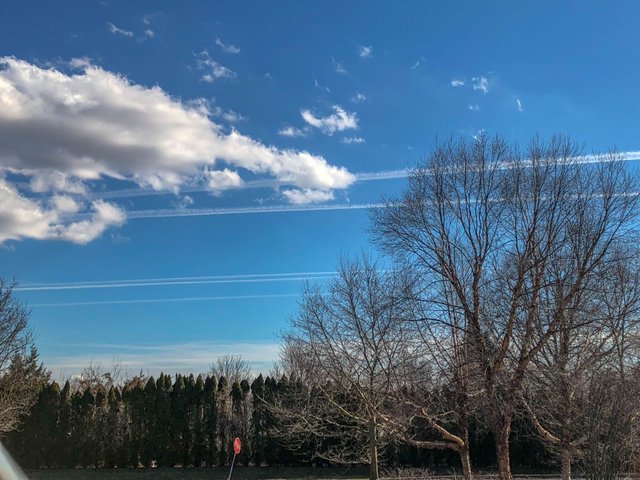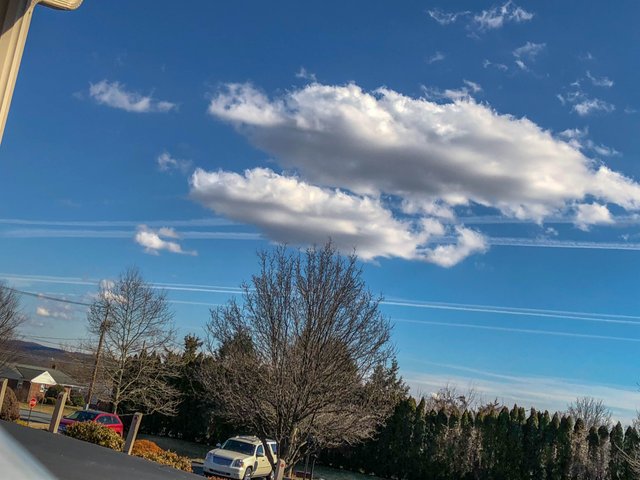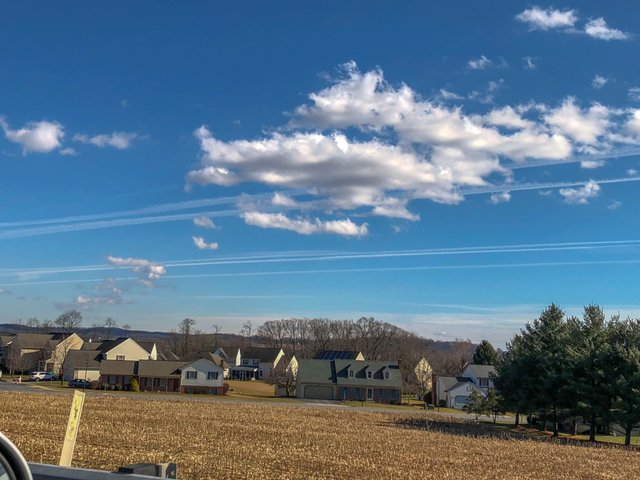 The view of the line painted sky before our lunch meal. And below, after our meal, what our sky looked like in Southeastern Pennsylvania. Disgusting.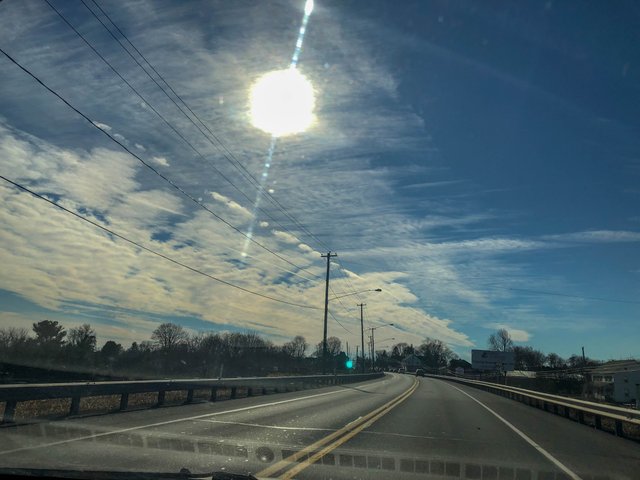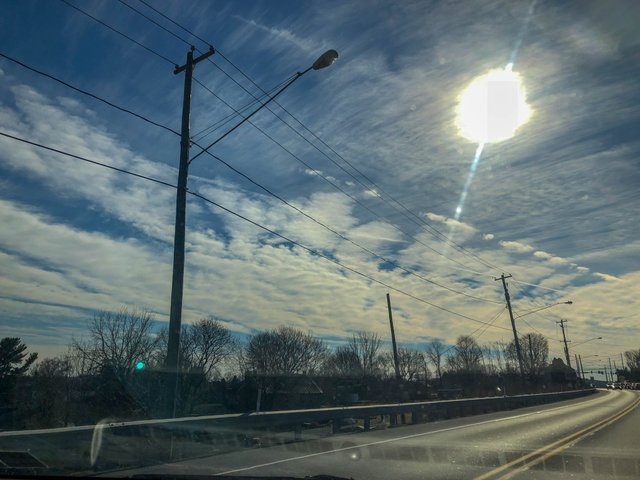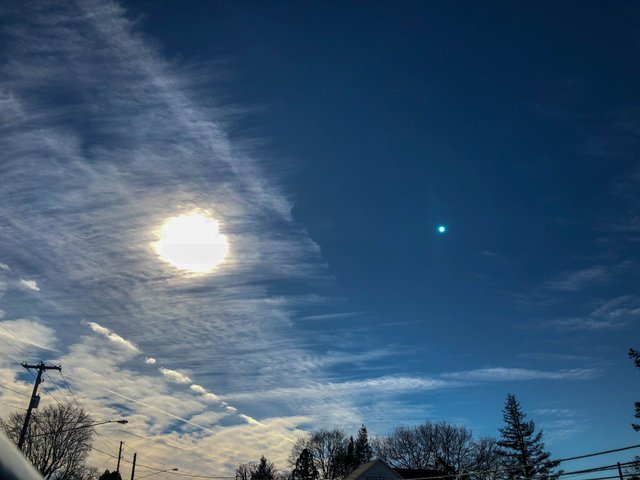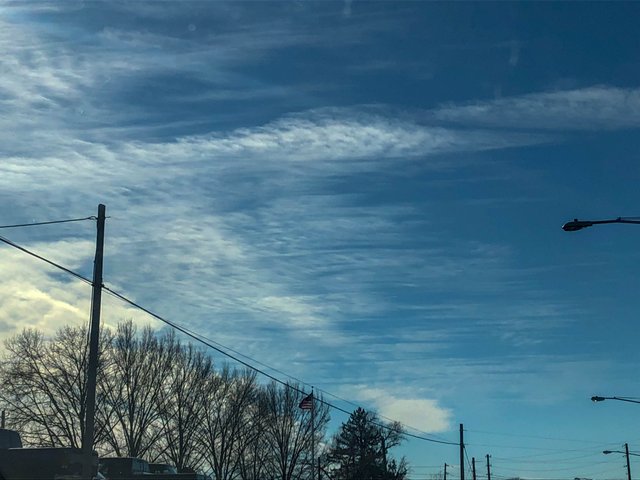 Those exact chemtrails I noticed were exceptionally thick, had persisted for at least an hour in the sky above our heads, expanding to the point of resembling nearly a real cirrus cloud.. but I know better. Absolutely disgusting and unnecessary to block out the Sun like that.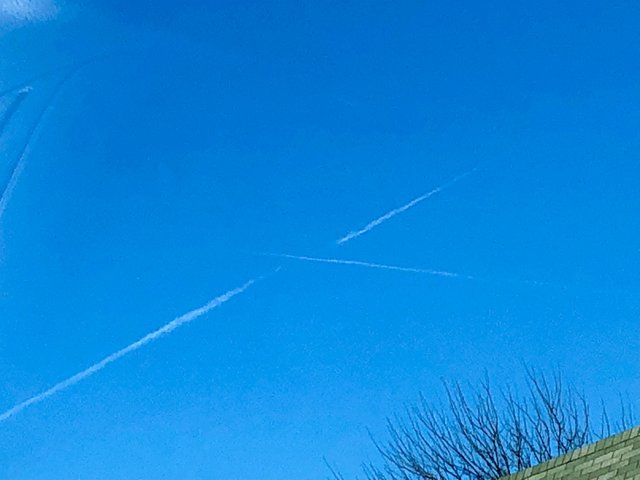 X Marks the spot right fellas?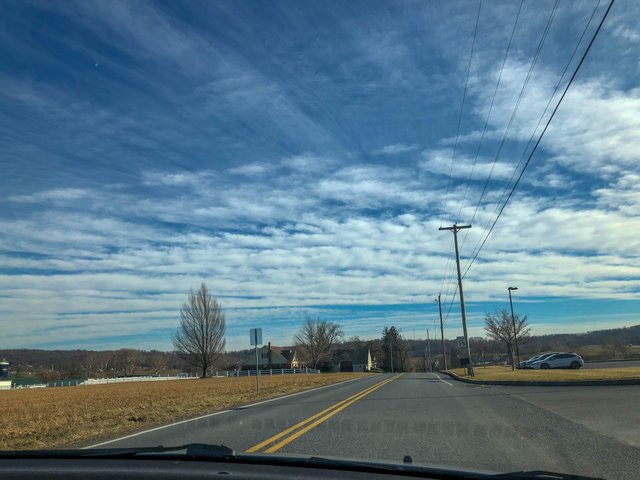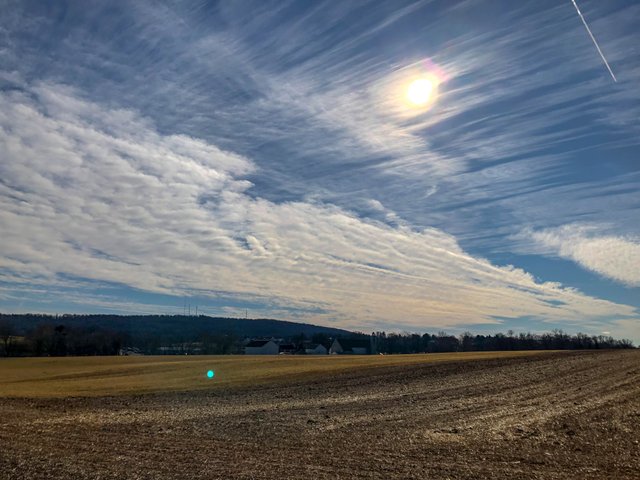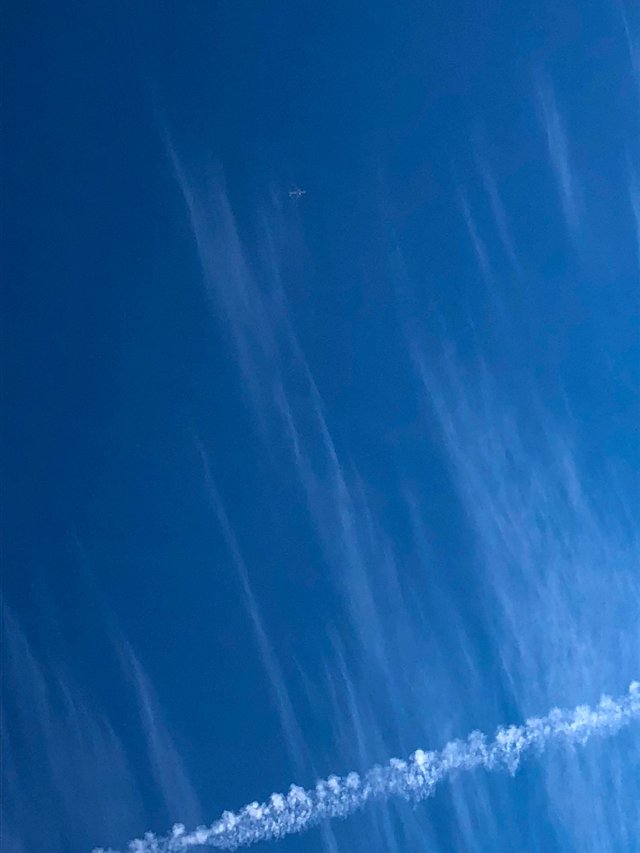 Can you spot the passenger plane with no contrail? Right next to or above the hideous chemtrail spiral laid down hours before..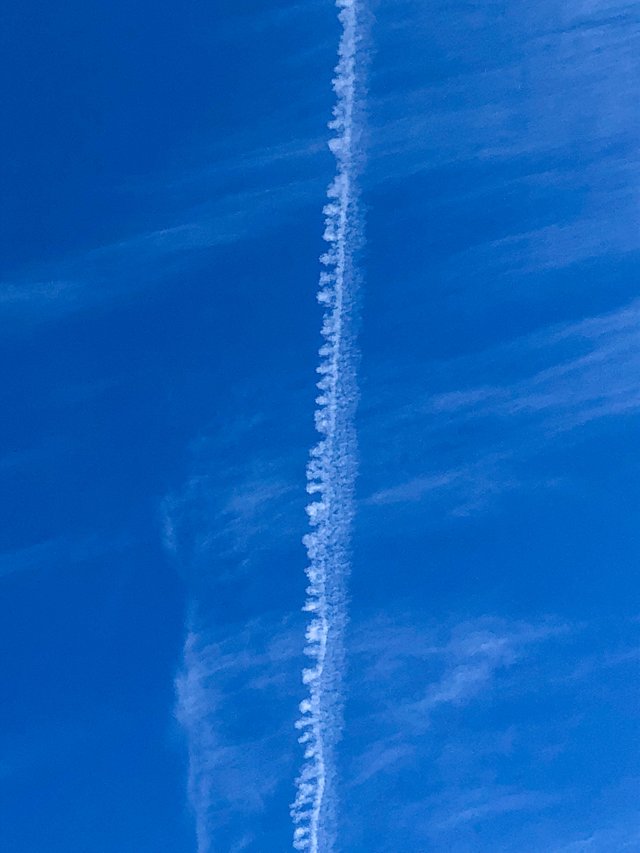 Notice the spiraling pattern to the trail... I wouldn't know better at the moment, but I would suspect that this spiraling motion may not be the way a normal contrail is released out the back of an airplane simply burning fuel.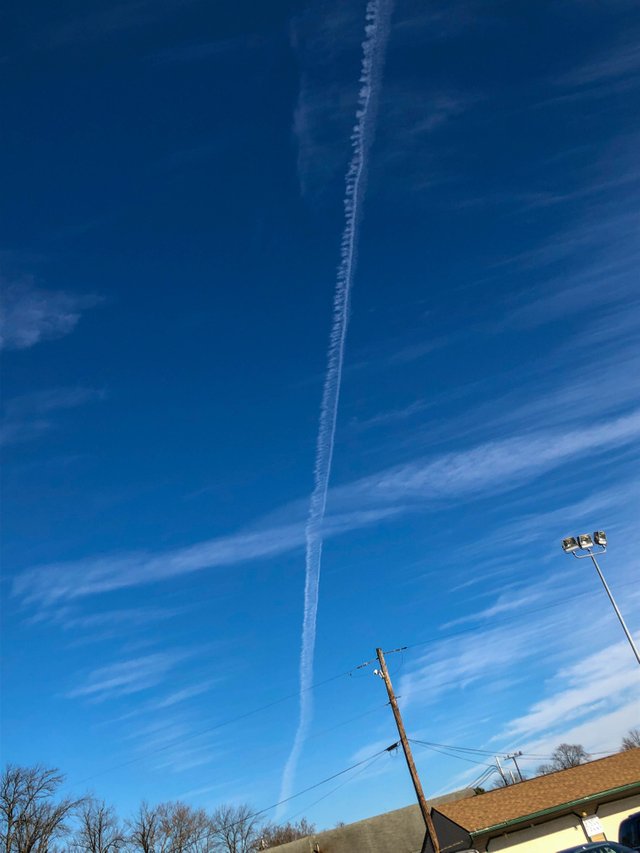 And to persist for hours like such only to be moved Southward with the motion of the airmass... good heavens to those eventually breathing that in.. If you look up and see these similar trails in your sky.. and then develop a cough or sinus problems, and you don't smoke or nothing of exposure.. well, maybe you'll think of this post..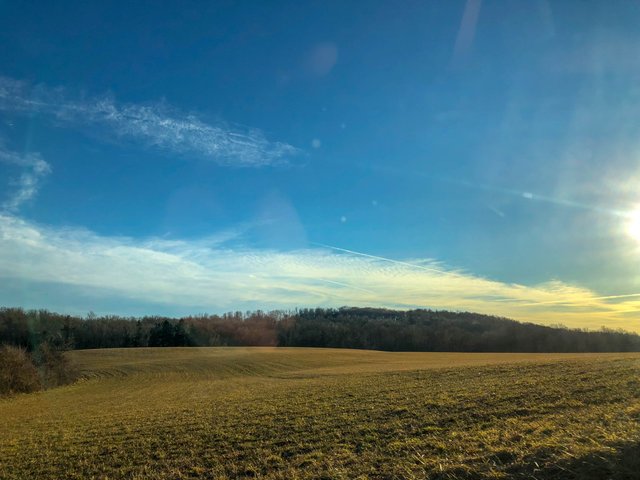 Been reading about nano bots being incorporated into future chemtrails, done by companies that control our weather like Raytheon. Bizarre concept, but certainly an attainable reality for the evil that lives in our world and thus we must fight it.
The end game is control.
Stay safe everyone! 45-50 Days until Baby James join @kelsnm and I in this constant fight called Life.