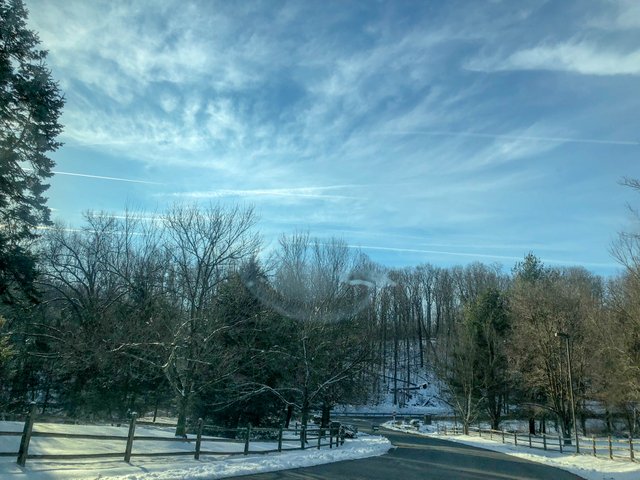 Perhaps that's my driver, just the core anger I feel towards those who are perpetrating this mass genocide, in the form of a slow boil, like a frog in a pot of water on a burner stove.. most don't know their demise is imminent as they relax in the cool, initial water but as time passes and that stove top heat continues to add energy to the mix, this time in the form of chemicals continuing to saturate the ground below by being sprayed and dispersed above for all to breathe in, that water begins to heat up until it is obviously too hot to survive and the frog is cooked and done for.
Apply that to reality as they are heavy handed spraying the skies without relent.... and no one cares to notice or bat an eye except for those like I... who ironically spent his college life and previous years of study in the field of Meteorology and earth sciences.. I have ALWAYS gazed at the clouds. I have always had an interest the in the big blue above our heads.. Why no one else in those classes seemed to notice the strange changes occurring above our heads.. I guess makes me look crazy haha!
But this is plain evil, and people need to start waking up to this... it is not just pollution.. it is a literal poison..
I just spent perhaps 20 minutes perusing a "Metabunk" website forum reading everyone's detailed explanations as to how these "clouds" are normal and natural..
Even with the formal establishment education, and these self proclaimed internet wizards doing their best.. I still cannot come to terms with the narrative that these are natural cloud formations. Nope.
Not when the ex-CIA director John Brennan goes up on a podium in front of several dozen world leaders and military cons.. and professes the worlds benefits from chemtrailing and other geoengineering crap.. which would indicate they have already been doing this shit for however long with our consent or knowing. Here's a 2 minute snippet
And why would there be a state recognizing the poisons for what they are and attempting to protect their citizens with legislature... Like the state of Rhode Island
I stand by my position, that these deliberate sprayings are real and more akin to science experiments being performed on the entire population without consent of course.. but with the ultimate goal of control or extermination of the unwanteds.
All NATO nations spray their citizens heavily.. by the way. Just look up! Makes you wonder who is really in control?
But I will say ONE thing: Yesterday - Saturday here in Southeast Pennsylvania, we had beautiful clear blue skies for a change. Didn't spot a single jet airliner or cloud.. so perhaps the atmosphere wasn't conducive for spraying like it was on Thursday morning.. Take a look at shots from Thursday! Photos in time sequential order.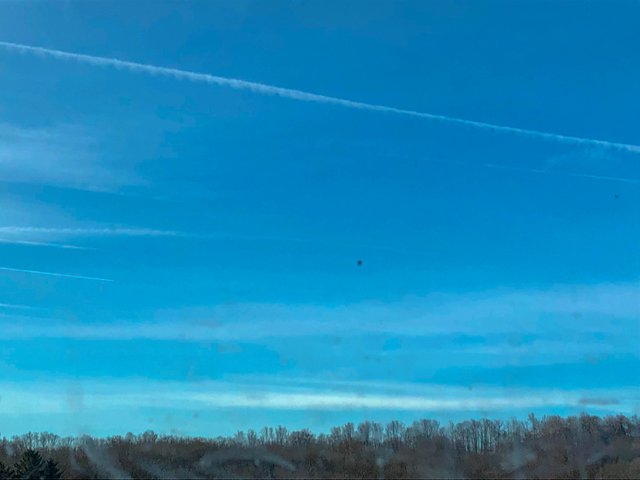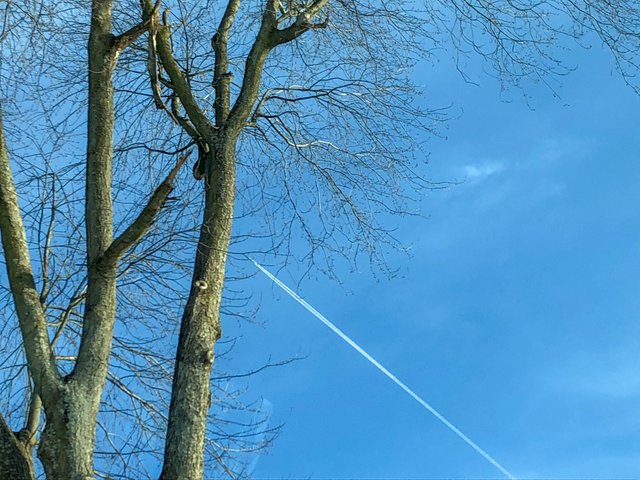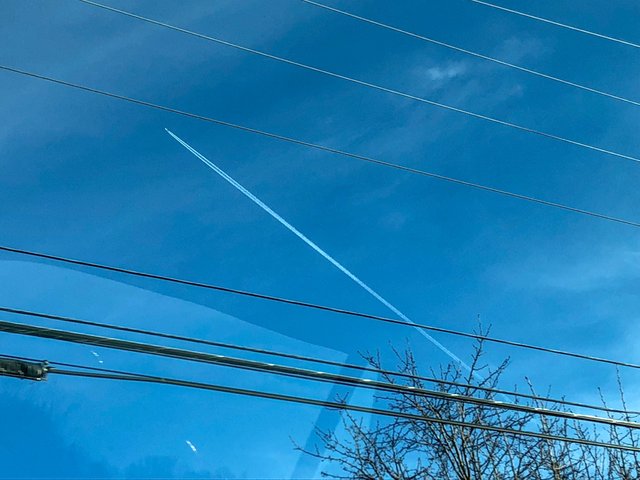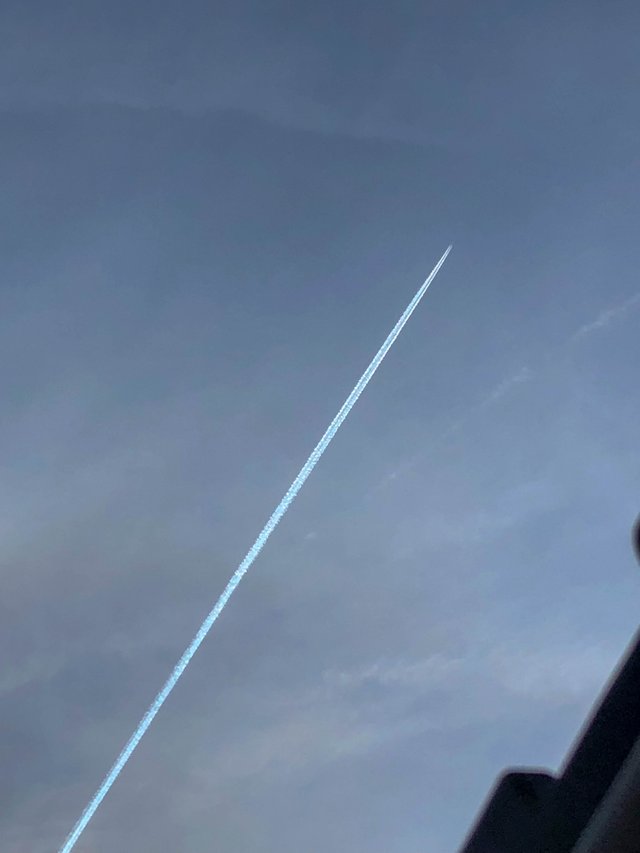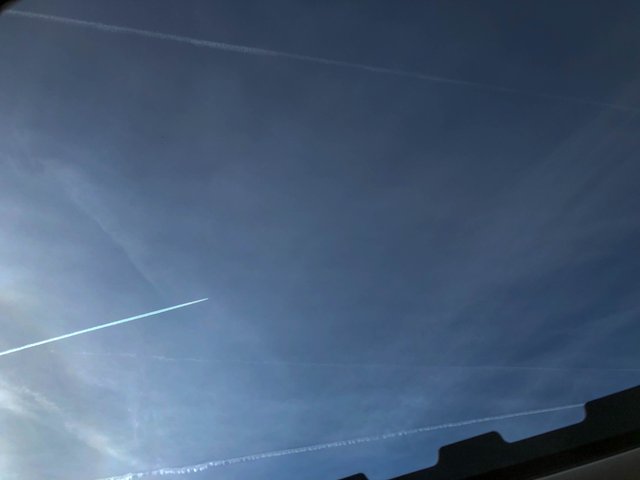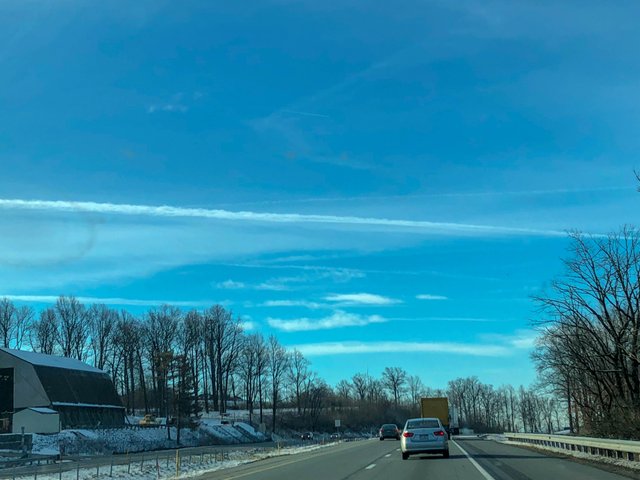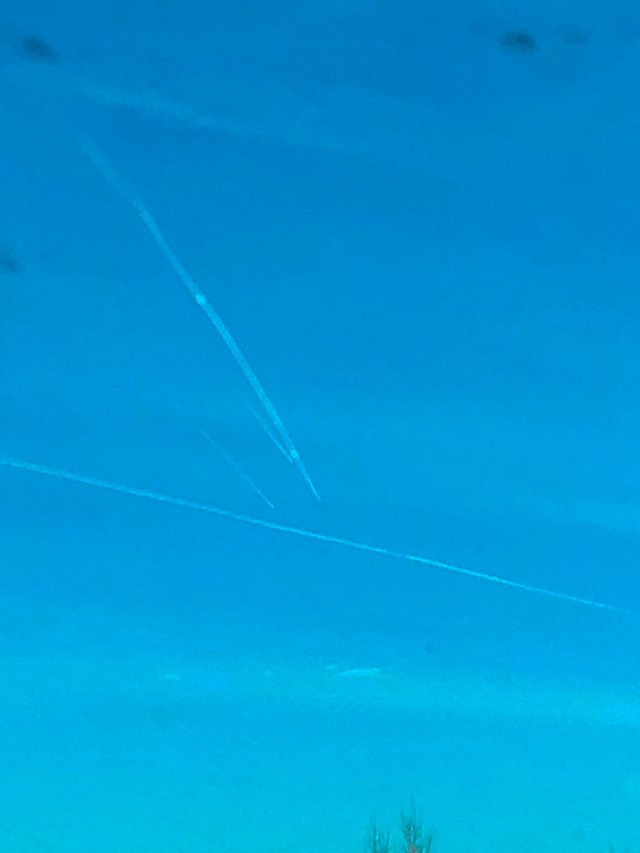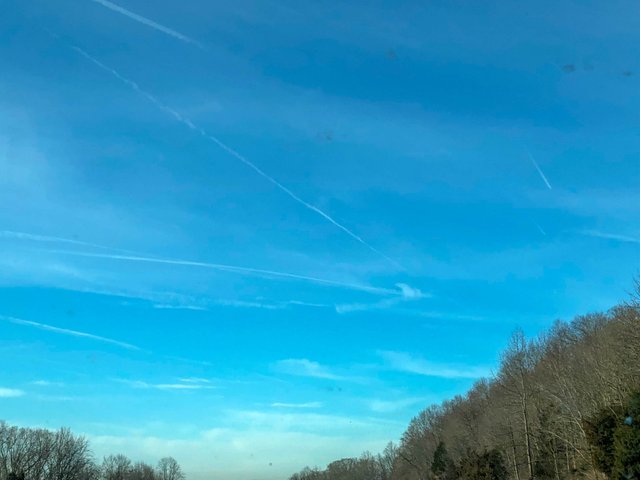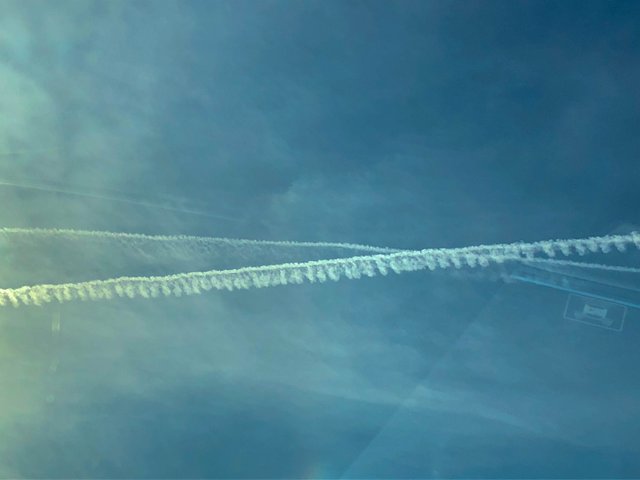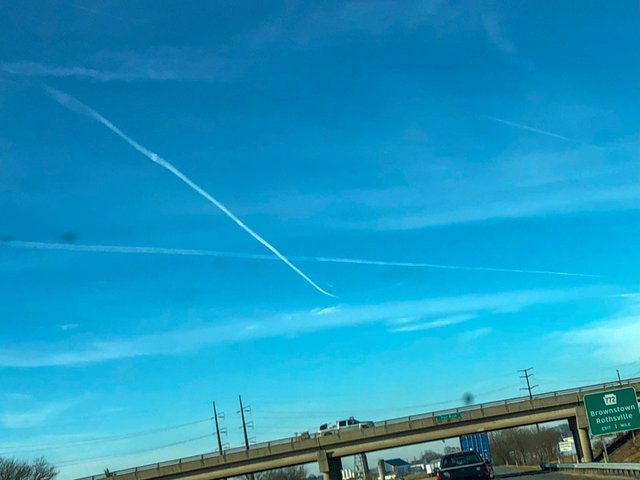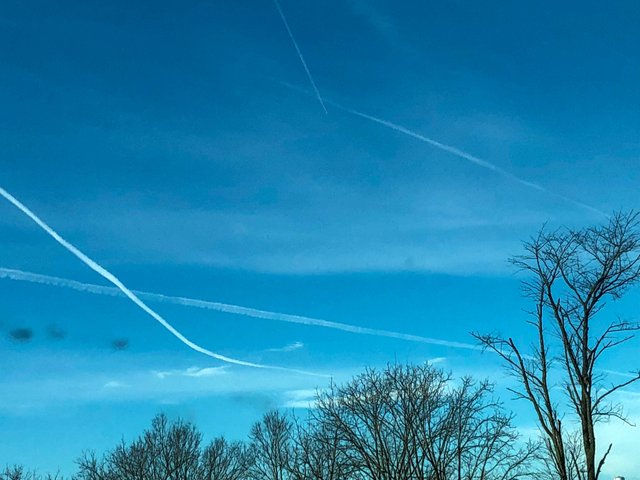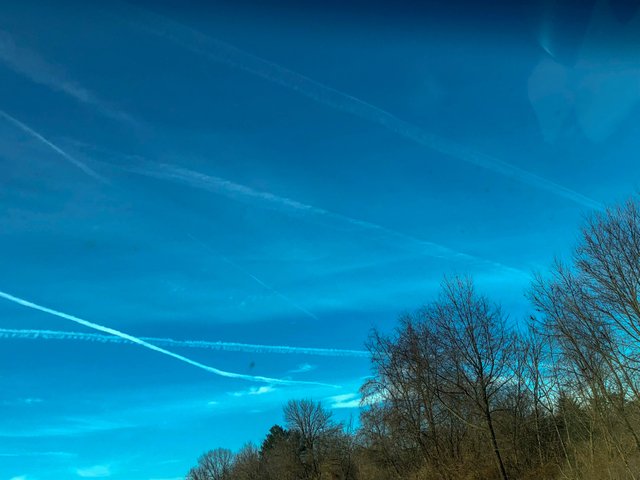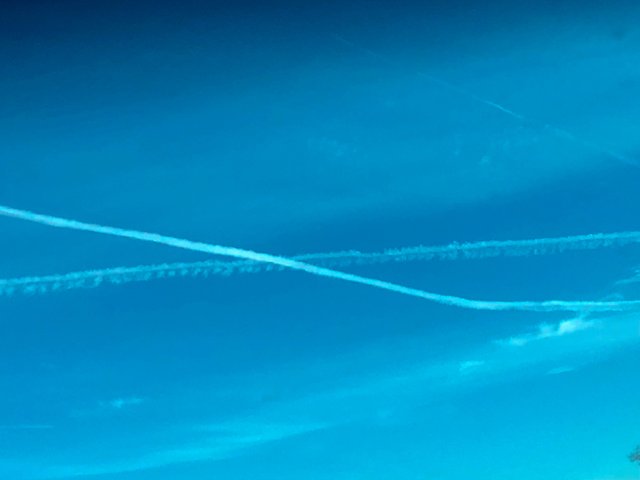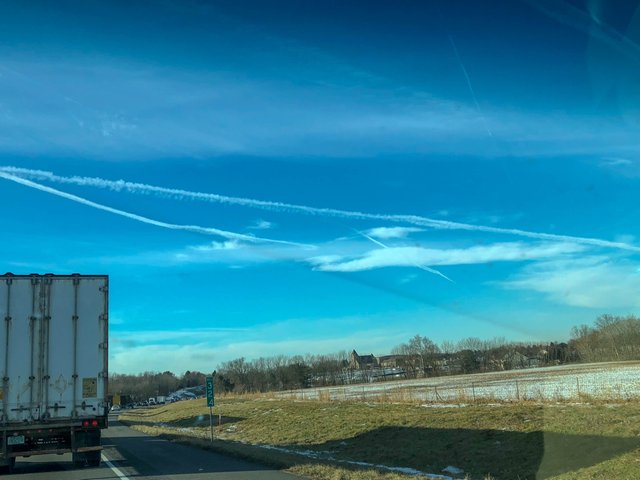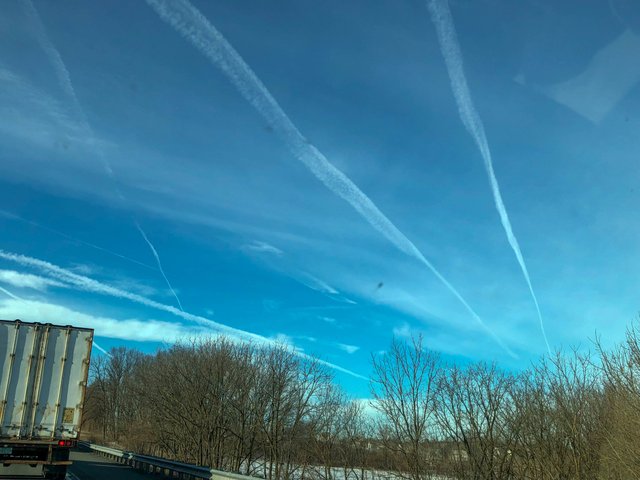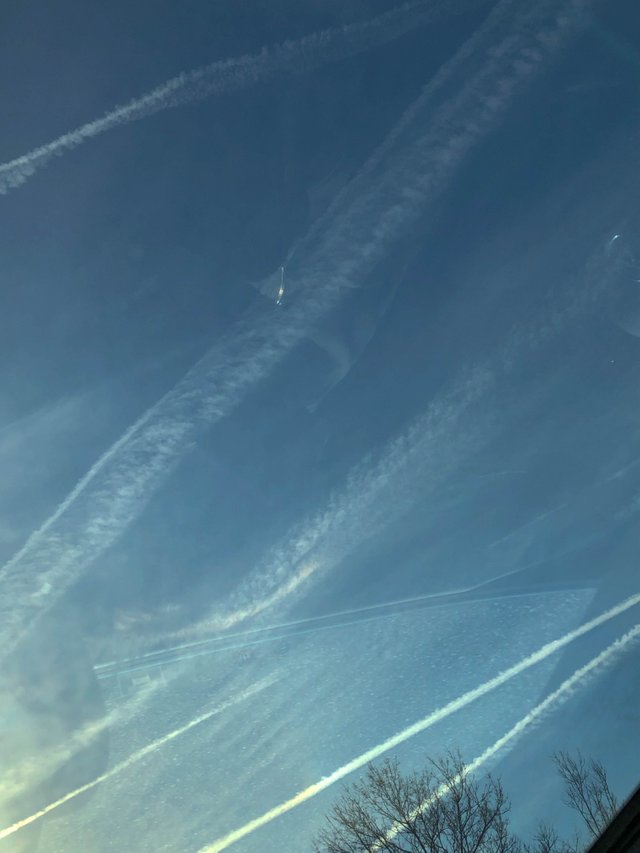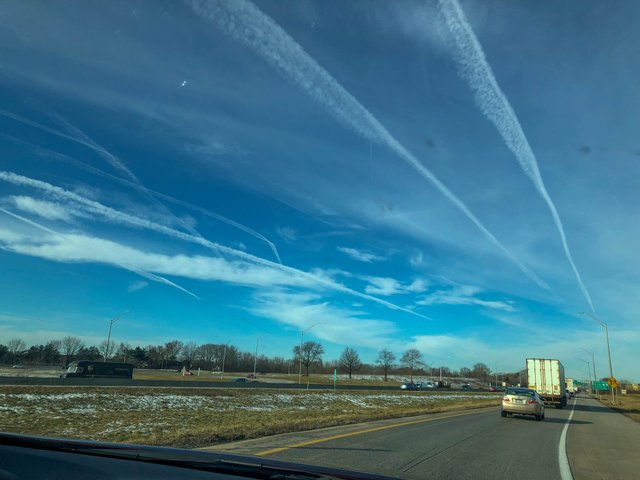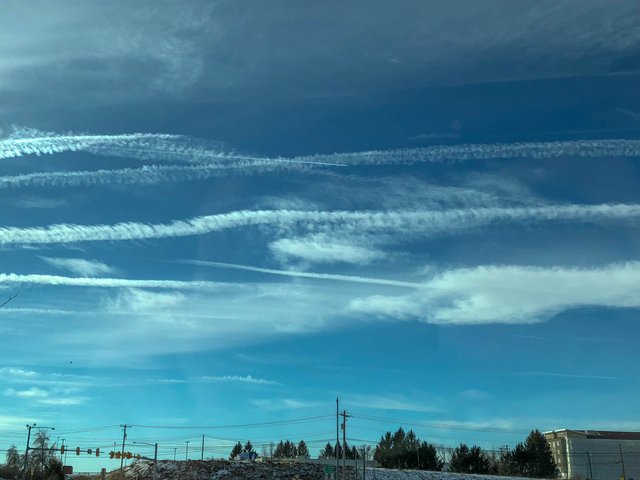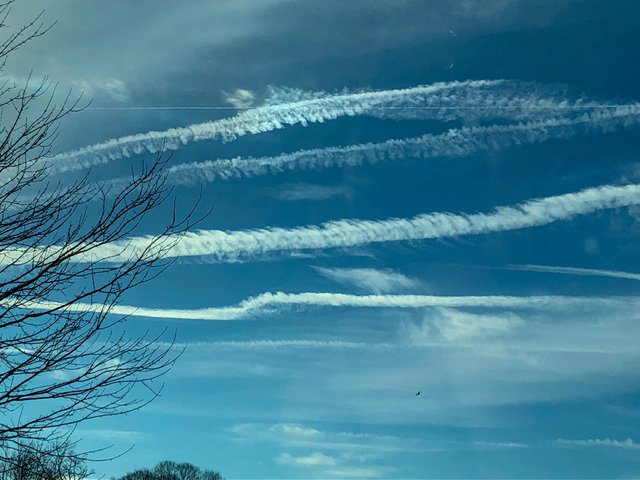 Sure, this must normal... just a flight pathway for aircraft.
All this criss-crossing and unusual looking exhaust patterns.. they are all normal, nothing to consider.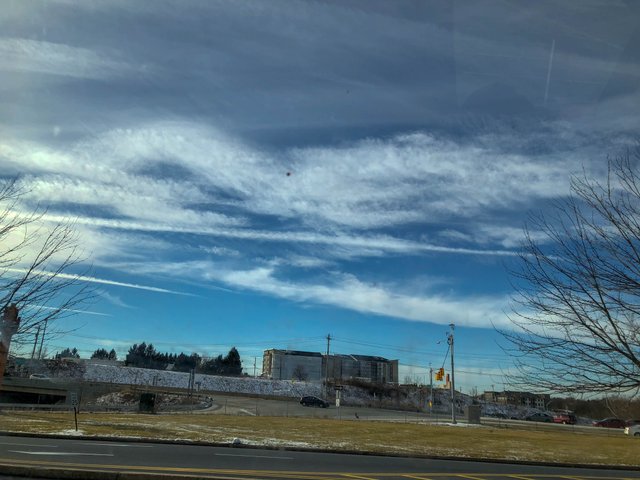 Not too long after, they begin to disperse and spread.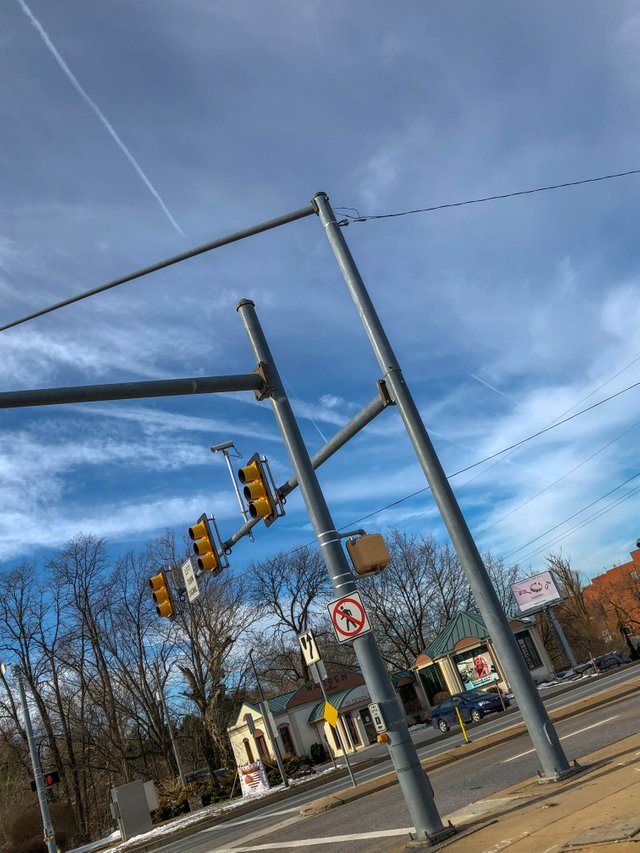 Took this shot just for the moment of camera-inception. If you spot the big brother surveillance at a normal intersection. "Its to stop cwiminalssss, da cwiminalllls!" Ha.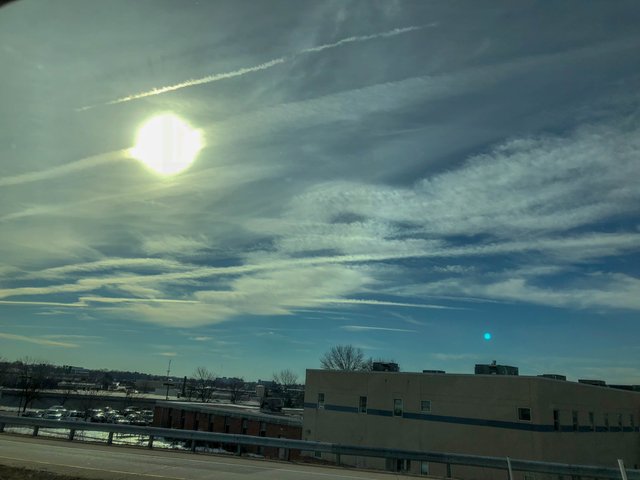 For hours these trails linger above and spread out to cover the entire sky and dim the sun.
Nasty if you ask me, and sometimes I think of how the move the Matrix describes in one scene how man tries to cover up the sky to stop the machines.. but how it being used against us humans in reality.. perhaps the machines and AI are already the bad guys and are behind all this spraying?! HA!!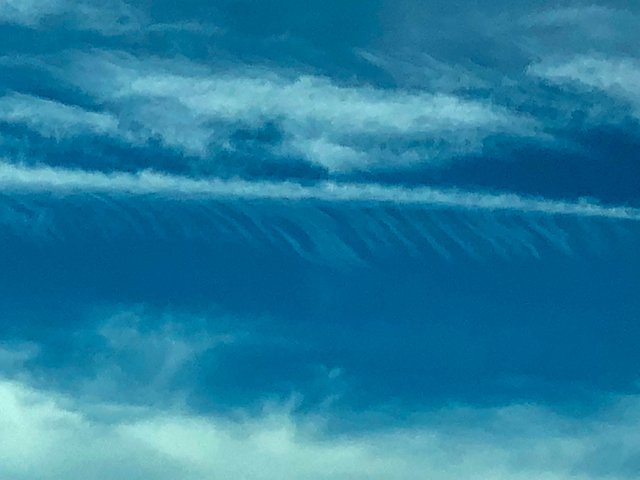 So.. those are natural cirrus uncinus clouds forming off that natural contrail cloud, yeah? Interesting.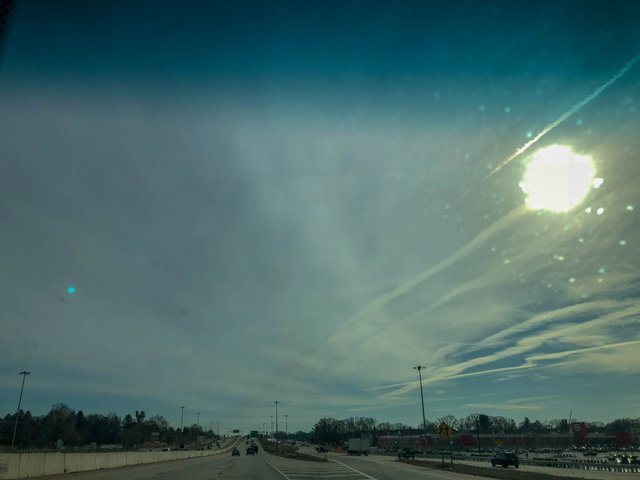 Got to clean the insides of my car windows! Indy hasn't been with us in a whole long while but her slobber still there.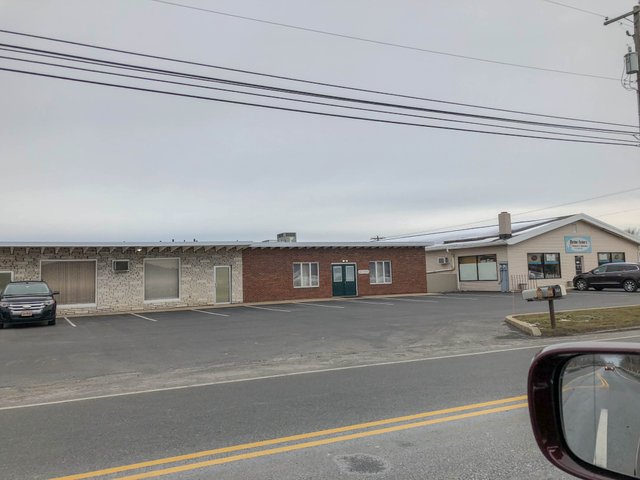 After we had lunch at a diner after our ultrasound.. nice bleak gray skies.. most wouldn't think twice of. YUCK!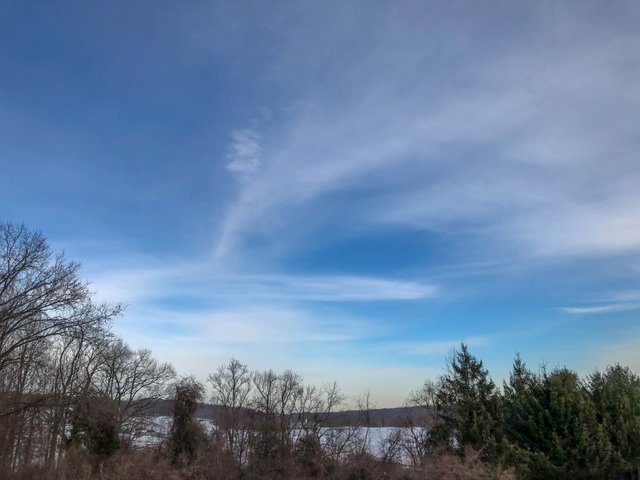 Several hours after lunch, it looks like the clouds begin to fall out on the Northern Flank.. but seemingly because the spraying operations like to follow the track of the Sun.. for some reason undeclared.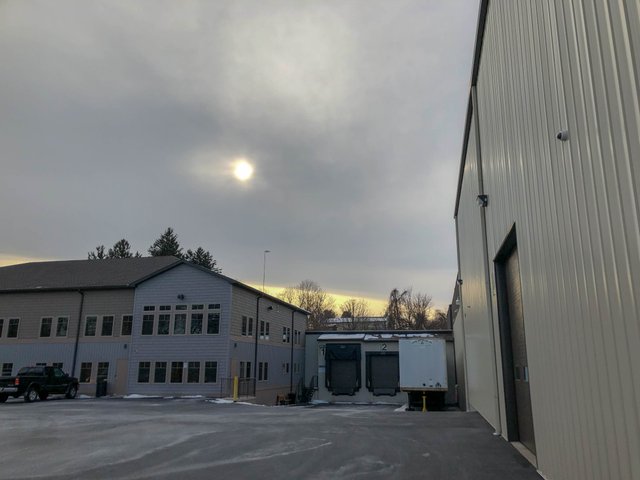 Heading into work that Thursday, the "natural" cloud canopy can be seen diffusing the power of the Sun.
Today, Sunday.. we are expecting a bit of Wintry mix here in Southeast Pennsylvania. Hope it isn't laced with that gunk.
I cannot help myself but to hold these convictions.. after the trail of evidence and exposure of corruption which is seemingly endless and the Swamp reaches everywhere.. I cannot go back to docility as a sheeple. No.
I pray to Heavenly Father for health and safety for all, My love @kelsnm and our soon-to-be Son, James.
Stay vigilant!