Over the last few market dumbs I have noticed that DAI has very consistently reacted drastically.
Check out what happened yesterday: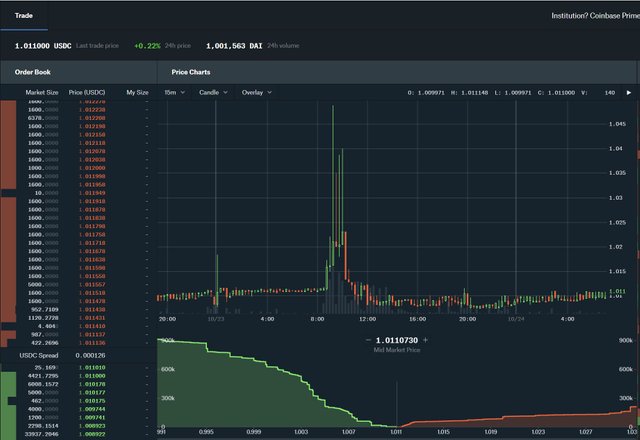 Why does this happen ?
There is a very simple reason to why this happens: In order for DAI to exist it has to be minted via loan. This loan is backed by collateral (ETH). If the collateral loses value loans become under collateralized, which allows anyone to buy the collateral at a 15% discount. That however requires DAI. So when the collateral price moves down, some loans tend to hit the limit, which makes people buy the DAI to pick up the extra value to be had.
Thus every time the markets move down drastically this effect happens.
You can capitalize on this by simply buying up DAI when it is at or below $1 and sell it when it is above $1.0 + x, whatever you think that margin may be.