Dad Tip of the Day: Create memories by doing special trips or experiences that your family will not soon forget, such as camping.
I can remember a large number of great family memories from my days growing up. One of the highlights was visiting a river house a handful of times a year. We also took some epic road trips from Michigan where we lived to California where most of our family lived, which pretty much took the whole month of December! Then there were fishing and camping trips that I will never forget… so many great memories!
As a dad, I now get to form these family building trips any way I would like. We have already started doing the same river house trips from when I was a kid, and this last weekend, I continued preparing the kids for future camping trips by camping out in the backyard!
My kids are still pretty young, so camping is a difficult thing when they have so many needs. There is no way I will be able to get my wife out there into the great wilderness until they are a bit older, but still, I want to get some practice in so we are ready! During last week, my son Jacob asked if we could go camping in the backyard, which we had done one other time before. Well, of course buddy, let's do it!
We ended up pitching the tent in the afternoon and then hung out and played in the tent for a little bit. Kendra, who is 9 months old, enjoyed that a lot. We stayed outside and ate dinner in the backyard near the tent as well. It was fairly hot on Saturday, so we ended up passing on a bonfire this time, but Jacob has hung around those quite a bit already, so that was nothing that would have been unique. When the sun started going down, Kendra and my wife headed in for the night, and my son and I played some more, read stories with flashlights and then slept to the sound of crickets. Here are some pictures: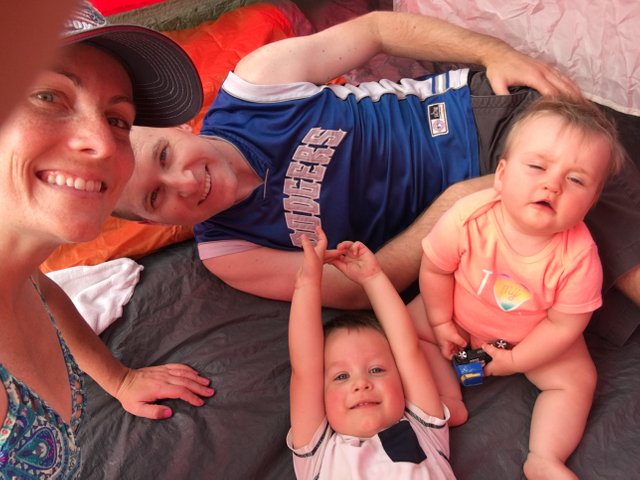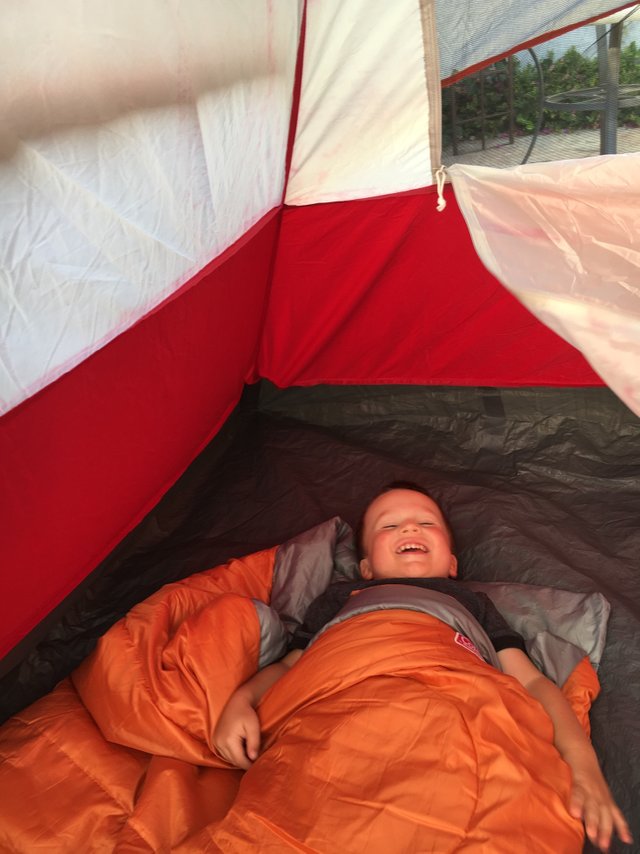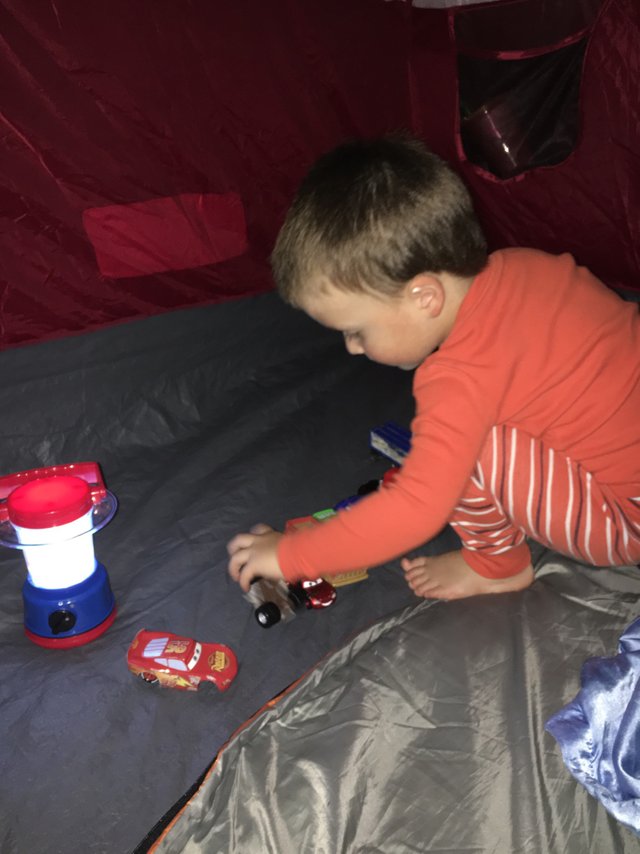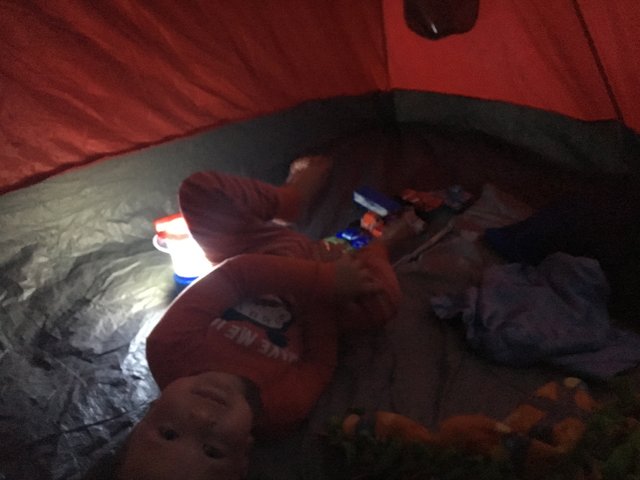 Jacob had a great time and has been talking about the fun time camping in the backyard quite often. I can't wait until he is a little older and we can get out there in the woods for multiple days in a row!
Thanks for reading!
Brian