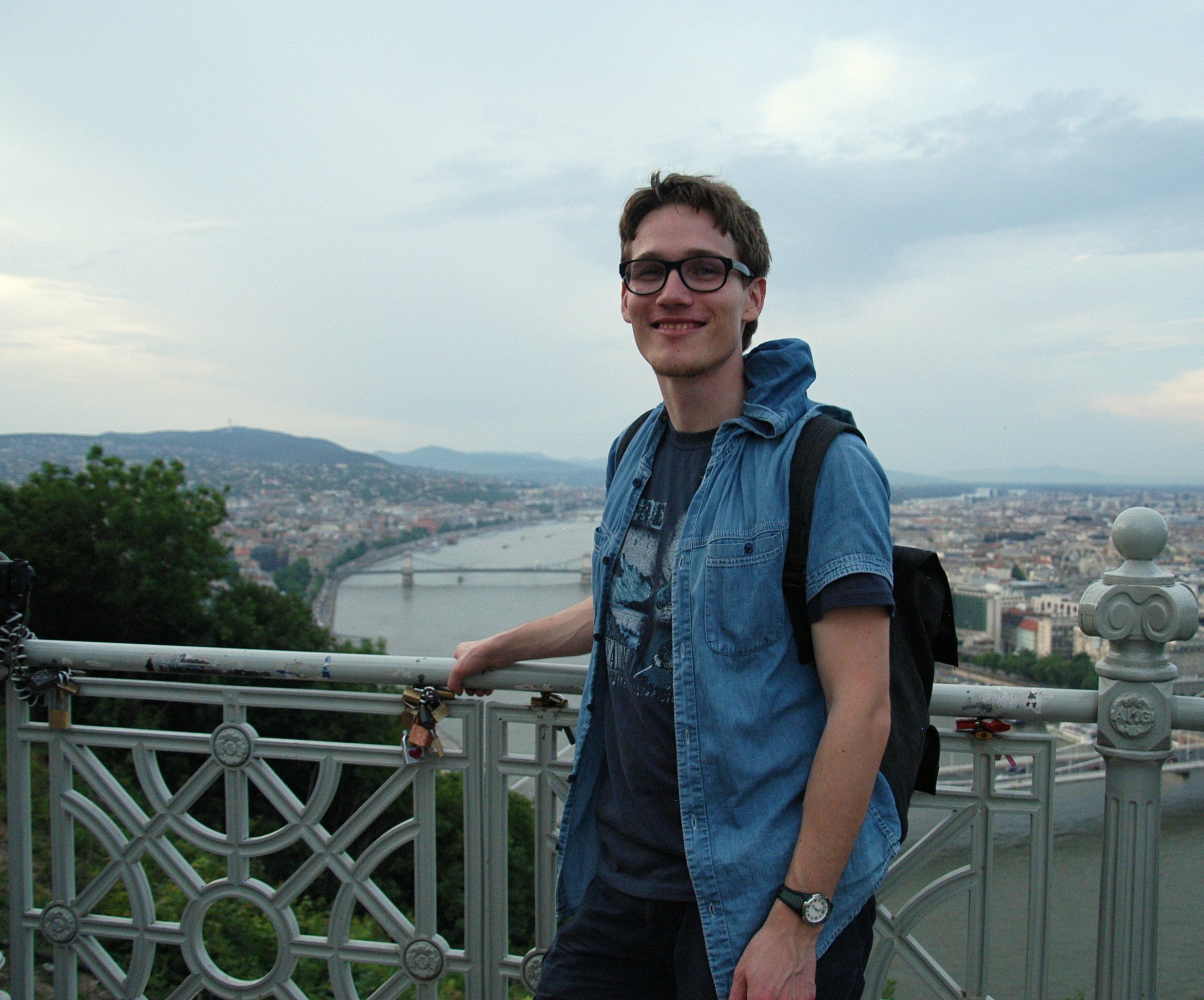 Hi everyone! One week ago, I spend a weekend with my GF, my sister and her boyfriend in Budapest, Hungary. On the photo view from Gellért Hill, (Gellért-hegy, Danube river in the bacground).
Interesting fact: The hill was named by st. Gellért, who was after death of king Stephan thrown down by the rioted people in a barrel from this mountain.
There were lot of furious turists around, fortunately, I did not meet the same fate. :-)
---
Hoj všichni! Minulý víkend jsem strávil se svou polovičkou, sestrou a jejím přítelem v Budapešti, v Maďarsku. Na obrázku pohled z Gellértova vrchu, ( v originále Gellért-hegy, V pozadí řeka Dunaj).
Zajímavý fakt: Kopec byl pojmenován po sv. Gellértovi, který byl po smrti krále Štěpána rozlíceným davem svržen v sudu z hory.
V okolí bylo spousta agresivních turistů, naštěstí mě takový osud nepotkal :-)