Together we stand, Divided We Fall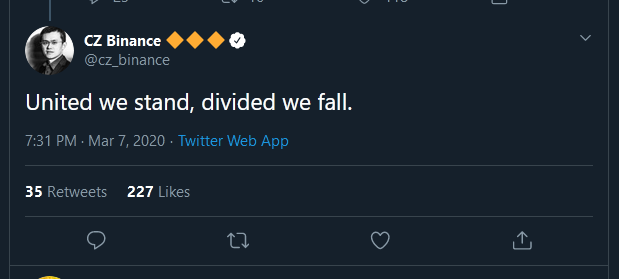 Let's work together, eh? 😂 If they mean working together with @justinsunsteemit, that's going to be a hard pass from me. Not going to lie.
Took my proxy off @stop.token today and voted the top 30 witnesses, because I want that lovely @steemitboard badge.