Source, theabyss.com

The ABYSS DAICO:
Click Here For More Info!
This is the first DAICO, something that Vitalik Buterin proposed a while back to make investing in new projects/ICOs safer and more fair to everyone. You can read about that here:
https://www.coindesk.com/vitalik-new-idea-icos-tested/
What Is A DAICO Explained
https://cointelegraph.com/explained/what-is-a-daico-explained
What is DAICO?
DAICO is an innovative fundraising model (suggested by the founder of Ethereum, Vitalik Buterin) that merges some of the benefits of Decentralized Autonomous Organizations (DAOs), aimed at upgrading and making the initial ICO concept more transparent and secure. The Abyss Token Sale is an advanced and improved DAICO model, allowing token holders to control the fund withdrawal limit, also providing an option to vote for refund of the remaining contributed money in case the team fails to implement the project, with Oracles (appointed industry leaders) acting as arbitrators. Read more here.
As you know during Pre ICOs, big investors/whales get massive discount bonus. This caused them to dump for profits right after the Tokens are list on exchanges. I know this DAICO will do greatly because everyone will pay the same price per Token during ICO and there is not a Pre ICO. Soon DAICOs will be the new ICOs! I will do 10ETH which is the MAX for everyone during the first 7 days, after that there is not a max limit.
The community size as of today is huge!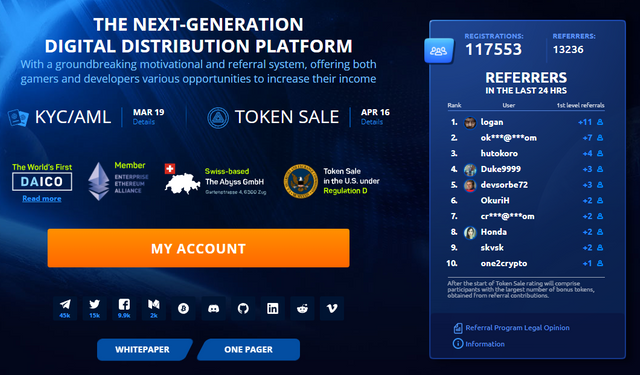 Source, theabyss.com
117,553 Registrations
15,600+ Twitter Followers
45,595 Members In Telegram Group
9,975 Followers On Facebook Page
2,000+ Followers On Medium


Source, theabyss.com
Meet The Team Behind The ABYSS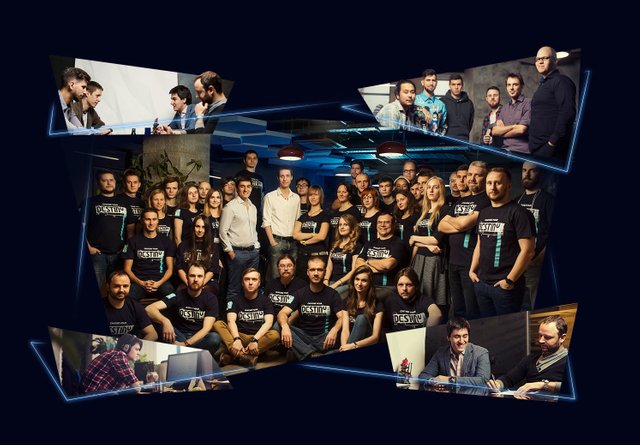 Source, theabyss.com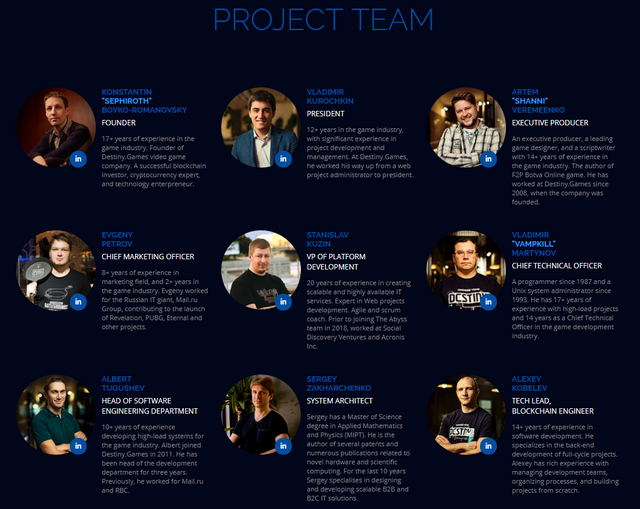 Source, theabyss.com


Source, theabyss.com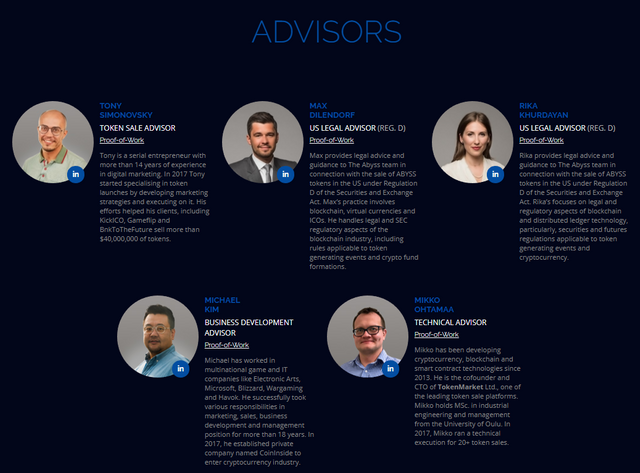 Source, theabyss.com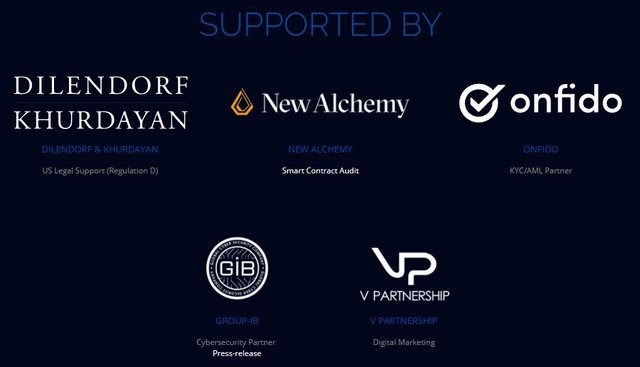 Source, theabyss.com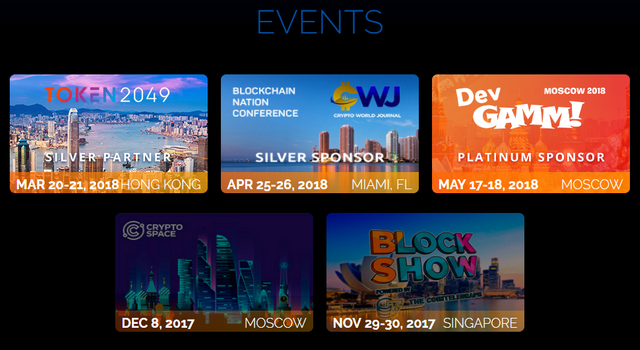 Source, theabyss.com
Important Links:
WhitePaper: https://theabyss.docsend.com/view/nff9r2c
Twitter: https://twitter.com/theabyss
Telegram Group: https://t.me/theabyss


Disclaimer: I'm not a financial adviser, not a professional trader, and nothing I say is meant to be a recommendation to buy or sell any financial instrument. Don't invest money you can't afford to lose. Always do your own research.