Is SolarCoin going viral?
Sometimes I really wonder: is crypto insane? Fortunately, In an age of social media, it's possible to assess even that. Yup: we can ask - how viral is this damn thing? That has a big impact on price, so let's do it for #SolarCoin.

SolarCoin's Twitter followers - around 200 new followers per week
In an era where many - perhaps most - buy and sell digital currencies for seemingly irrational reasons, social media reflects passion, and we can look at that to understand how the emotional waves of the internet are ebbing and flowing. 
So: how viral is SolarCoin? 
Six months ago things were pretty quiet. Mentions of SolarCoin were difficult to find. Some old news on Google, a few twitter feeds and a fairly quiet facebook group, and good 'ol Nick Gogherty explaining his concept to a few vloggers on Youtube. 
Is that tumbleweed we hear?
Fast forward to early 2018 and things are starting to improve. Bloggers (like me) are beginning treat solarcoin as the basis of their posts, particularly on Steemit. Fancy explainer videos are starting to appear. This month a brand new official SLR twitter feed - SolarCoin News popped up and is doing a fine job pumping it all out SLR news and related commentary. The SolarCoin affiliate programme appears to be taking off with various new platforms have apppeared for onboarding new users. And there are busy Slack, Facebook and Telegram groups.
So things are getting busier, which is obviously great. Spreading any meme online requires significant production of materials to share, tweet, blog, post, like, comment on. So the more, er, stuff there is, the merrier.
It's also instructive to look at how online interest compares to other cryptocurrencies. In the examples below I've compared SolarCoin to other energy cryptos, but you could do similar using the trends.google.com function. 
Below we can how many people are using searching for particular terms: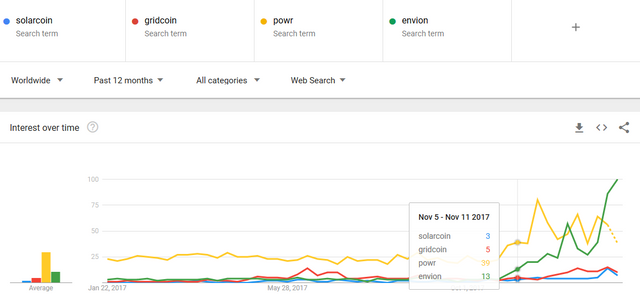 Obviously, SolarCoin is not the top of the energy coin agenda. With 100 google searches a day, significantly lower than 'market leader' POWRs. However, things are definetely improving.
It's also instructive to find out where people are searching for 'SolarCoin':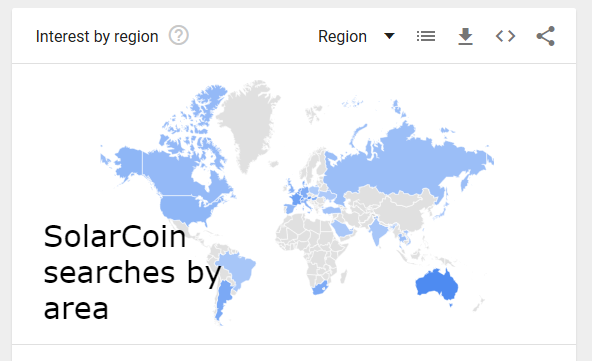 Perhaps surprisingly Australia has seen the most interest, and a noticeable absence in China. 
Compare that to POWRs: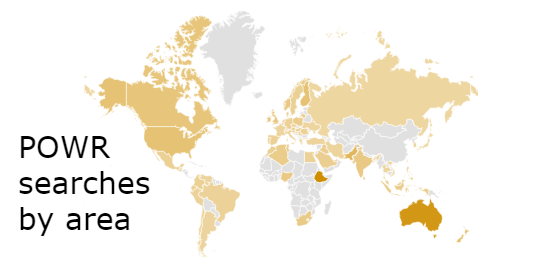 And recent ICO Envion: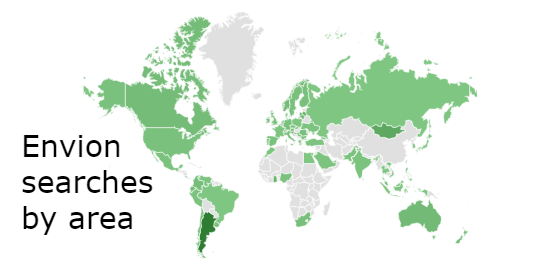 This kind of analysis should help identify where work could be done to spread the message.
So back to our question: how viral really is SolarCoin? 
Well, we can see that things are on the up. Participation in social media is rising on all counts. However, the search volume demonstrates that it's certainly possible to go higher - showing an uncomfortable truth: must do better. 
In the meantime, a big shout out to all those who have been producing and promoting SLR's materials into the viralosphere - keep it up!
If you wanna keep seeing posts like these on SolarCoin then donations are always appreciated! My SLR wallet address is 8KMNbjbqyTjoXSRHiz8mu7oVUVKsNGKea1