I've first heard about Bitcoin 6 years ago from a friend who was really into it. He tried explaining me the benefits, how it works and so on and I only laughed, comparing it to play money on poker sites. I guess that for many of us that was our first response to "internet money".
3 years later when I found out by coincidence that this "play money" value went up to $1000 I changed my view in an instant. Funnily enough I didn't educate myself about it, I didn't understand the blockchain, decentralization and the possible future applications of it. I was motivated by making free money!
Since I didn't have much money and no understanding of how to make money from trading I found the next best thing, MINING!
I started mining on my gaming PC and started making a few dollars a day. Than I discovered "What to mine calculators" and imagined making a fortune with it and decided I would invest everything I had at the time, about $2000 into graphic cards and got me 4 very expensive Radeon cards and off I went.
At that time new so-called SHIT-coins were being released daily, they didn't bring anything new to the table except for a different name but I didn't care. I mined them all for the first couple of hours and sold them at the first opportunity and made decent money from it.
My best one ever was HunterCoin (https://bitcointalk.org/index.php?topic=435170.0)
I was there the first second when it was out and decided beforehand to try to solomine it and got extremely lucky. Every pool out there had problems with wallet syncing and for a couple of hours I got A LOT of blocks on my own.
I also liked the game that ran on that blockchain. Well it was a shitty game for sure but you made free coins by walking your character around and picking them up and I always regretted not doing it for weeks instead of a couple of hours because later it would have turn out very profitable.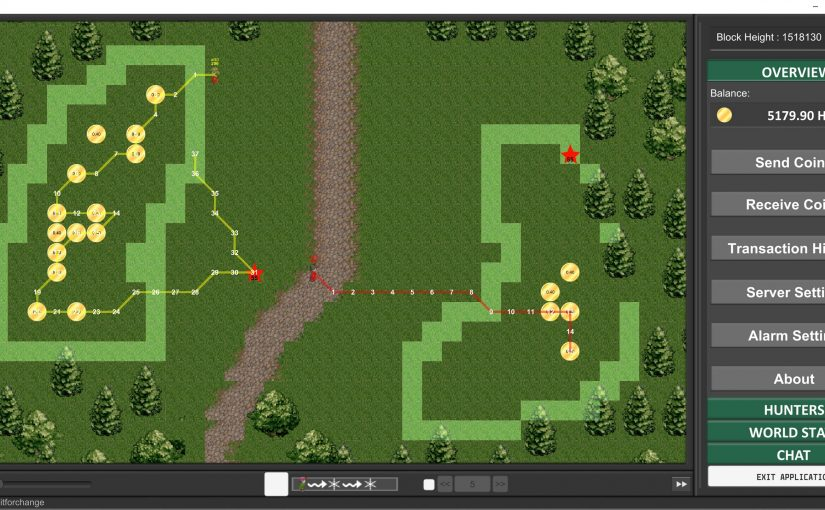 In the next post I'll write about how my greed made me lose most of what I made in a couple of months.