Infrastructure in Ayia Napa (+)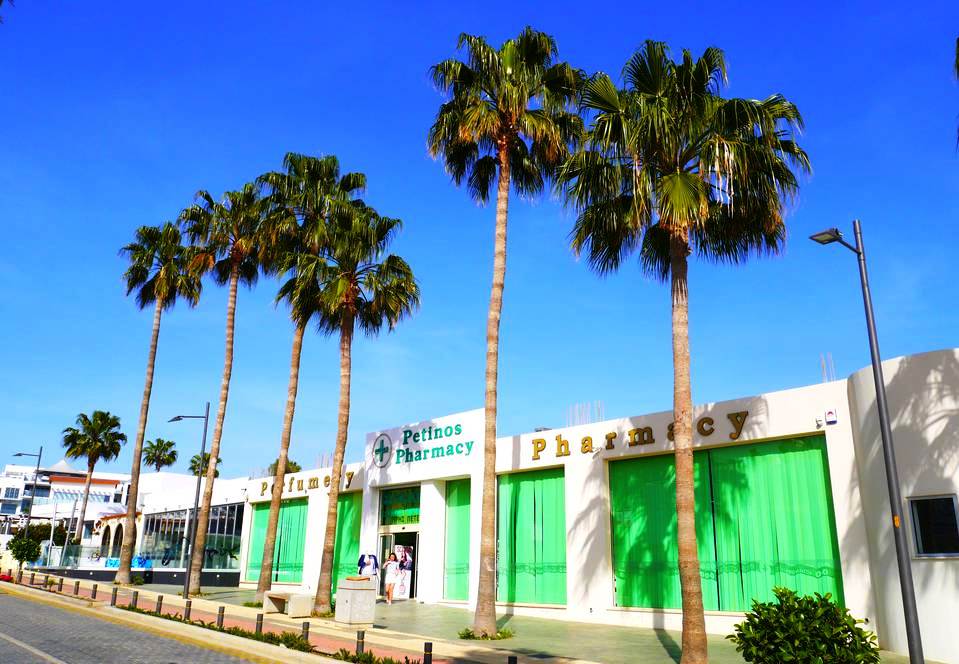 This year, the season in Ayia Napa clearly will begin earlier than usual.
I want to share the important information about pharmacies with the guests of the island . One of the most important questions on vacation is where to go for non-urgent medical help or in search of local cosmetics of the highest quality.
All this can be found in the largest pharmacy in Ayia Napa (on the picture) and moreover - it has already opened its doors to its guests.
A wide range of goods always pleases in this place - a cream from sunburn, pills from the head or something else - a variety of firms and prices will help the buyer with any material status.
The staff here speaks several languages, among which: English, German, Russian, Polish. Convenient, isn't it?
In addition to medicines, there is perfumery and cosmetics of high quality and at a reasonable price. In the light of the spring sun, this picture seemed to me successful and bright, and I share it with pleasure. It's very easy to find this pharmacy - it is 2 minutes walk from the hotel Famagusta towards the port.
Stay healthy and come to sunny Cyprus!
The material is published in the framework of a project that promotes tourism in Cyprus.
I invite you to visit a beautiful resort island.