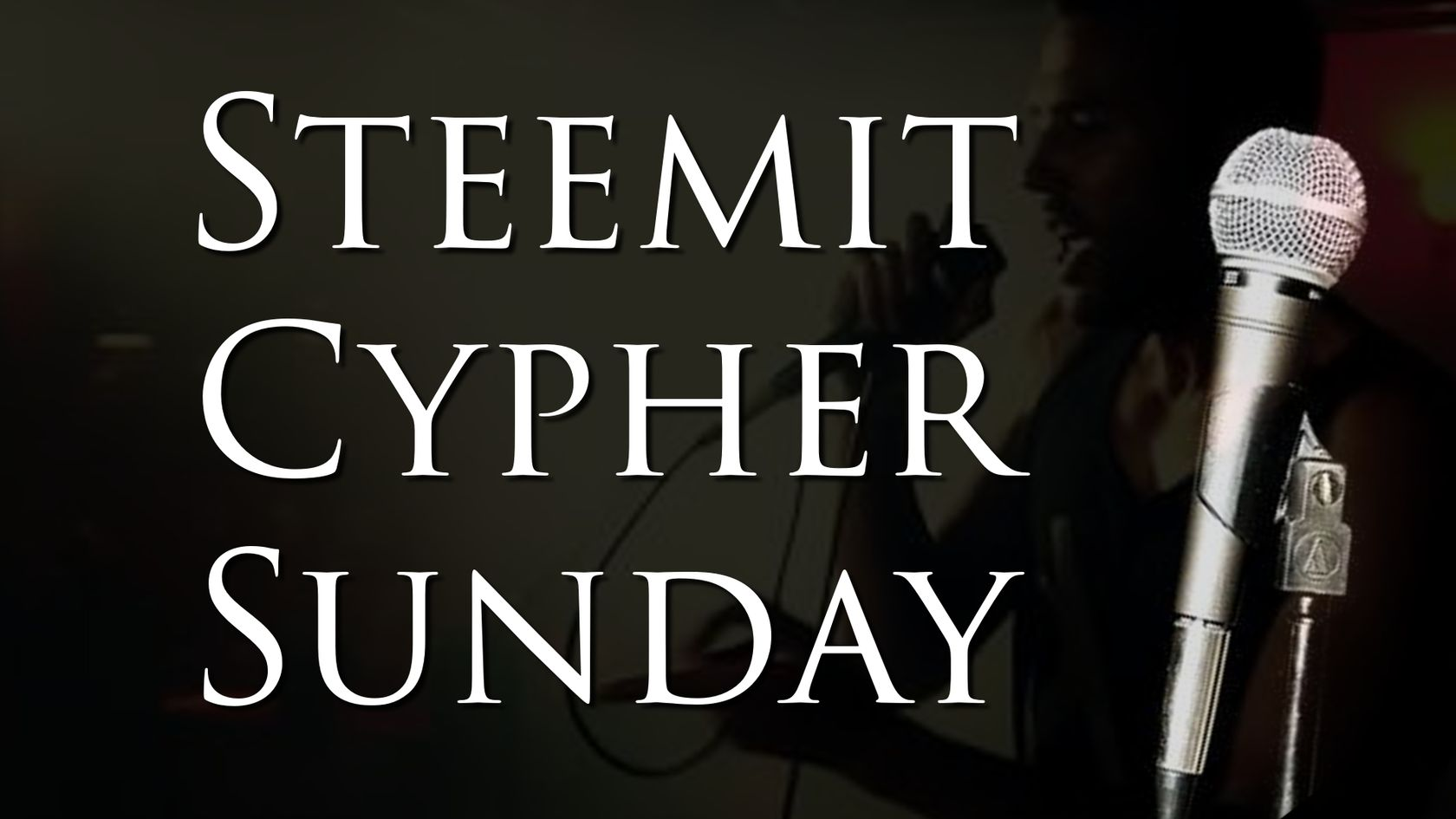 Hi steemit!! Back again with another positive track for #cyphersunday. Check it out and feel free to join in!!
#cyhphersunday is all about inspiring positivity, sharing positive vibes and supporting each other. We're all equal in every way and it can be hard on people at times when this fact is neglected. Much love to everyone. Hope you enjoy my track!
Lyrics
Like me, you want to take care of your family
Just like me, you want to live to see a century
Just like me, you aspire to be all that you can
Surpass all your limits become a different entity
So why is it so hard to see me as a friend
I like to laugh and smile, man we're not so different
The sun shine's on us all ,color is irrelevant,
In this world, we're only different at the skin
Together we're meant to be
---
This is the track with my vocals alone.

Enjoy your weekends everybody!! Peace!!