A Crash and a Flat...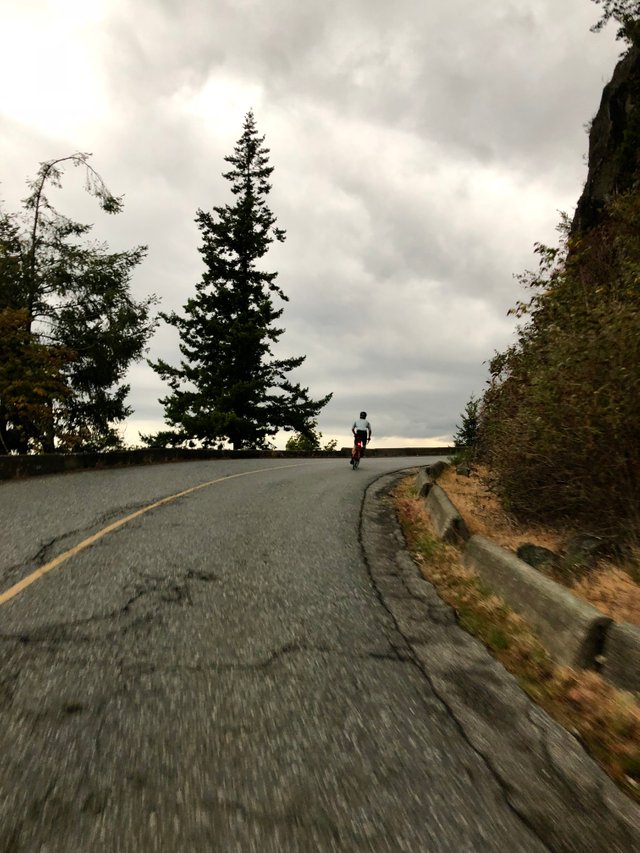 In September I'm participating a Gran Fondo from Vancouver to Whistler - it'll be my first! #fondovirgin
In order to condition for the ride, I need to put in some longer days in the saddle, to ensure my legs are used to putting in that kind of time and distance.
Yesterday, a friend of mine and I went for ride up to Porteau Cove in BC. My wife and I camp in this area each year, its on the way to Squamish and Whistler from Vancouver. The route is beautiful and worth a drive if you're in the area - or better yet, a bike ride. All in all, my ride totalled 97KM's: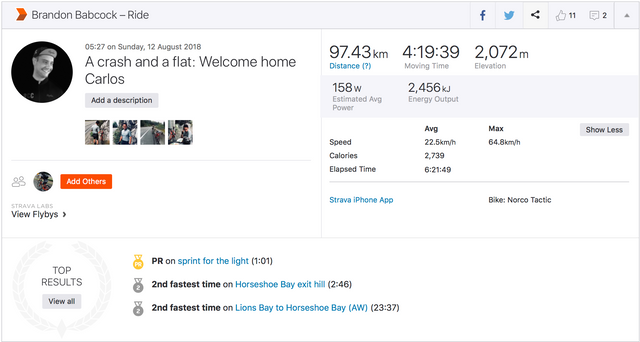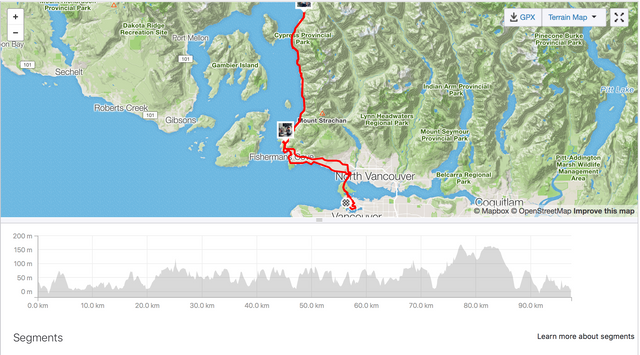 My friend, is quite new at riding, so I was a little surprised he was up the distance. He had a tough time on the hills but on the flats, he is able to keep up the pace. As we were along the way, we decided to head all the way up to Squamish - he was a little tired but seemed to think he could manage it.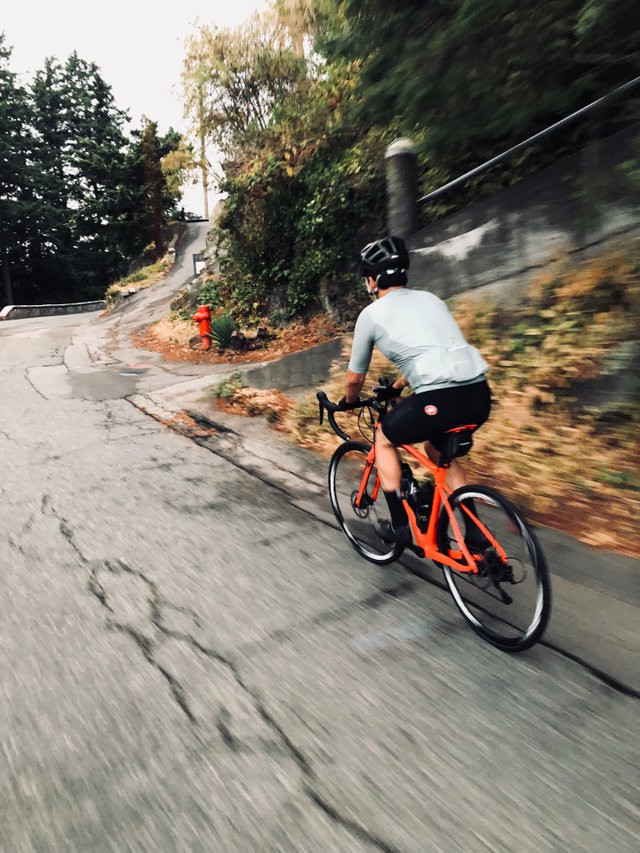 Unfortunately, just after we passed the Porteau Cove exit, he took a slip on a more dangerous corner on the highway. Fortunately, he was not seriously hurt - but in this section, he could have been hit by a car. It was a beautiful ride, but once this happened it was a tough go back home. The guy pushed through, despite some decent cuts and bruises on him, a 45KM ride home!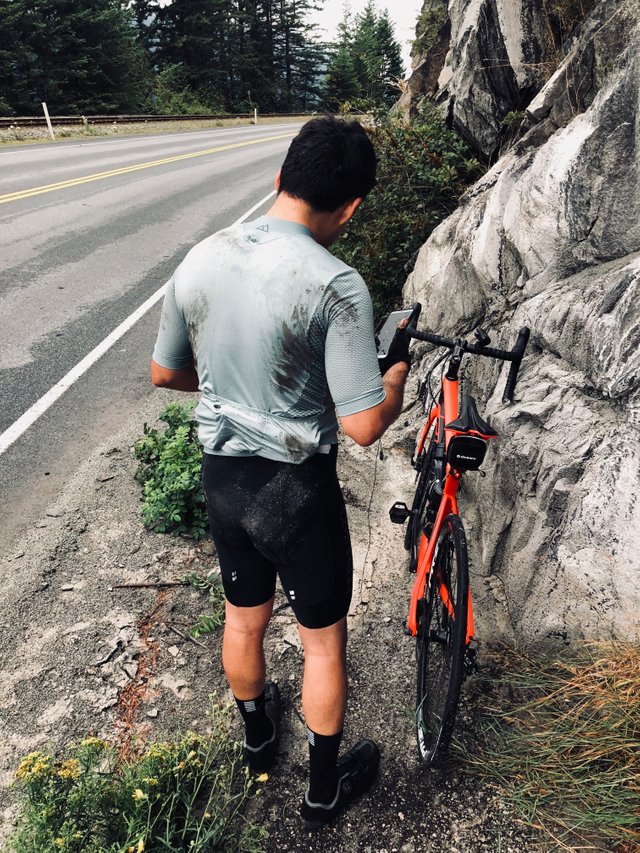 A few minutes after we turned around to head back home, I ended up getting a flat... figures.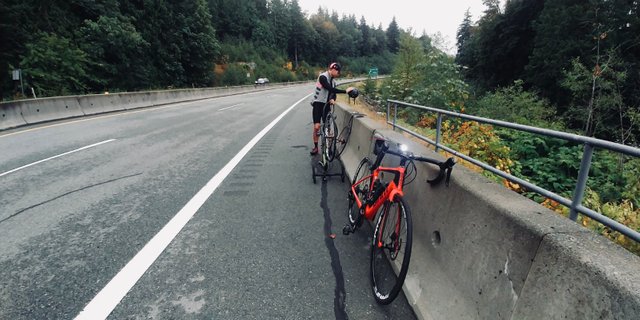 All was made well with a coffee break to refuel and keep us going the rest of the way home.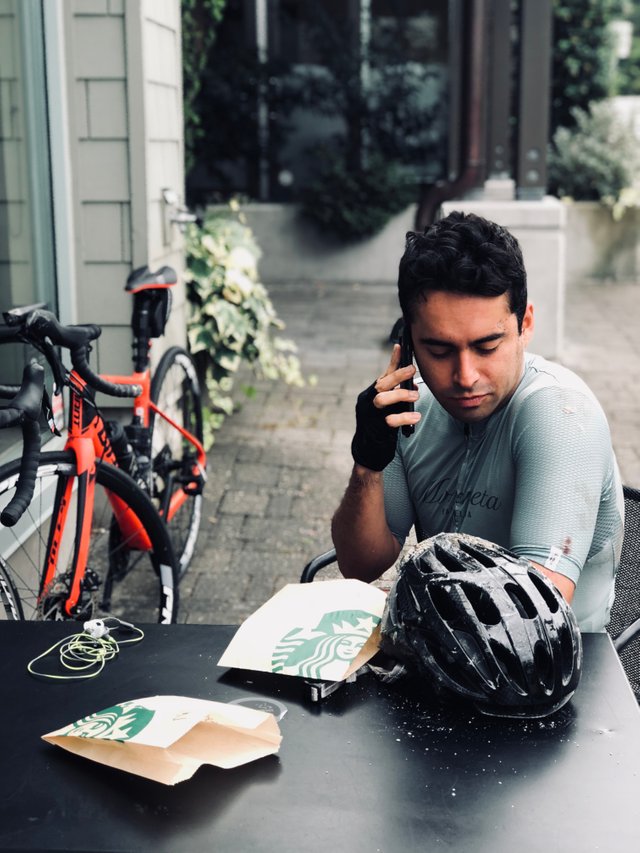 Hopefully, I won't see any more crashes anytime soon (or crash myself!). Although there are always some that happen in Fondos, specially with thousands of participants. I'll keep you on all posted on my next training ride (supposedly cycling up Mt. Baker from the Washington Boarder) and my Grand Fondo ride!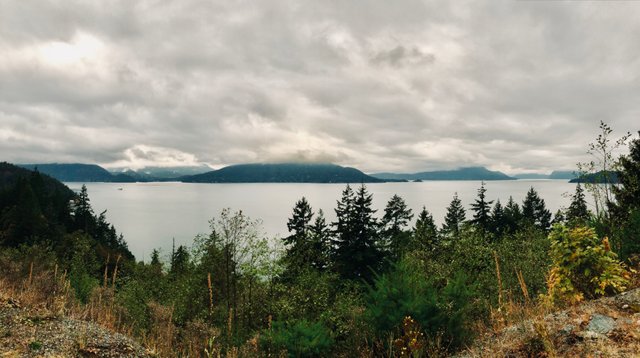 Have a great day everyone!