Stage 1 :
Route Planning
It was the night of 26th October 2016 when I was planning for my first 100 km ride in the southern hills of England. As I arrived in England on 5th September 2016 for the first time, therefore, I was not much aware of the routes which I was suppose to follow during my journey from Gosport (A Small but beautiful town in Hampshire County of Southern England) to Reading (A town in Berkshire county of South East England).
I spent all that night preparing for my trip. Google map was the good option as it gives you the Cycle routes as well. I did some workout on the google map and printed out the hard copies of the route with me. During the discussion with my British classmates about my first 100 km trip, I was told that the roads are very dangerous for the cyclist in UK. One of my class fellow also told me about the National cyclist routes which runs all across the UK. I consider the National cyclist route but what I realized that National cyclist route is much longer and it was not passing through the Southern hills. Therefore, I rejected the idea of following the National cyclist route and remain stick to my plan.
After planning the route I realized that I might not be having the internet and much battery during my trip therefore I should have a standby option as well. Fortunately I was having my Garmin GPS with Great Britain Maps in it and the battery can also run almost 12 hours. So I choose Garmin as my Primary GPS option. Though I was bit afraid due to my first ride of this kind and all alone in a new country but my moral didn't go down. Therefore after doing my route Planning I focused on my kit and bike maintenance.
Bike and Kit
My bike was a newly bought, Specialized Sirrus Comp bike therefore I was not much worried about any upcoming fault during the journey as the tyres and tubes were new but still I took following accessories with me:
Bike Puncture Repair Kit
One Extra Bike Tube
Mini Bike Pump
Small Bike Tool kit
Picture of my bike One night before my 100 km Trip
Apart from bike accessories I took following list of equipment in my rucksack:
Water proof jacket (most of the time wet weather in Uk)
Energy Bar
Chocolate
Almonds
Water Bottle
hard copy of google map
A Gift for my 2 years old nephew :)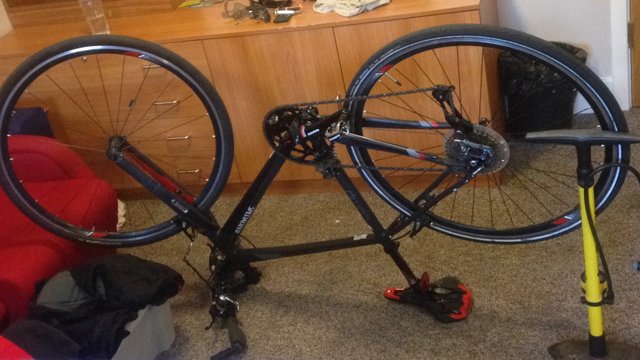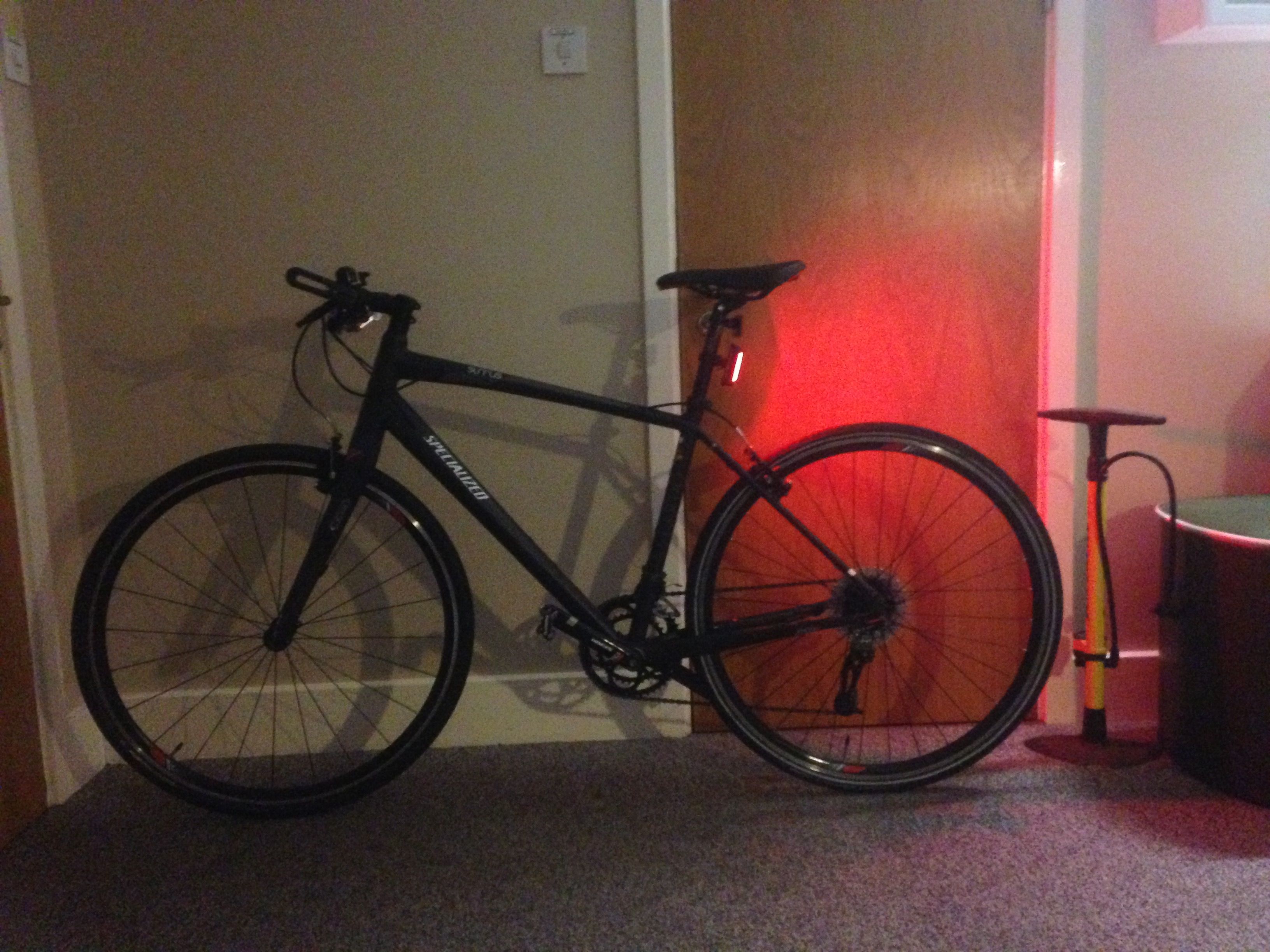 Pre Ride Checks