My friend and riding companion just left. Actually it was me who left him in Salinas, where he boarded a train back home to Seattle. I knew this would happen eventually, still it feels weird to me continuing this journey by myself. 
His name, by the way, is Horizon Shine. Not too many people out there who go by that name, which is why he didn't want me to mention it while we were still touring together, so his whereabouts and activities wouldn't be broadcast all over the net while he was still engaged in them.
At first we were just going to ride to Victoria together, from where he wanted to take a ferry over to Seattle. But then he got excited about showing me some awesome places on the Olympic Peninsula... then we were gonna enjoy Portland together... then we went on to visit Stefan in Orleans... and we really wanted to ride through the redwoods... then we had to cross the Golden Gate Bridge to draw a line under such a successful ride. In the end we went all the way to Santa Cruz together. But by then it was certain: Salinas would be his last stop.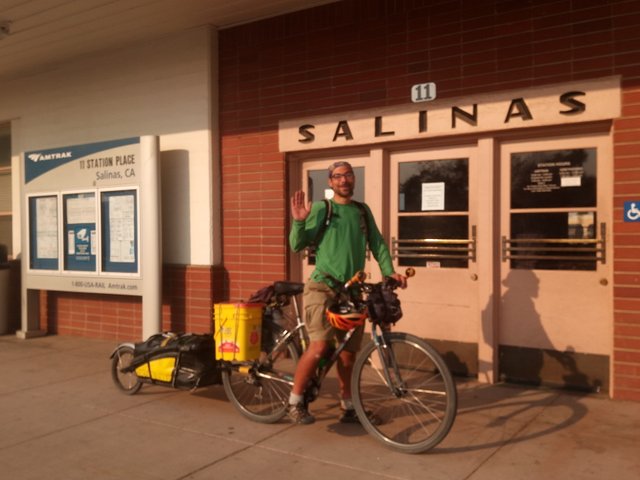 Golden Gate, Santa Cruz? I haven't even gotten to those parts of the adventure. But before I continue where I left off, I want to send out a big Thank You to Horizon for riding with me all this way, and making this trip as fun and successful as it was. Thank you Horizon, your companionship is much appreciated, and will be greatly missed.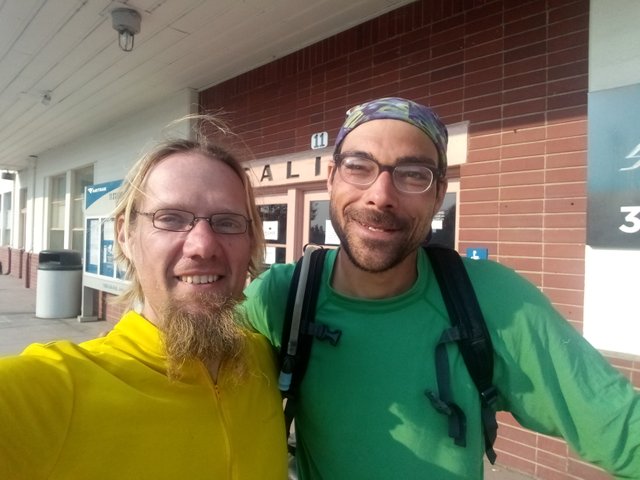 If you'd like to read my bike trip in its entirety, check out the rest of my posts in the Cascadia to Aztlan series:
Please check out these great communities I'm contributing to: 

#ecotrain | What is EcoTrain | Discord Community

#cyclefeed | Introducing CycleFeed | Discord Community

Join us on Discord