Have you ever been in a place where everything seemed so intensely captivating that you didn't notice how time flies by? Our time in the region of Orleans, or "the Rivers" as the locals call it, was an excellent example for this.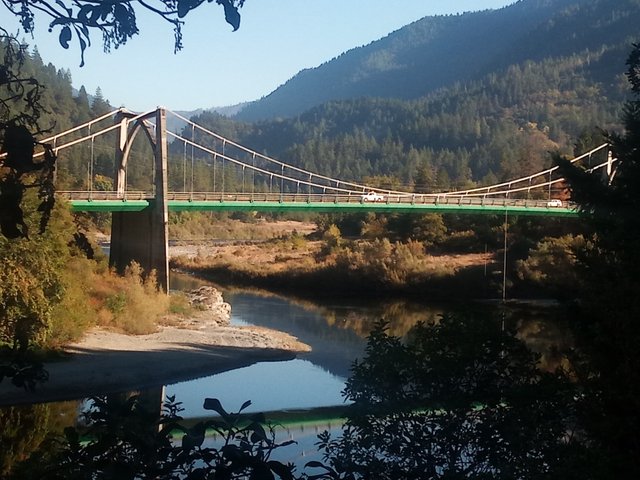 Wanting to visit our fellow earthshipper Stefan was high on the priority list, and being roughly halfway on my journey to L.A. it seemed appropriate to stop here for a bit longer. But little did we know what wondrous beauty and exciting projects we would come across, every single day in this gorgeous valley of Northern California.
Earthshippers' Reunion
All three of us, my unnamed traveling friend, Stefan our host in Orleans, and me, met at the Earthship Academy in Taos, NM. As a classmate with an ongoing build, we felt it was our duty to lend Stefan a hand with his project. In the end we completed the fifth course on his tire wall, dug a trench for his cooling tube, we even helped him carry it up a steep hill. Plus we scored a bunch of tires for the next course, after helping him change the clutch on his truck and put the transmission back in.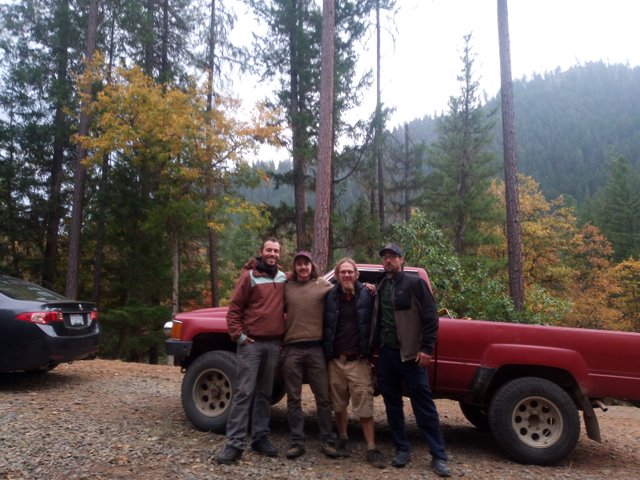 We would have gladly done much more, but there were so many things to do, places to go, sights to see, and people to meet... Much more than what you would expect from a place as remote as this.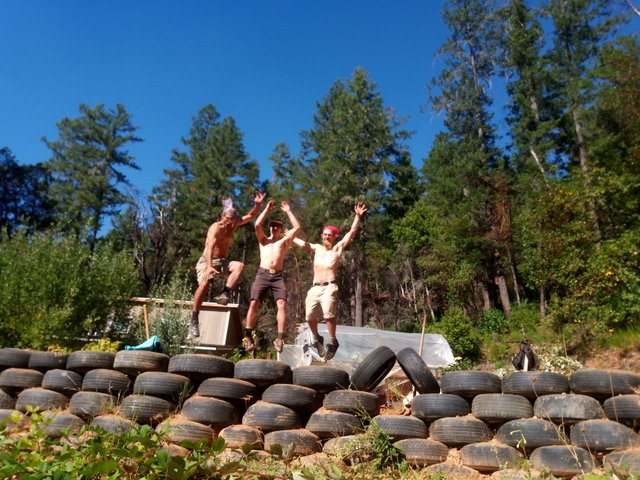 Farms and Orchards
One thing of particular interests were the farms and orchards we got to visit. As it turns out, another good friend of my cycling companion happens to be living and working at one of them... and not just any farm, either.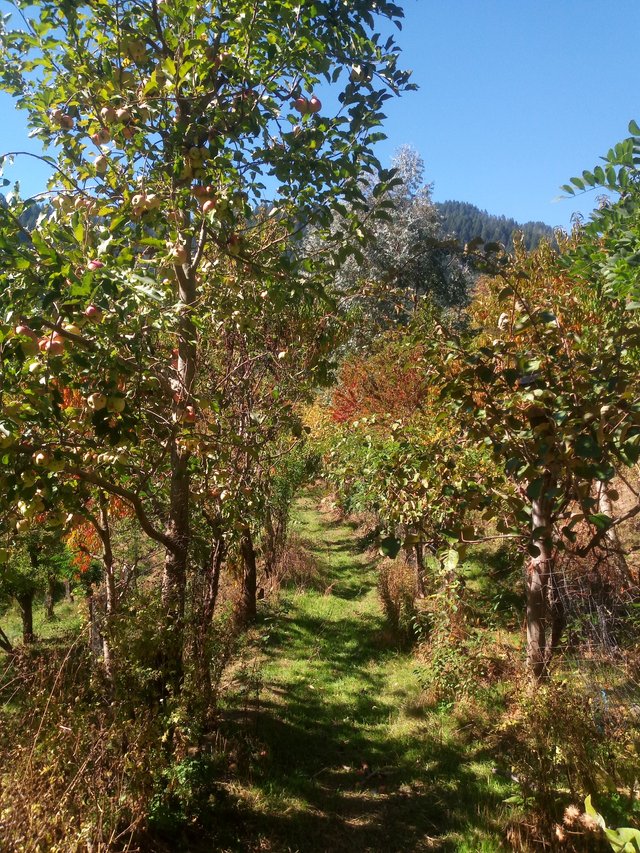 At Rolling River Farm there are literally thousands of varieties of plums, persimmons, pomegranates, and that's only the P's. Their apples and pears are delicious too, let alone the figs and grapes. Around this collection of fruit trees, there is a whole farmstead, complete with turkeys and goats, all on the beautiful banks of the Klamath.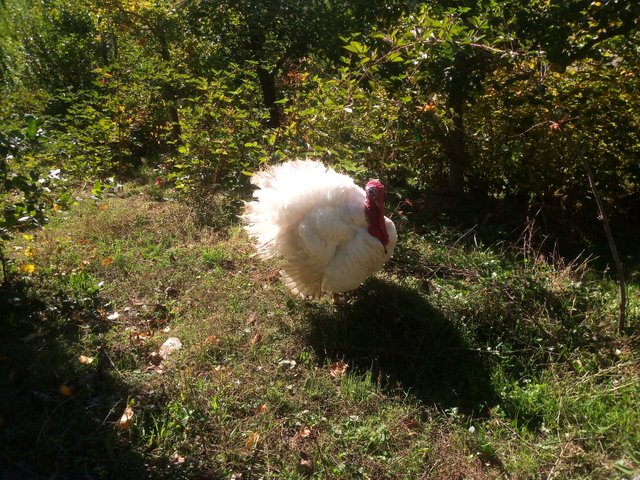 Salmon River Excursion
While Orleans lies on the Klamath, it was the Salmon River, one of its tributaries, that had been talked up ever since we arrived. It was hard to imagine that anything could be even more beautiful than the immensely picturesque Klamath valley, so we were not in a big hurry to see it. Once we made our first trip though, we knew we had to go again. At first we drove out there with some friends for a simple picnic, climbed around on the rocks, and on the way back we rode a section of it on bikes.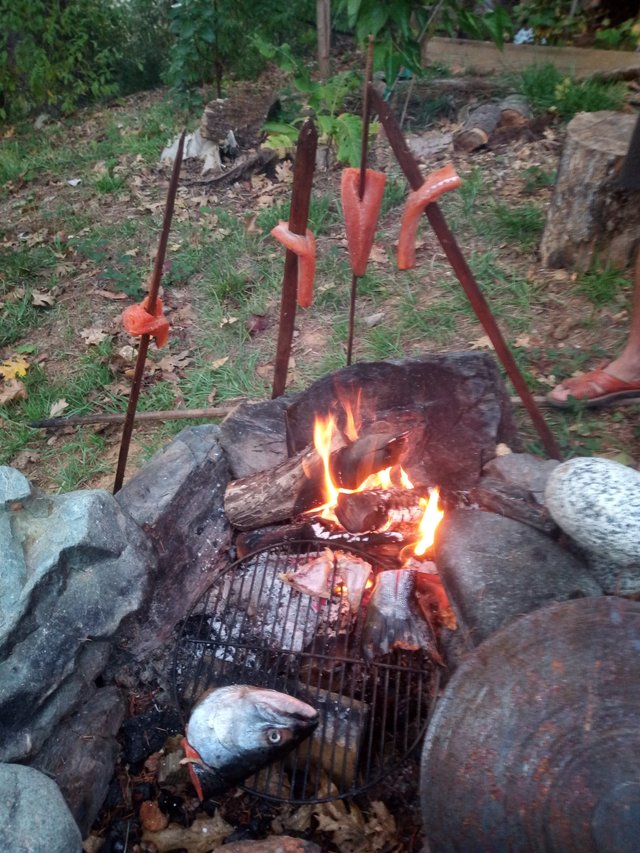 Music on the River
The second time we got to visit the "towns" Forks of Salmon and Cecilville, explored a cave, got a glimpse at an off-grid intentional community, and got to listen to some fantastic live tunes by some excellent musicians. One of them just happened to be our friend Stephane, yet another classmate from the Earthship Academy. It was with him I built the retaining wall in Mexico this February, so it was especially nice to see him here.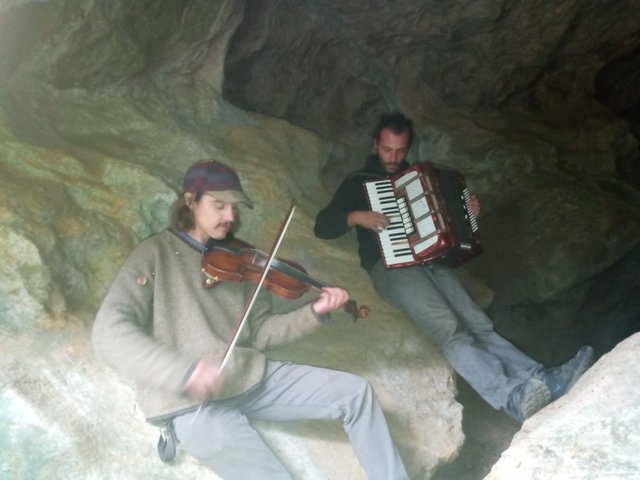 Time to Roll On
Eventually we started seeing the same autumn colors on the trees and bushes as what we left behind in Oregon. Yes, Fall had caught up with us, and it was time to move on, roughly onto the second half of our trip.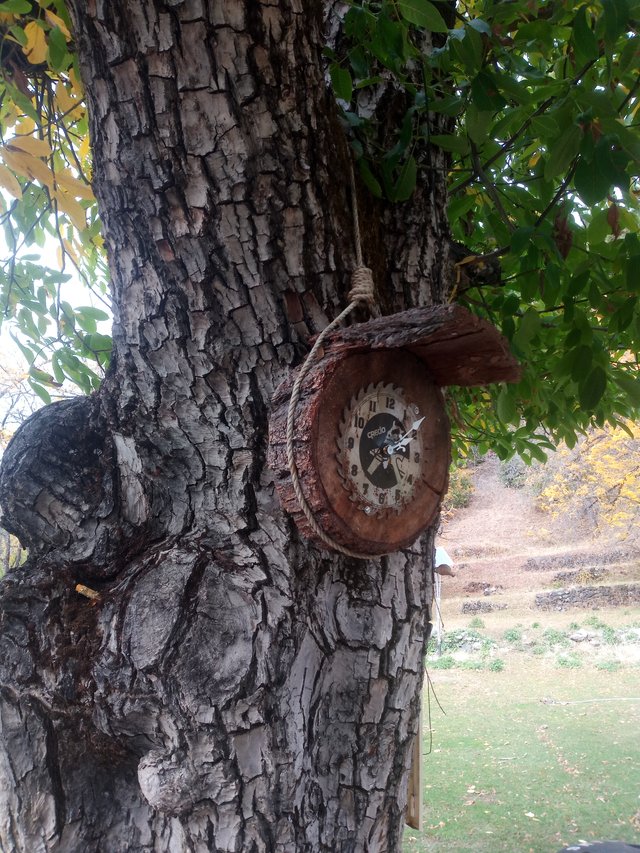 As it is usually the case when there is so much to do and experience, I fell back in my writing about them. Only these two weeks in Orleans gave me material for at least four posts, which I may catch up on later. For now, we have moved on through some amazing landscapes, which deserve my attention.
If you'd like to read my bike trip in its entirety, check out the rest of my posts in the Cascadia to Aztlan series:
Please check out these great communities I'm contributing to: 

#ecotrain | What is EcoTrain | Discord Community

#cyclefeed | Introducing CycleFeed | Discord Community

Join us on Discord